[logo-carousel id=1000-1]
THE BEST. THE MOST ACCURATE. THE LARGEST.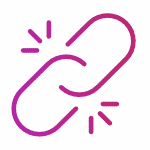 At this point, we start the website design and creation process. We'll ask you to supply us with a detailed overview of your company's activities, services offered, prices charged, contact details, existing images & visualisations and any other useful information that will help us building your website. We'll always be in touch with you along the duration of the project so that we are on the same page.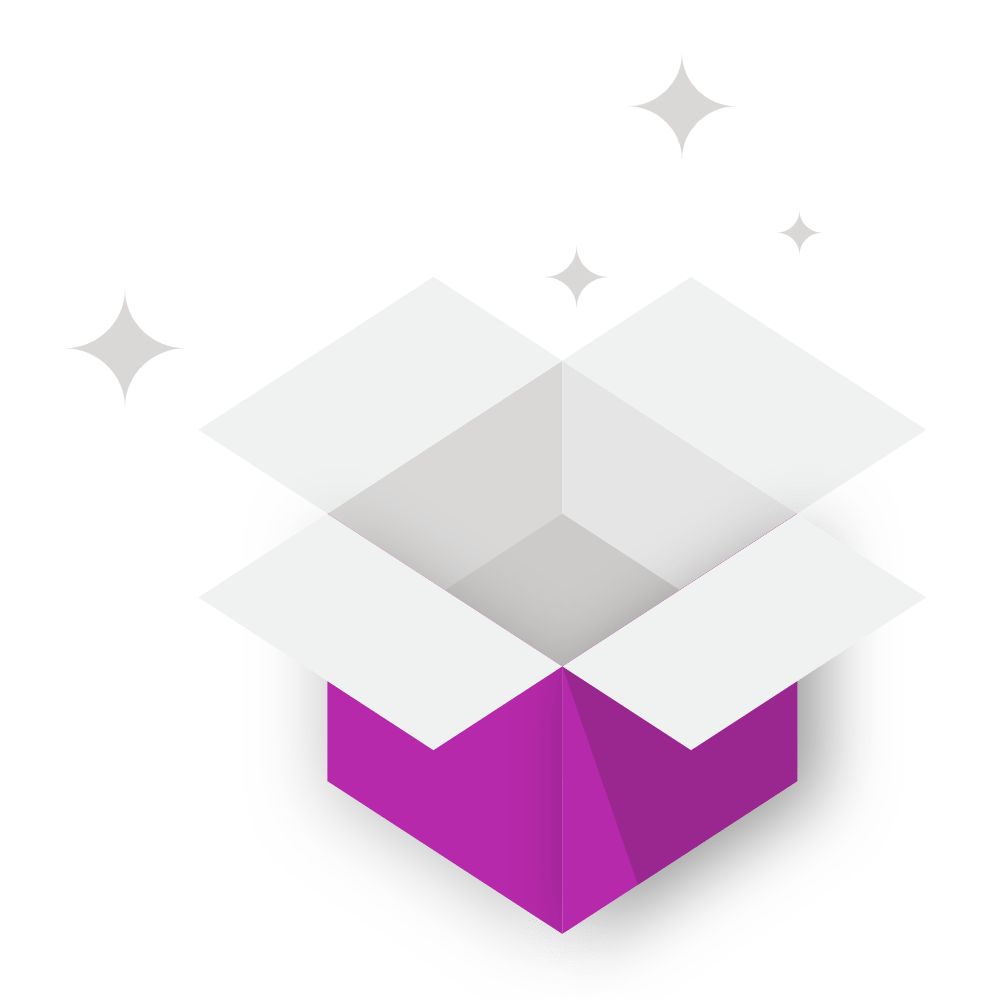 What is This?
This is the ultimate guest blogger "life-saver" PDF guide + Excel spreadsheet that consists of over 1,400 quality websites that accept guest posts.
In addition, we also share our second-best link building strategy (apart from guest blogging) and a step-by-step process we use to get featured in some of the most authoritative tech, marketing and business publications like The Next Web, Sitepoint, Business2Community, The Huffington Post, SEMRush, Lifehack, Crazy Egg and many others.
Why Should I Buy This Guide?
This is truly the best, the most accurate and the largest directory of quality websites that accept guest posts and contributions.
As you may know, inbound links (A.K.A Backlinks) are vital for SEO & Website Traffic. In fact, some consider inbound links as the most powerful ranking factor. But the challenge all bloggers, content marketers, and SEOs face is actually gaining these "quality" backlinks. One of the most effective ways for getting quality backlinks is by "Guest Posting" or "Contributing" quality content for other websites. But once again, digital marketers face with another issue – finding quality websites that accept guest posts.
In essence, this is why we've made this guide – to help bloggers, inbound marketers, content marketers and SEOs publish quality content on quality websites to earn quality backlinks, increase referral traffic, boost website authority and gain web presence.
Who is This Guide For?
This guide is for everyone in Search Engine Optimisation, Content Marketing, Digital Marketing & Blogging fields. Those looking to skyrocket their blogging and link-building efforts will find this guide incredibly useful.
Can't I Find These Websites Myself, For Free?
Sure thing, but we did the work for you. We spent over 500 hours researching, finding, creating and designing this guide. This means that for a tiny fee of £30 you can get a lifetime supply of quality websites that accept guest posts with direct links to submission pages. Moreover, you will get free updates of this guide for the next 2 years (updated every 3 months). We'll be adding new websites, link-building strategies, updating DA, Alexa Rank and Submission Links.
What is DA, Alexa & Difficulty Score?
We use 3 main metrics in this guide:
DA (Domain Authority): A metric introduced by Moz that calculates the strength of the website on a scale from 1-100 (100 being the strongest). The metric is calculated upon the number and quality of inbound links, linking domains, MozRank and MozTrust. This metric is updated once a month. So, if you purchase this guide in June, metrics are likely to be slightly different. You will receive an updated version of this guide on December 2017 (Updated every 3 months for the next 2 years).
Alexa Rank: The algorithm is based on the amount of estimated traffic that a particular website gets. The lower the rank is, the more traffic a website gets (i.e. 1 being the most popular website). This metric is updated every single day, so it's very likely that the data you're seeing now may differ from the data you'll see tomorrow. However, as ranks don't change dramatically, the data is likely to stay in a similar region. Once again, you will receive an updated version of this guide on December 2017 (Updated every 3 months for the next 2 years).
Difficulty: This "algorithm" is based on our own experience and determines how hard it is to get published on a particular website. It's based on the number of guest posts that we see featured on that website, the level of difficulty to get your article featured on that site, quality standards, and the actual review process. Please use this metric as an indication only, as difficulty varies on a case-by-case basis.
Link: Direct link to a submission page, contact page or writer's guidelines page.
Some Important Stuff
Download Link: Once you purchase this item, you will receive an email with a download link. This link will automatically expire within 72 hours. If you miss the email, please contact us at hello@solvid.co.uk and we'll send you the product via email.
About This Guide: This guide was created, researched and put together by Solvi & Heirs LTD – 9697233 (Trading Name – Solvid Digital) and solely belongs to the company. Solvid Digital gives no right to republish, resell, copy or modify unless permission is given.
Entire contents of this guide are protected by Copyright and belong to Solvi & Heirs LTD. No part of any chapter/part of this guide/book may be transmitted in any form by any means or reproduced for any other purpose, without the prior written permission except as permitted in this licence agreement or under applicable law. We may change the price of this guide at anytime, without prior notification.
If you have any questions, problems, concerns or suggestions, please email us at hello@solvid.co.uk.
Disclosure: We did our best to provide you with the most accurate information, including metrics, links and website names. However, we do not guarantee the accuracy as we have no control over 3rd party website.
This list in no way guarantees that all or any of the websites listed below will accept your content, guest post or contribution. This post/list shall only be treated as a go-to resource for those who are looking to contribute their work to various media publications. The vast majority of these sites would require you to show some expertise & have some experience before allowing you to submit guest posts/contributions. So, take your time and ensure that your content is of top-notch quality before reaching out to any of these websites/blogs.
Please note:
We do NOT guarantee any results (negative or positive). We will NOT be held responsible for any misuse of this guide, including (but not limited) to increases or decreases in search rankings, increases or decreases in search positions, increases or decreases in backlinks or website authority, traffic fluctuations, manual or algorithmic penalties and any other indicators.

We do NOT guarantee that any of the websites listed in this guide will accept your content/guest post/contribution.

We will NOT be held responsible for any search engine penalties your website may receive if you don't follow search engine's guidelines, including (but not limited) to spammy comments, heavy and spammy linking from guest posts, spammy guest blogging, publishing poor quality content with a sole intent to gain backlinks, buying or exchanging backlinks, etc.
Will will NOT be held responsible for any financial losses or gains you or your website may face as a result of guest blogging.
Occasionally, search engines will drop listings for no apparent or predictable reason.
To help you better understand the Dos and Don'ts of Guest Blogging, please visit this guide.
The Don'ts of Guest Blogging:
Don't be spammy: Don't send mass emails to 100s of blogs at the same time asking for guest posting opportunities.
Don't spin articles: These types of articles are easy to spot and are NOT tolerated by the search engines.
Don't use the same article: Avoid posting the same article over and over again. If you are serious about quality guest blogging, you should only post a single piece on a single website.
Don't do guest blogging only for link-building: Guest Blogging should never be done solely for link-building. Make sure to contribute quality content, provide value to the user and don't stuff in multiple backlinks to your website.
Don't post on spammy and low-quality websites: You would want to avoid spammy websites at all cost. Not only they can damage your reputation as a writer, but also get your website penalised.
Don't stuff your article with links: Editors are picky. It will take them no more than a minute to identify a self-promotional link. Unless it's necessary to include a link (perhaps you are citing someone), don't stuff them in. If you wish to have a link back to your website – use the byline or when it's 100% relevant. Linking aggressively may get your website penalised.
It's worth noting that by the time you reading this guide, some websites may have changed the rules and guidelines for guest blogging, have completely closed external submissions, decreased or increased in Domain Authority and/or Alexa Rank. That being said, we'll try our best to keep this list updated and provide you with the most accurate, comprehensive and reliable source.
This guide will be updated with new websites, metrics, and links once every 3 months for the next 2 years. We will automatically send an updated version to the email you've used to purchase this guide. The next update will be sent out on December 2017.
Refunds: We are not able to offer a refund once the product is sent. The reason for that is when you pay for the product, you automatically receive a link to download your file. In order to prevent abuse (i.e. people buying and downloading a product and then requesting a refund) we are unable to provide refunds in this matter.
However, we do realise the importance of issuing refunds in the following circumstances:
Non-Delivery Of The Product: In case we (or our system) fails to deliver a product, please contact us at hello@solvid.co.uk and we will send you the product via email. Refund claims should be submitted to this email within 14 days of the purchase date.
Downloading Issues: If you experience any issues with downloading the file, please contact us at hello@solvid.co.uk and we will send you the product via email. Please Note: The download link will expire automatically within 72 hours of receiving an email from us. If you encounter any issues, please make sure to contact as soon as possible.
Major Defects: If you encounter any technical difficulties or major defects with the file, please contact us immediately. Although we test our products before the launch, unexpected errors may occur. We have the right to fix the problem within 72 hours of you contacting us.
Product Not-As-Described: These types of claims should be reported to us within 14 days of the purchase date. The customer must provide clear evidence in regards to discrepancies in a product description on our website and the actual product.
Affiliate Programme: We're currently working on our own affiliate programme and will let you know once it's live. Stay tuned!