Our clients have been featured in.
Our content marketing services have resulted in our clients being published in:
Strategically created content
As a content marketing agency, we strategise, design, create, and promote written, visual and data-driven content that generates conversions, sells, educates and entertains.
ROI-centric
Our content marketing services are designed to increase ROI. All of the content we produce is aimed at attracting customers, educating and raising brand awareness.
Backed by data
Data is at the core of everything we do. We fuel our creative content marketing campaigns with data that gets the attention of prospective customers and media outlets.
Phenomenal coverage
Our content marketing services are designed to generate widespread, actionable media coverage that brings in new leads and retains existing customers.
We know how to generate buzz around your brand, and we have the industry expertise to make it happen. For many businesses, content marketing is central to gaining the exposure needed to become successful. From small to big, we've helped numerous brands with their content marketing efforts.
How we build content marketing campaigns.
Content marketing is the backbone of a successful SEO campaign and an essential component for your brand to get noticed. We pride ourselves on our performance, and will never cut corners in getting things done. All of our content marketing campaigns are designed to bring our clients the perfect exposure to the right markets at the right time. Our richly experienced in-house team produces content that actively targets audiences at varying stages of the buyer journey to win new leads and convert them into customers.
Various content formats
Our talented team of experienced creators are great at producing various content formats, including topical articles, gated content, long-form articles, infographics, data visualisations, and more.
Gap analysis
We conduct thorough keyword and content gap analysis to identify areas of your website that don't rank well yet have great potential to generate quality search traffic and drive conversions.
Research
Research is the backbone of any successful content marketing campaign. This is why we go above and beyond to analyse your industry and competition whilst identifying opportunities for your content to stand out.
Impactful content
Great content attracts new customers, retains the existing ones, educates your audience, generates search traffic, drives conversions and improves organic ranking positions. 
On-page content
We work to ensure that your website's content is of the highest standard, and our skilled staff will channel their industry knowledge into producing content that fully engages your visitors and retains them.
Off-page content
We utilise manual outreach and guest blogging to build quality backlinks with reputable websites, promote your site's internal content and generate a constant flow of search and referral traffic. 
SEO-focused
Search engines reward websites that produce a constant stream of useful, actionable content. Therefore, our content marketing campaigns are centred around SEO and the underlining benefits it brings, including organic traffic, leads and sales.
Consumer-centric
Our team produces content targeting potential customers at different stages of the conversion funnel, thereby engaging with your audience, building better brand awareness, and improving consumer trust and brand loyalty.
Tracking and analysis
There's not much point in Solvid getting to work for you if you can't see the good work that we're doing. That's why we track our performance in winning you leads, traffic, engagements, and conversions every step of the way.
Exceptional

content marketing

that converts, educates and entertains.
For many industries, content marketing is central to generating the exposure that businesses crave to win. Our suite of content marketing services will deliver the traffic and exposure that you're looking for, and the engagement that will take your brand to the next level.

We work to deliver the growth you deserve through a structured content strategy that caters to all clients within all industries in a comprehensive manner. With this in mind, we'll extensively research competitors, review your current content, carry out thorough keyword research, and brand stature to identify all possible market opportunities.

Regardless of the scale of your industry and your level of ambition, our team of experienced content marketing experts will get to the core of what your customers are looking for and will strive to cater directly to their curiosity, interests, and intent.

Our content marketing strategy is aimed at solving the following challenges:



Identify what information your audience craves and answer their needs
Identify content that has the potential to generate organic traffic, improve search rankings, drive leads and coversions
Align our content plan along with your brand, messaging and goals
Define and plan out content promotion strategies

At Solvid, we believe that it's essential to be measured in all of our output, and by carefully constructing a powerful content marketing strategy, we can develop a quality long-term plan that can continue to deliver.

This is where the magic happens. Solvid is blessed to possess a highly creative team of skilled and experienced content creators, but we know it's not enough to simply rely on the 'wow' factor to generate leads. We like to be highly formulaic in our approach to content, that way we know we're more likely to perform better for our clients and produce content that's set to continue to win new customers.

We place thorough research at the heart of everything we do. This means that every piece of content we create will be relevant, accurate, engaging, and informative at every stage of the buyer journey. Our experienced staff will scour your industry for key talking points or emerging news stories to utilise for relevance and will strive to find refreshing angles and new information to ensure that readers recognise your brand as a thought leader on important topics.

The best content in the world seeks to combine aesthetics with technical excellence, and we believe that this should be a minimum requirement in our content marketing output. All content is optimised for search.

Depending on your needs and our content strategy, content could come in different formats, including:



Written content - articles, blog posts and guides
Long-form content - whitepapers, reports and ebooks
Gated-content - checklists, lists and exclusive guides
Visual content - infographics, data visualisations, micro sites, interactive charts and maps

Solvid works tirelessly to make sure that your content is placed directly under the noses of the right audience at the right time. Thanks to our data-driven approach and deep understanding of audience analysis, we can build the perfect content promotion plan to suit your needs.

Our content marketing process will take into account relevant information surrounding your target audience. Solvid takes into account who your prospective customers are, what their interests are, and what kind of values they're most likely to hold.

Once we've fully analysed your business, we will create a comprehensive content marketing plan by utilising various tactics, including digital PR, guest blogging, outreach, paid social and search ads, etc.

No successful content marketing campaigns come without thorough analysis and optimisation.

We will continuously use analytics and data to identify weaknesses and opportunities at every stage of the content marketing campaign. Gathered data will enable us to paint the whole picture and determine areas we can improve on.

As our content marketing campaign matures, we'll continue to track and optimise our strategies to maximise its effectiveness. In addition, our detailed monthly reports will lay out all of the important metrics, campaign progress and our plan for the coming months.

Together, we'll review the performance of our content marketing campaign as part of the overall strategy, including:



KPIs - whether we're hitting the goals we've set at the start of the campaign
Metrics - whether we see the improvements when it comes to search and referral traffic, backlinks gained, domain authority, domain rating, leads, conversions, etc.
Content performance - assessing how the content is contributing towards the broader strategy, including brand awareness, conversions and customer satisfaction
Further steps - planning out revised content strategies to maximise the performance of the campaign
Our content marketing services include.
Content Creation
We create written, visual and data-driven content that converts and educates your audience throughout the entire journey.
Digital PR
We connect with authoritative journalists and media outlets to promote content that drives traffic, loyalty and brand awareness.
Outreach and Link Building
We utilise effective blogger outreach and link building strategies to drive popularity, increase search traffic and outrank competition.
391%
Increase in organic traffic year on year for a popular online broker
335% increase in organic keywords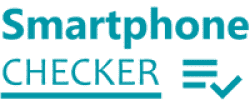 207%
Increase in organic traffic year on year for a phone comparison engine
186% increase in organic keywords
Start your Content Marketing campaign.
Our content marketing services start at £3,500 per month. However, the more we have to work with, the quicker we can start moving the needle for your brand.
To find out more details or to start your content marketing campaign, please fill out the form, and we'll get back to you within 24 hours.
What is Content Marketing?
Content marketing refers to the approach of creating engaging, effective, thought-provoking, and value-adding content to appeal to the target audience of a business.
The goal of this content is to build awareness of a brand, add value, and generate better conversions and traffic to their website.
As a richly experienced content marketing agency, Solvid's team of expert in-house content specialists will utilise our skills to generate high-quality content that features well-positioned backlinks leading to a specific landing page designed to optimise conversion rates and achieve our specific client objectives.
Defining the objectives of content marketing can be more tricky, because many clients have different needs, ambitions, and goals. Typically, content marketing can help to skyrocket brand awareness and provide businesses with better levels of traffic back to their website. However, other conversions such as mailing list sign-ups, purchases, or other call-to-action clicks, can be regarded as content marketing goals.
What budgets do you work with?
Our content marketing services start at £3,500 per month. However, the bigger budget we get to work with, the more output we can bring to the table.
Does Content Marketing help SEO?
Content marketing is well-positioned to take your SEO to the next level. This is because it's specifically designed to boost your brand awareness and the subsequent traffic that your website receives using engaging content.
Because website traffic is directly linked to your website's domain authority, it helps your business to climb Google's SERPs to position yourself far more prominently in the eyes of your target audience.
As an experienced content marketing agency, Solvid is also capable of using our wide range of industry contacts.
We will also endeavour to establish your brand as a thought leader that's well-positioned to bring more value to your target audience in resolving their industry-specific queries or concerns.
The relationships we've built with leading editors at global publications like Forbes, Nasdaq, Entrepreneur, VentureBeat, and Nasdaq means that we have the ability to position the backlinks we create for your brand directly under the noses of a massive audience.
How long it takes for Content Marketing to work?
How long it takes for a content marketing service to work largely depends on the budget, website history, your existing brand visibility and your industry. Normally, we would advise to stick with our content marketing services for at least 6 months. 
What's the minimum contract length?
There is no minimum contract length, but we encourage our clients to stick with our content marketing services for at least 6 months to start seeing results.
Can you guarantee results?
No reputable agency can guarantee results simply because there are many external factors that are outside of our control.
As a content marketing agency that's committed to doing things the right way, Solvid has never failed to provide clients with tangible results in terms of improving website traffic, conversions, and leads.
No two content marketing campaigns are the same, and we will make it clear early on exactly how we can bring the results you require for your website.
While more ambitious projects are liable to take a little longer, our in-house team of content marketing specialists are skilled at serving clients with ambitions to grow their reputation on an international scale as well as helping to improve the traffic of lifestyle startups seeking to discover better levels of brand awareness.
If you have any special requirements for achieving your content marketing goals, feel free to get in touch with us today. Solvid is a content marketing firm with plenty of experience in helping even the most unconventional of client goals, and we'll be happy to help you to turn your ambitions into a reality.
What are Content Marketing services?
At Solvid, we offer strategic content marketing services that are designed to supercharge your brand's exposure online, website traffic, and brand recognition through our creative flair for content creation and industry-leading placements.
Our content marketing services revolve around providing a bespoke approach to helping you to achieve your goals. This means that the content we create will be thoroughly researched in order to tap into the industry-specific topics that hold the highest potential for your business.
At the core of our content marketing is strategic link-building. We endeavour to position your brand as a key industry resource that has the potential to solve customer pain points. You will be upheld as a voice of authority within your specific niche, and we can provide your USP with the exposure that it deserves.
What are the benefits of Content Marketing?
There are many benefits of utilising content marketing for your brand. Exposure is certainly a key appeal for many of our prominent clients, but the perks of this particular area of content marketing can extend far into the realms of SEO and lead generation.
The engaging and value-adding content created by our experienced team of specialists will be outreached using our vast network of industry connections. It's through our quality content production we're able to position your brand directly under the noses of those who matter most: your target audience.
However, the benefits of content marketing extend way further than brand recognition. As a leading UK content marketing agency, Solvid can also ensure that your content converts, educates and resonates.
How is Content Marketing different to Digital PR?
While digital PR specialises in building a positive audience sentiment surrounding your brand, content marketing campaigns strive to generate sustainable improvements in your visibility and reputation through actionable, engaging content.
As both digital PR experts and content marketing specialists, Solvid has first-hand experience in helping the bespoke needs of businesses and their individual goals. We understand when content marketing is required ahead of digital PR and vice versa, and adopting a content marketing-focused approach to improving your online presence can carry benefits that digital PR campaigns simply can't sustain.
Content marketing is focused heavily on generating well-positioned backlinks that can drive leads back to your landing pages, product pages, or blog posts.
What companies and industries do you work with?
As a content marketing agency with international reach, Solvid's team of experienced content experts have great levels of adaptability when it comes to serving even the most unconventional of industries.
Our experience is rich enough to generate thoroughly researched, informative, and engaging content for businesses of all sizes, regardless of whether they're international financial firms or small startups seeking to promote a new app.
Who produces the content?
The content that we create will always be undertaken by Solvid's in-house team of experienced writers. As a creative content marketing agency, our staff are skilled experts in the field of digital PR and content creation, meaning that our projects will always cater to your marketing needs.
Which publishers can you get us coverage with?
As an experienced content marketing agency, Solvid has fostered relationships with a wide range of editors belonging to some of the world's most popular publications.
It's this network of resources that helps us to shine when it comes to utilising our outreach services to get your content published on the perfect domain at the perfect time.
We cater to our clients on a bespoke level, and this means that we'll analyse your order, campaign goals, and expectations and use this to identify the perfect field of target websites.
2023 Solvi & Heirs LTD | Terms & Conditions | Privacy Policy | Cookies Policy | Sitemap | GDPR | Your Right To Be Forgotten