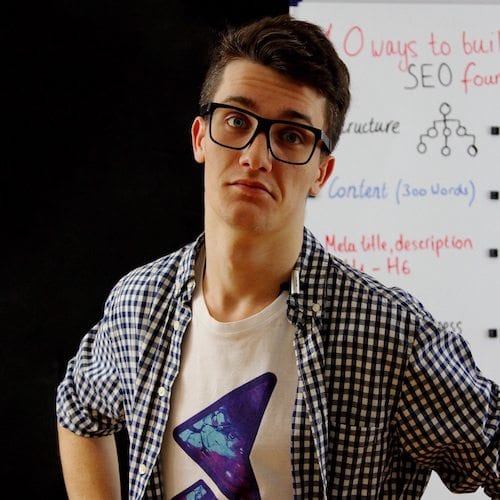 Dmytro Spilka
There are literally 100s (maybe 1000s) of SEO and Marketing Tools that allow us to retrieve vital data and metrics. However, there are so many of them which makes it super difficult to pick the right ones.
Therefore, I've decided to put up a list of my favourite 23 SEO & Marketing Tools which I consider being the most powerful on the market.
Website Analytics, FREE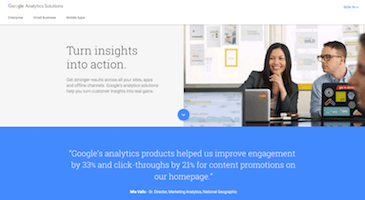 Google Analytics is an absolute must have for any website, especially for the ones that want to see and understand how users navigate & interact with their website. GA provides you with a lot of insightful data like traffic, bounce rate, time on site, behaviour flow, demographics, interests, conversions, technology and other crucial information that will help you determine the performance of your site.
If there were only one tool I could choose, without a doubt, it would be Google Analytics.
Analytics, FREE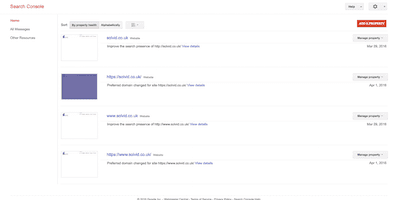 Google Search Console (A.K.A. Google Webmaster Tools) enables you to see some rich (primarily technical) information about your website. It identifies technical issues on your site like crawls errors, indexability errors, robots.txt issues, etc. Moreover, Search Console enables you to test your robots.txt file, fetch as Google, submit sitemaps & check your inbound links. It will also notify you if there were any manual actions taken against your website.
Competitive Analysis, FREE & PAID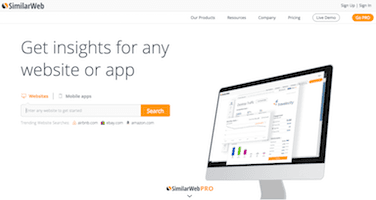 SimilarWeb is a great tool that allows you to "spy" on your competitors. Can be used to get traffic estimates, bounce rate, referral websites, social traffic, etc.
The simple check is Free but, subscriptions start at $199/month.
Competitive Analysis & Keyword Research, FREE & PAID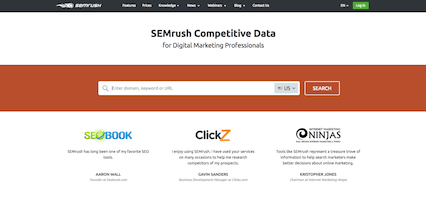 An incredible competitive analysis tool that allows you to check your competitor's paid and organic traffic, ad examples, top paid keywords and backlinks. SEMRush can also be used to analyse keywords/phrases by providing data like CPC (Cost-Per-Click) and Search Volume.
Website & Keyword checks are Free. Subscription starts at $69.95.
Keyword Research, FREE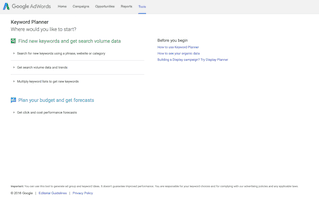 This tool allows you to see monthly search volumes for particular keywords/queries, level of competition and suggested bid (for Google Adwords users). Keyword Planner can also be used to find new keywords and phrases.
Keyword & Trend Analysis, FREE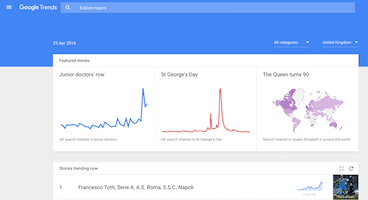 Want to know what's trending? Google Trends shows search volume changes over time for specific queries/keywords. The data can be used to plan your further marketing strategies.
Link Building, FREE & PAID (Part of MOZ Pro)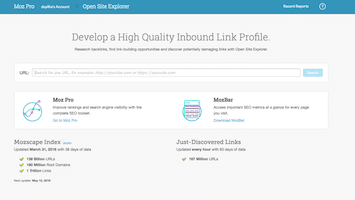 This tool is the part of (MOZ Pro Subscription) which allows you to check inbound links, spam score, page & domain authority. Mainly used by SEO'ers to identify link opportunities.
Moz Pro starts at $99/month.
Link Building, FREE 14 Days Trial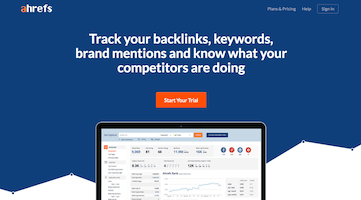 Another great Link Building software known for its' accuracy. There is a 2-week trial then $99/month.
Content Marketing & Research, FREE & PAID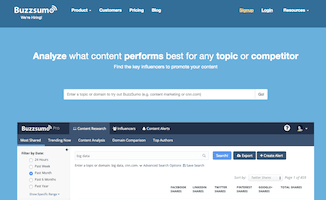 If you are a content marketer, you are probably already using BuzzSumo. This amazing content marketing software allows you to identify trending & most shareable content. This data can then be used to plan your next blog post.
Technical SEO, FREE & PAID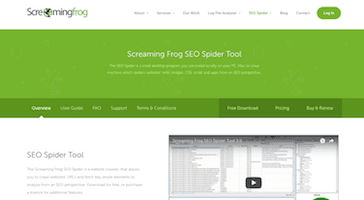 Great tool that enables you to run a technical SEO audit of any website in just a few seconds. The tool will scan the entire website for internal errors (e.g. status codes, broken links, duplicate page titles & meta descriptions).
The basic version is FREE. The extended version is only $99/year (quite a good deal actually).
Analytics, FREE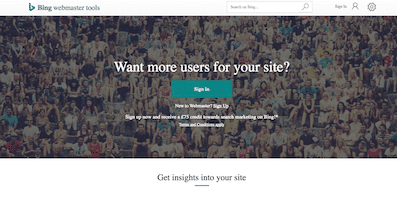 Similar to Google Search Console, however, far more limited. Although, you can still get some crucial information about your website (e.g. crawl errors & bing indexation). BTW, Bing provides a cool keyword research tool.
WordPress SEO Plugin, FREE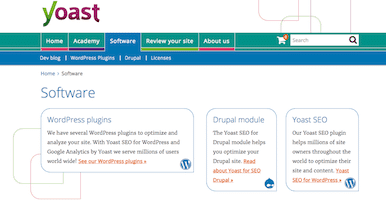 If you are using WordPress, this plugin is an absolute must have. It allows you to optimise every single page/post on your site, generates sitemaps, and basically gives you full control over On-Page SEO.
SEO Toolbar, FREE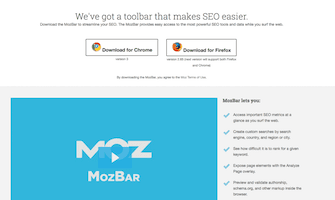 Neat and Clean extension for Chrome & Firefox. Enables you to check website's Title Tags, Descriptions, Heading, Alt Tags, Markup, Page and Domain Authority. Excellent choice when auditing websites.
SEO Toolbar, FREE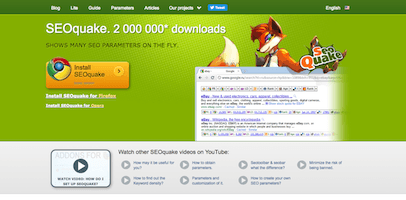 Another convenient Chrome & Firefox toolbar extension. Enables you to see some rough but important SEO metrics (e.g. Alexa Rankings, Domain Age and Backlinks)
Social Media Management & Scheduling, FREE & PAID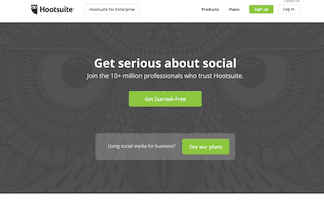 Are you active on social media? The chances are that you are active on more than one platform, which can be time-consuming. Hootsuite is a social media management tool that allows you to schedule your post across platforms like Facebook, Twitter, Google Plus, Instagram, Pinterest and so forth.
Twitter Analytics, Part of Moz Pro & Available Separately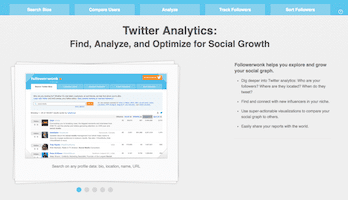 Another useful tool brought by Moz. Followerwonk is a Twitter analytics software which allows you to learn more about your followers, identify and reach influencers in your niche.
Website Speed, FREE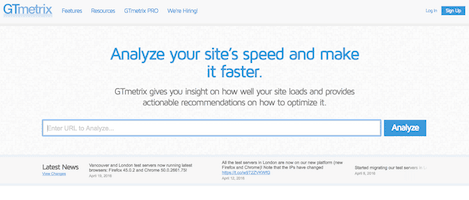 GT Metrix is my favourite "waterfall" website speed testing tool. It gives you a list of recommendations that you can use to improve the speed of your site.
Website Speed, FREE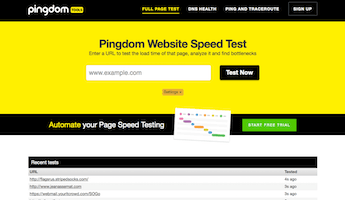 Pingdom is another waterfall testing software which allows you to see individual elements that may cause delays & extra "hand-shakes".
Website Speed Insights, FREE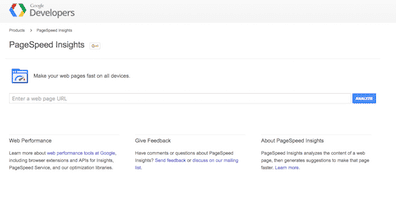 Website Speed is one of the ranking factors. Users would not normally wait for more that 4-5 seconds for your site to load, and therefore, are likely to leave.
Google Speed Insights doesn't actually provide you with a speed itself. Instead, it gives you a score out of 100, and provides some insightful recommendations.
Mobile Friendliness, FREE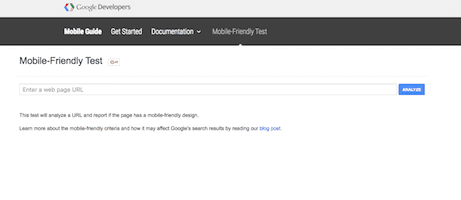 Almost 50% of all searches are carried out on mobile & tablet devices. So, it is imperative to have your website mobile friendly. Furthermore, Google has started giving "priority" to mobile friendly sites (especially for mobile search results).
Using Mobile Friendly Tool is straight forward, just paste your website link and you're ready to go.
Duplicate Content & Plagiarism, FREE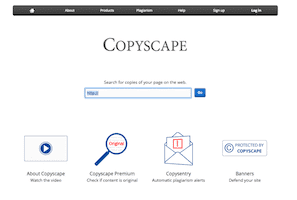 Feel like someone might have copied your content without attribution? CopyScape is a tool to identify internal & external duplicate content.
Competitive Analysis, FREE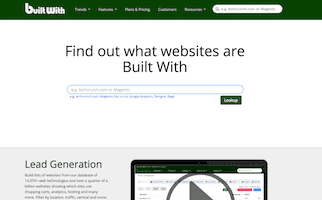 Free software that allows you to sneak behind the scenes of almost any website. BuiltWith will give you a list of technologies/software used by a particular website including information about the hosting provider, web server, CMS (Content Management System), Plugins, Analytics, Widgets, SSL Certificate, etc.
Image Compression, FREE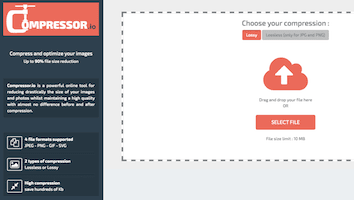 Have some good looking but "heavy" images on your site? Use this tool to compress most of your images by approximately 60-70% without losing quality. The tool is completely Free.
Conclusion
As SEO'ers and Inbound Marketers we understand that there is no single tool (yet) that allows us to get all of these metrics, so, we have to broaden our toolset. There are so many decent tools out there which haven't been mentioned in this post.
---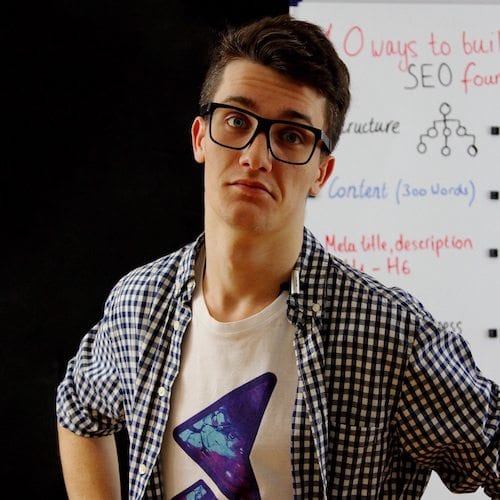 Dmytro Spilka
Head Wizard
Get free online marketing and blogging insights
Unsubscribe at any time