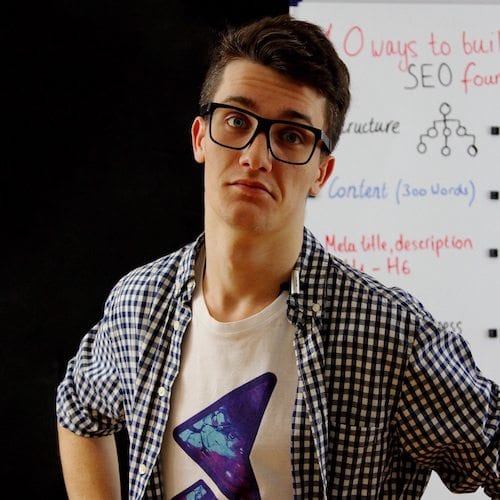 Dmytro Spilka
When it comes to sourcing knowledge, the Internet is often the first platform people visit. However, there is a difference between learning something and learning it properly. As such, there is a large market for online courses, and those who can offer them can yield a number of rewards.
Many would assume that there is little point in offering an online course because they feel the market is somewhat saturated. However, nothing could be further from the truth. Although there are several online courses available, there's still room for what you have to offer, especially if you operate within a unique niche. More and more people are itching to learn more online, regardless of whether it's graphic design or learning how to grow their own plants.
Of course, if this is your first foray into the world of online courses, then it can be a little intimidating. Fear not, as the following tips can ensure that you're in the best position when it comes to your online courses.
1. Look Out for Inspiration
While we shouldn't look to openly copy somebody else's idea, there's certainly no harm in ascertaining a tried-and-tested model that has proved to be successful in the past. Carrying out some research on the most popular courses will give you a template to work with.
It's not so much the template you're looking at, but rather how the information is relayed within the template. In this regard, it can be useful to look at courses currently in circulation within your niche. How many sections are there? How easy is the course to navigate? Is there anything that can be improved upon when it comes to creating your online course? Inspiration simply means taking an idea and putting your own spin on it, so never feel guilty about carrying out research, as it's this research that will deem as to how popular the course is moving forward.
From here, you can then look to ensure that your course is easy to follow. This, in turn, will yield good reviews, which can see your online course soar in popularity.
2. Evaluate What Your Audience Needs to Learn
While many of us know the ins-and-outs of various subjects and are able to learn on-the-spot, this isn't true for everyone. As such, you should look to ascertain as to what those enrolling on the course need to learn, as well as what pace they should work at. This can be something of a balancing act, but finding the sweet spot will ensure that you have students enrolling on your course who are learning at a steady pace, without becoming stressed or confused.
If your course covers a complex niche, then it could be a wise idea to break down more complicated sections into more manageable sizes. This ensures that those taking the course are able to learn the material without becoming overwhelmed.
3. Make Your Students Aware of Any Required Resources
For a course to be successful, the people taking the course also have to be successful, as this what makes your course attractive. Although some courses do not require any resources, others may. As such, you need to make considerations as to what the student requires, ensuring that they are able to complete the course in the right way. If they are, then you should ensure that this made clear to the student, so they can secure that they have the right set of tools.
You could even look to provide links as to where those enrolling on the course are able to purchase the resources required, making the process a much easier endeavour overall.
4. How Long Will Students Need to Complete the Course?
One of the main selling points of a course can be how long it takes to complete. The time a student expects to complete a course in can depend on the nature of the material. However long the course takes, you need to ensure that those taking the course are given realistic timescales. Finding the course takes longer than users expected could lead to a series of bad reviews, so honesty is the best policy. Although people like to learn things quickly, they will be keen to invest additional time if they feel the course has some worth. As such, giving students realistic expectations will mean that they're more likely to enrol in any future courses you may have.
5. Offer Help Where Possible
There are many benefits to those undertaking independent learning, but the whole situation can feel a little lonesome when it comes to asking questions or looking for help. Of course, it can be difficult to answer each question promptly, but providers have found that providing students with a platform that allows them to interact with each other gives those who may be struggling with certain aspects of the course to ask for help. Those in charge of the course can also look to offer a frequently asked questions section where trending questions can be displayed, along with answers.
There can be a number of factors to consider when offering an online course, and it can be tempting to try and fill your course material with as much information as possible. However, you need to ensure that the course you create is easy-to-follow. Although we may be experts within an industry, not everyone will understand buzzwords, so we need to ensure that all course material is user-friendly.
Following the above tips will ensure that you're in a good position to see your online course flourish, and gain some serious traction online. When creating an online course, we simply have to remember its core ask, and that's to educate people who want to learn something new. As such, don't assume that using more simplified explanations will do your online course any harm.
---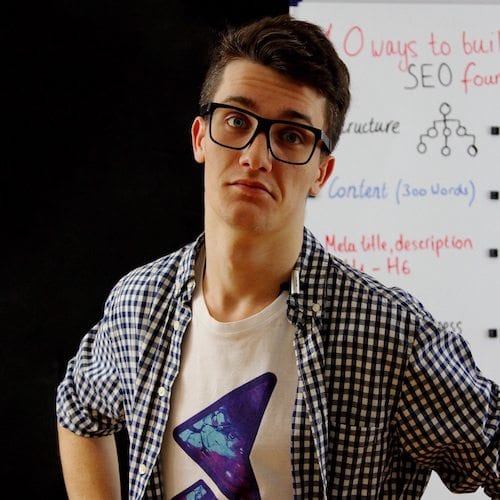 Dmytro Spilka
Head Wizard
Get free online marketing and blogging insights
Unsubscribe at any time