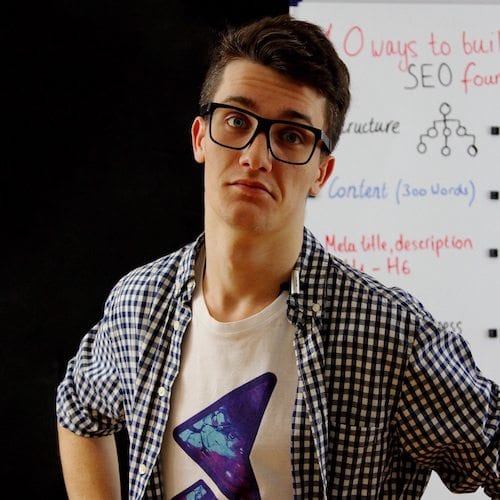 Dmytro Spilka
When it comes to marketing your business, there's no shortage of channels that can be implemented. Examples of popular marketing channels include billboards, television, radio and magazines. While such channels can be very effective, it is extremely challenging to measure Return on Investment and overall performance of traditional marketing. Those looking to promote their business should never shy away from the benefits of SEO, even if it's only for the following eight reasons.
1. Consumers Are Using Search Engines More Than Ever
While many of us would like direct hits, it's no surprise that four out of five consumers use search engines to find the latest deals online. If you already have a website, then it would be easy to assume that this is all that is required to win a new horde of customers, but if your content isn't optimised in the right way, it can be as detrimental as not having a website at all.
People often search for goods using a series of basic keywords. If your content isn't optimised to include these, then they will simply visit a competitor that has.
2. SEO is a Cost-Effective Marketing Tool
As mentioned, other channels of marketing can be lucrative and reap a number of rewards. However, if you're paying towards an ongoing campaign, you will still need to pay a premium, regardless of whether or not you are getting the traffic & conversions you want from the campaign.
However, once you've got your site optimised internally and externally, there's very little making it drop. Of course, the site has to be maintained in the right way, but search engines aren't going to charge you anything for it ranking towards the top of results, as it means your site has been deemed relevant, which is excellent news for those looking for larger turnovers.
The budget associated with SEO can also be tailored accordingly, meaning that it's a channel available to many, regardless of whether they're a large corporation or a sole entity.
3. Chances Are Your Competition is Taking Advantage of SEO
You may be wondering as to where you really need SEO for your website, as business is just fine. But looking at it from another angle, do you really want your competition to have the edge? While everything may be running swimmingly at the moment, the competition could win over your potential customers if you're not able to keep up.
Those who don't have a web presence may want to re-evaluate their current marketing strategy to take the full advantage of what SEO can offer.
4. Have The Edge Over the Competition
Just as competitors can take advantage of you if your website isn't up to speed, the opposite can also apply. Those who are not taking advantage of what SEO has to offer are likely falling by the wayside. This gives you and your website more than a fighting chance when it comes to having the edge over your competition.
Carrying out some in-depth keyword research and Off-Page optimisation will ensure that you're able to rank for keywords where others aren't able to, allowing you to swoop much of the competition as a result.
5. Generate Traffic with a High Conversion
Where television and magazine adverts may have reached a number of potential customers, it's likely that some may overlook the marketing, simply because it's not for them. However, the online world is a different story.
SEO is targeted marketing at its best, as the techniques used mean that you're only getting visits from those searching for your specific service or product, meaning that you can expect a greater conversion as a result.
As long as all of your pages are properly optimised, and the site is offering unique content for the users, this could potentially bring your business to the next level.
6. As SEO Grows, So Do the Benefits
What sets SEO apart from other marketing channels is that it is always conforming to the marketplace. The world of SEO has come a long way since the early days of the Internet, and has been able to offer consumers an easy way of searching for the information, while allowing businesses to prove their worth by giving true value to its online users.
This is another driving factor when it comes to having your website optimised in the right way, as it will allow you to conform to an ever-changing market. Keeping track of different trends within the world of SEO will allow you to instil changes quickly, meaning that you are able to ensure your site continues to perform as it should.
7. You don't pay for clicks or impressions
Unlike many other Digital Channels, such as PPC (Pay-Per-Click) advertising or social media promotion, you don't pay for clicks or brand impressions with SEO.
If you manage to get your site ranking on the top of search results, you will take an advantage of high traffic without paying a penny.
That said, SEO takes a lot of hard work, dedication, expertise and unique content. Hence, don't expect it to be an overnight success.
8. Reach Mobile Users More Effectively
It's no secret that the Internet has become a daily part of our lives, and this is proven by the number of mobile users that are currently active. Although there is no shortage of desktop users, up to 50 percent of users browse the Internet via smartphone or tablet. However, only a site that takes mobile users into account will be able to reap the rewards on offer.
Furthermore, Google has recently announced that mobile index is going to become the primary index for search results. This means that mobile is taking over desktop search very rapidly.
As well as providing mobile users with access to your site, you also need to ensure that it is mobile optimised. If it isn't, then you could find that your site slips down the ranks as a result, again leaving you in the background as your competitors take full advantage.
As such, you should ensure that your site is fully accessible via a desktop and a mobile device. This will allow you to reach a much longer demographic, thus yielding more sales as a result.
Conclusion
The world of SEO is an ever-changing one, so webmasters should never rest on their laurels when it comes to optimising their site. Once you have had it updated, it can be beneficial to keep up to date with current SEO trends to ensure that your site conforms to the latest guidelines.
Not only does this allows your site to operate without any penalties, but it also ensures that you're able to reach more potential customers. While it can seem like a cumbersome task, action should be taken sooner rather than later when it comes to updating your website.
---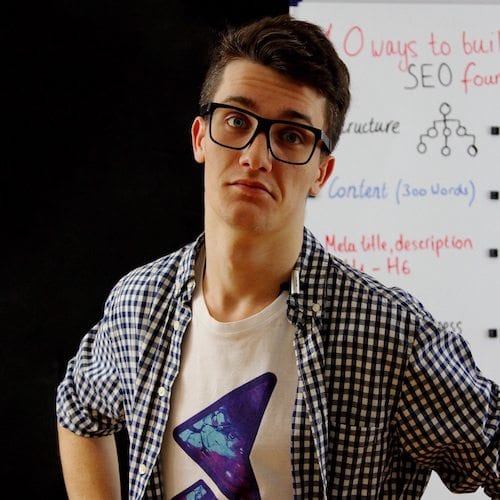 Dmytro Spilka
Head Wizard
Get free online marketing and blogging insights
Unsubscribe at any time