This guest post has been written by Berney McCol
In this world of intense competition and expensive standard of living, it becomes important to earn good amount of money in order to sustain and have a standard quality of life. The traditional career paths of doctors, lawyers, engineers and others have been saturated with a wide number of candidates. Blogging doesn't mean that your life has ended and you would survive on meagre wages throughout your life. If you are being criticised by your mom for being a useless person, then read this blog post about your alternate blogging career options!
The first thing you need to do is to find an appropriate niche for yourself. Know your skills, know your passions, know your expertise before you venture into your appropriate career options. It is also important to cater to a specific number of audiences who would be interested to receive your work. You need to also match your required skills with the demands of the market and choose your profession accordingly. Let us look at some of the practical job opportunities that you can opt for.
1. Be a professional speaker
When you are working as a blogger, then you have the flair of writing on varied ideas. You are able to brainstorm easily and accumulate a wide range of ideas. This skill can be used if you become a professional speaker. You can tie-up with various academic institutions or work as independent speaker in various seminars. You need to be passionate about your respective subjects and gain more knowledge on the same. At the same time, you also need to hone your speaking skills and need to overcome any possible public speaking phobia. You should also try to understand the fact that you should try to present information in a better format than others. If you are able to capture the minds of the audience in a friendly and interesting manner, then you are sure to be hit. You should present your speeches in an interactive manner so that your audience enjoys your speech.
2. Become a writer
You can opt for being a creative book writer and share your valuable knowledge. If you are working in a blogging sphere for ages, then you must be aware of the basic nuisances of writing. You have to get hold of a publisher and be sure to rule the minds of your audience. There are many instances of bloggers who have been working as authors. A good example of a blogger becoming a book author is Pat Flynn of Smart Passive Income blog.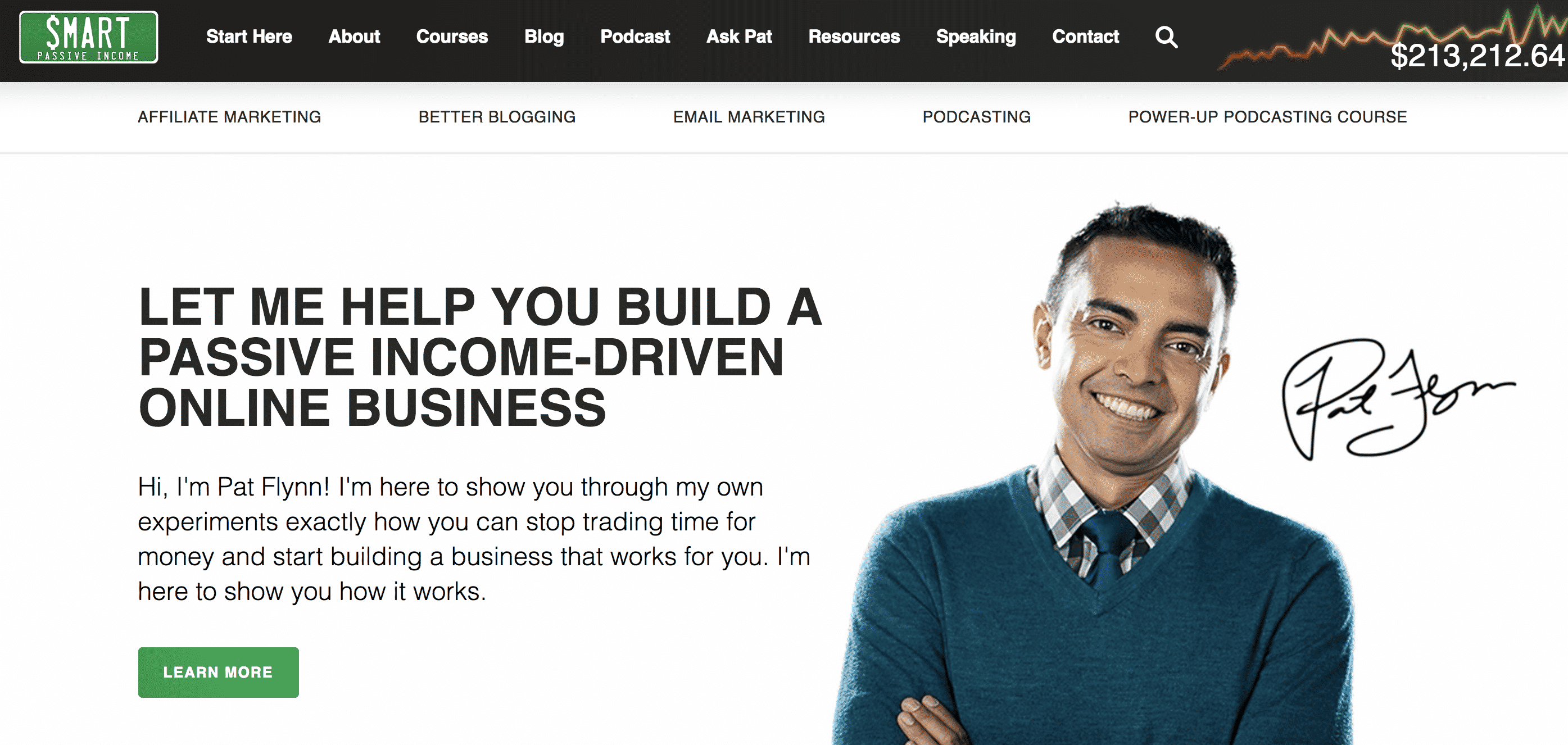 Pat published numerous books on blogging and affiliate marketing.
3. Sell customised services
If you are a blogger, then you can sell your services in which you are specialising, be it blog design, online marketing or SEO services. This would give rise to your increased demands in your specific target audience. You can create a simple digital marketing company or you can open up a content writing agency on health and wellness. Do not forget to market your services for the customised services that you are providing.
4. Freelancing as a blogger
One of the most successful career options for a blogger is freelancing. You can do freelancing on your favourite subject, which can be based on your interests. You can be an interior designer or you can design websites. Alternatively, you can also become a copywriter and promote your own blog by accumulating traffic to your blog.
Vlogging is one another option where you choose your area of interest, create interesting and knowledgeable videos to broadcast them for traffic, educating your viewers & making a lot of money in the long run.
5. Be an academic writer
There are a number of academic writing firms that can be availed by a blogger. If you are good at writing on academic subjects such as management, accounting, physics, biology, chemistry or psychology, then you should join an academic writing company. These kinds of companies provide services to the international students who are studying in various foreign universities by assisting them with study materials, academics preparation, providing assignment help. Becoming one is fairly straightforward. All you need to do is create a decent website and register a company.
6. Be an editor
If you like proofreading your blog posts or any piece of writing, then editing must be the best career option for you. You can work with independent clients, news agencies or work with a publishing company. You should have a flair for going through long paragraphs and checking sentence construction as well as grammar. If you are good at English writing, then this is a good job option for you.
7. Become a manufacturer
If you are eager to set up your own manufacturing company, then being a blogger should help you drive traffic and conversions. For instance, if you are a food blogger, then you can set up a company that manufactures kitchen appliances. In case you are a fitness blogger, then you can aim to create exercise equipment and share your experience with video tutorials.
8. Start a coaching centre/sell courses
You should try to market your skills as a coach in case you are interested in tutoring. If you are interested in being a teacher and develop young minds, then this is a lucrative option. There is a great demand for coaching centres these days and hence you can cash on this opportunity. You can either work alone in your coaching centre or can hire other tutors also. This would be based on the budget, subjects & quality of knowledge passed on by you to the students.
Similarly, you can create and sell courses on Udemy and Teachable.
9. Be a technical geek
If you have an engineering or technical background, then you can be a technical geek who is eager in inventing & making digital products. If you are a technical blogger, then you can become a coder or programmer, an ethical hacker (who are currently in high demand) based on your skill set. These kinds of job openings are greatly valued in multinational companies like Facebook and Google, who offer a bounty for finding bugs, loop-holes on their websites, social networks and applications.
Choosing the best option for you is a tough job as it involves knowing your area of interest well. I can say that blogging is a new profession and there are many associated fields which would fetch you a good paycheck at the end of the month. So, all the best for your bright future!