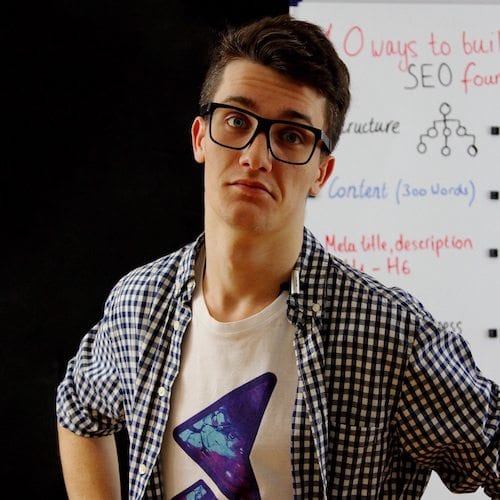 Dmytro Spilka
Almost every established product brand known to men once underwent the inevitable task of marketing online through social media. Increased brand awareness, customer relations management (CRM), global market penetration are just some of the innumerable ways social media aid a business' cause.
Though most businesses today utilize Facebook or Twitter official pages and spend dimes for social media management platforms (e.g., Hootsuite, Sprout Social, ManageFlitter, Compflight, etc.), a relevant number  of commercial ventures still opt in going traditional.
According to a recent study conducted by Our Social Times, "81% of SMEs now use social media." Despite the fact that the number is an 8-point improvement from the recent spring mark of 73%, the remaining 19% is still unforgiving in welcoming change. Respondents who favored the use of social media found gems in these three business-impacting areas: ease of use, effectivity by the figures, and interactive post comments.
To further cement our belief about social media yielding compelling business results, here are three related stats:
Each Facebook user apportions 20 minutes of his time browsing, (DMR Directory of Social Network)
Sticking to a brand is three times more likely for Twitter users than Facebook users. (Convince & Convert)
The +1 Google Plus button is being clicked more than 5 billion times on average per day. (TechCrunch)
Still remember The Internship movie starred by Owen Wilson and Vince Vaughn? Billy, portrayed by Vaughn, had difficulty convincing a local pizzeria owner having technophobia, but managed to lure him to team up with Google to interact with customers, get new market leads, and reach out to potent customers situated in the opposite parts of the world.
We get it now: the proper use of social media aids us in conquering the stiff business competition, like a spear is to the valorous gladiator. Here are three basic, yet central concepts with actionable steps to get every ounce of satisfaction in social media marketing.
The holistic approach of knowing
Knowing what to measure
While you have the freedom to aimlessly bombard your social media page with variations of lengthy product descriptions, positive reviews, or enticing images, you need to make sure that the goal of your particular campaign is being satisfied.
Jayson DeMers, founder & CEO of the Seattle-based content & social media marketing firm Audience Bloom, enumerated four purposes your social media marketing campaign can fall to any one of. The direct quotation is as follows:
– If you're looking to generate traffic, your metric should be: unique visitors from social websites where you've run your social media campaigns.

– If you're looking to create a following, your metric should be subscribers, followers on your social channels (Facebook, Twitter, etc.).

– If you're looking to generate interaction, your metric should be: quantity and type of commentary (Facebook comments, Twitter replies/mentions).

– If you're looking to generate revenue (which is the ultimate purpose), your metric should be: the precise dollar value of every lead a social post generates.
Undeniably, revenue and desirable profit margins are at the core of why you barged into social media. There may be little to zero results at your initial try; but, when compounded, it becomes relevant.
In my perspective, I see Jayson's insightful ideas more of a hierarchy than of a list. To reach the mountain top of converting visitors into patrons, you need to provide meaningful interactions. To account for the latter, you need followers from your generated traffic; these having a causal relationship.
Besides knowing certain basic and advanced metrics (e.g., clicks per dollar of paid ads, conversion of clicks to genuine page visits and 'follows', ratio of advertising expense to operating income), you need to stay patient too.
Knowing your vantage point, your audience, and the best time to post
Your unique voice is undoubtedly one of your greatest assets. The crème of the crop companies always seize marketing opportunities by incorporating four components of a great social media brand voice devised by Stephanie Schwab of Social Media Explorer: character/persona, tone, language, and purpose. Your brand profile should be something that produces a particular vibe that can be distinguished from other monopolistic competitors.
Meanwhile, the very people to whom you direct your social media marketing efforts best buy your product, concept, or idea at certain times (e.g., occasions, holidays, payday Fridays), since they either have the capacity to or the time being calls for a purchase. But, when is the best time to highlight the need?
As an online marketing campaigner, I usually make hint posts and product teasers about an upcoming occasion a month before its consummation, followed by intensive posts if it's within a week or two. I'm also cognizant of the different time zones; my strategy involves posting sequential, related content for my top 5 geographic market concentrations.
Appoint the right agent
If the core of your business operations is too demanding and stringent that it leaves no room for maintenance of your online page, consider hiring a social media manager that epitomizes your visions and aspirations in effective online marketing.
It's a no-brainer that familiarity with good visual content creation tools (e.g., Photo Grid, Canva, Quotes Cover) is uncompromisable; with being writing-savvy at the helm of the job. Joe Baldwin, on his guest post article for the Small Business Sense, listed four traits of desirable social media managers:
– Must be savvy with the visuals

– They don't just write content, but reaches out

– Hustles, and runs the 'extra mile'

– Puts SEO and content marketing at heart
What moved me the most is the second and third tip, considering that familiarity with SEO and creating mind-boggling infographics are already shoo-in skills.
Online posts need not necessarily be product-centric (i.e., like shoving items down their throat). It should spark inspiration and ways of life. Regard for cultural and gender limitations, sense of being socially accountable must be felt by your online viewers and followers through you or your hired personnel.
Meanwhile, to run the extra mile in social media marketing is tantamount to covering areas where your competitors can miss out. To wit, Joe put it as:
"These hustle tasks could range from a number of examples: replying to conversational posts, ensuring thrown links are not spams but genuine ones, making timely posts, taking advantage of events and seasons, and etc."
To some page administrators, these seemingly baby steps are often neglected for they view their products as superior and irresistible. But, for online consumers, especially those who haven't had the simplest of clues as to what you offer, building trust is crucial with the quality and sensitivity of your online posts.
---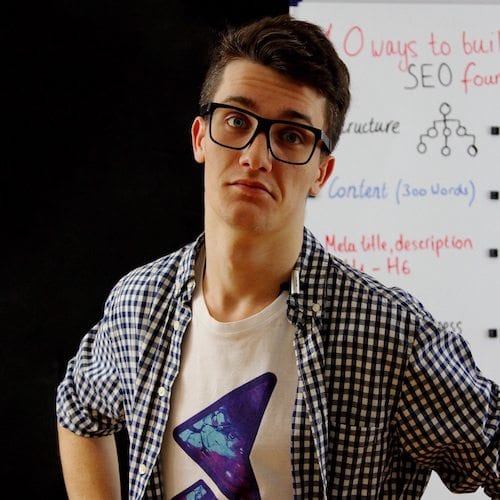 Dmytro Spilka
Head Wizard
Get free online marketing and blogging insights
Unsubscribe at any time