Domain appraisals can tell you everything you need to know about the value of your website and, significantly, other domains too.
It's an essential practice to value up a domain you are selling or buying to get a true reading of its price and potential, which is probably why there are so many sites out there offering their own brand of appraisal service for your perusal.
Here, we've decided to handpick the best ten domain appraisal tools online. So when it comes to cashing in on your website or finding a new URL, you won't be left in the dark.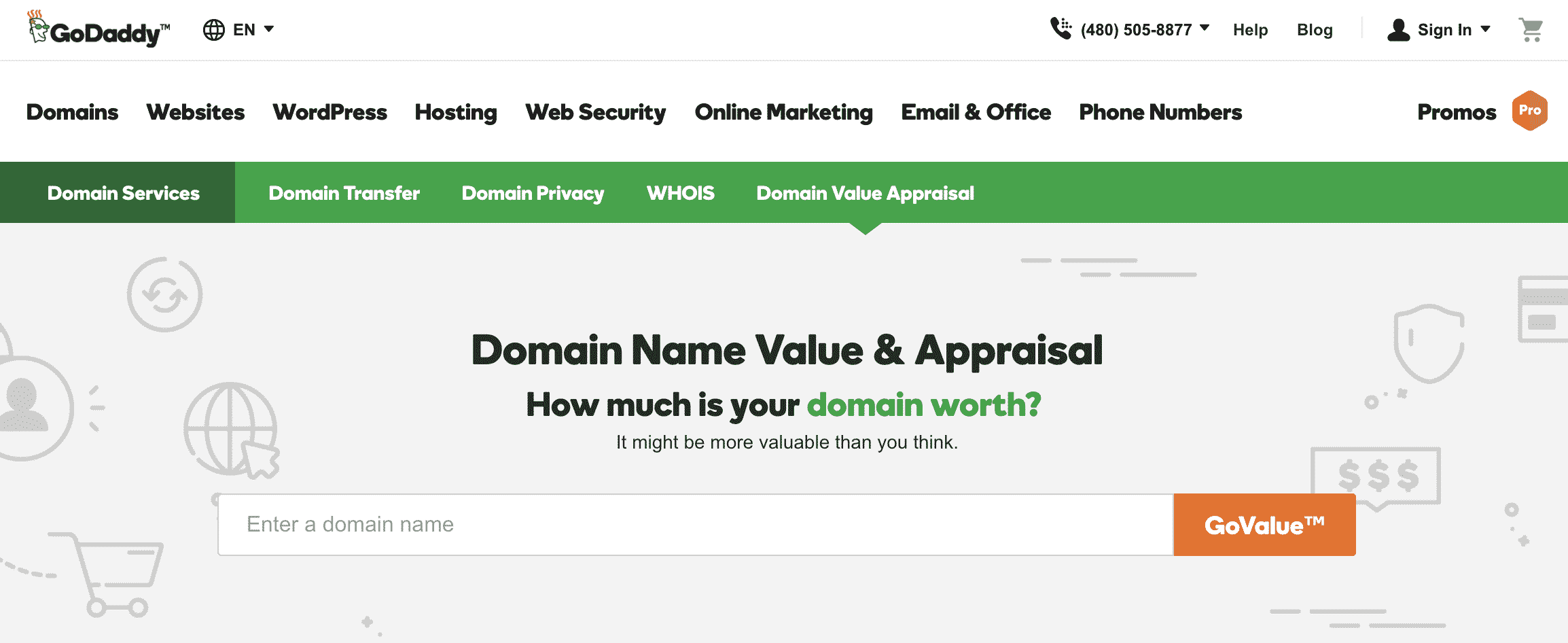 We start with a name that's hard to get away from when it comes to anything related to domains. The GoDaddy brand has become so big that it's hard to ignore their entry into the world of domain appraisals.
GoDaddy's Domain Appraisal service not only provides an estimate on your a website's price but explains its reasoning. The site takes into account variables like whether or not a domain uses popular keywords, how long the domain name is, and how much similarly named websites have recently sold for.
Furthermore, GoDaddy provides users with a list of available domain names that are yet to be purchased, just in case you're looking for a cheap alternative or spot some potential web real estate.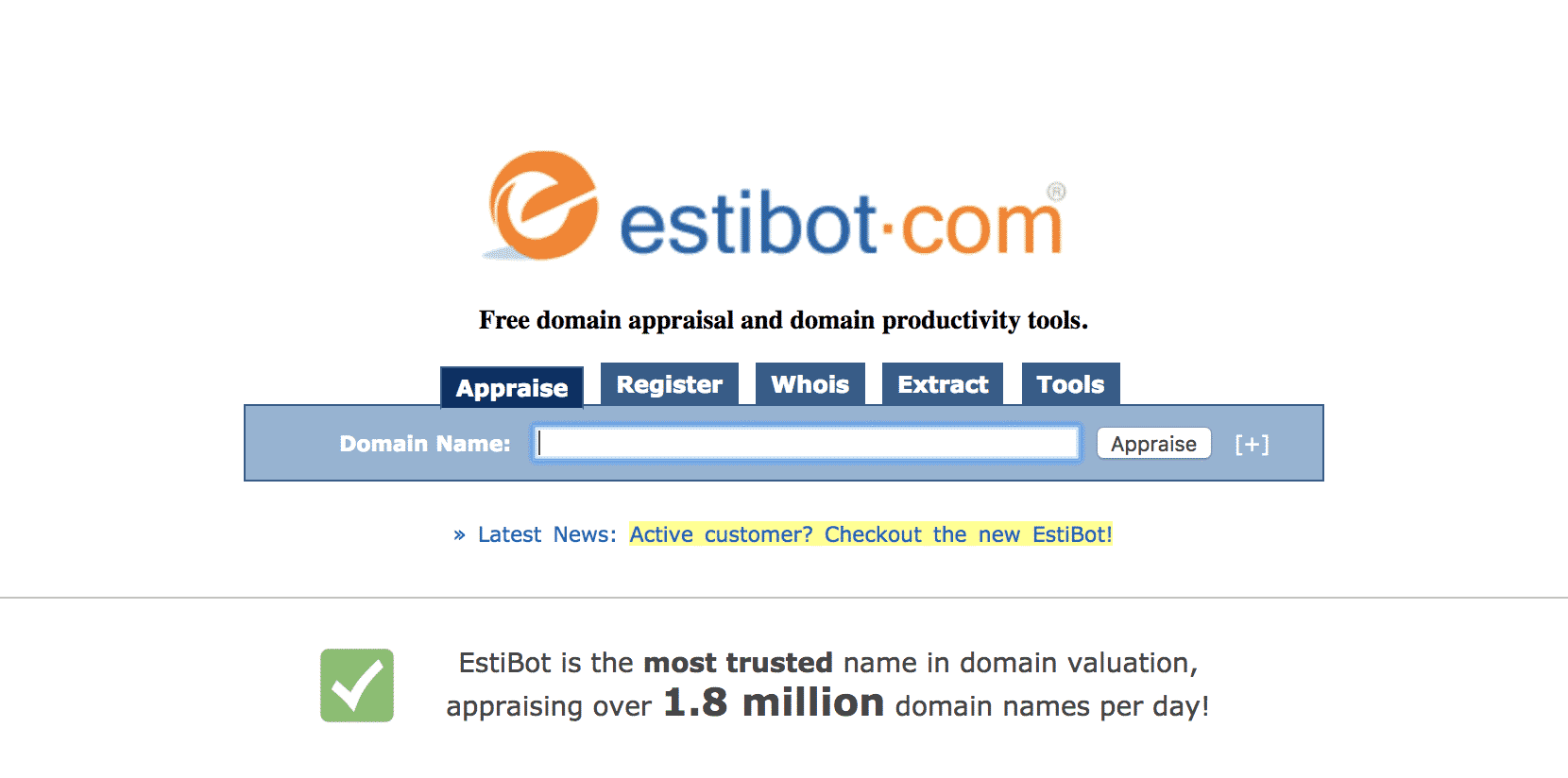 Estibot's name hints at the tool's purpose – it's an estimation service that works by considering a range of variables that goes into a domain valuation, but primarily focuses on factors like cost-per-click, keyword optimisation, and the website's previous sale price.
The great thing about Estibot is the range of statistics it offers as a background to any given domain and can be a good tool for spotting a cheap website's potential with useful metrics like 'traffic rank.' While this appraisal tool is free, to perform multiple searches in a day, users are required to register with the site.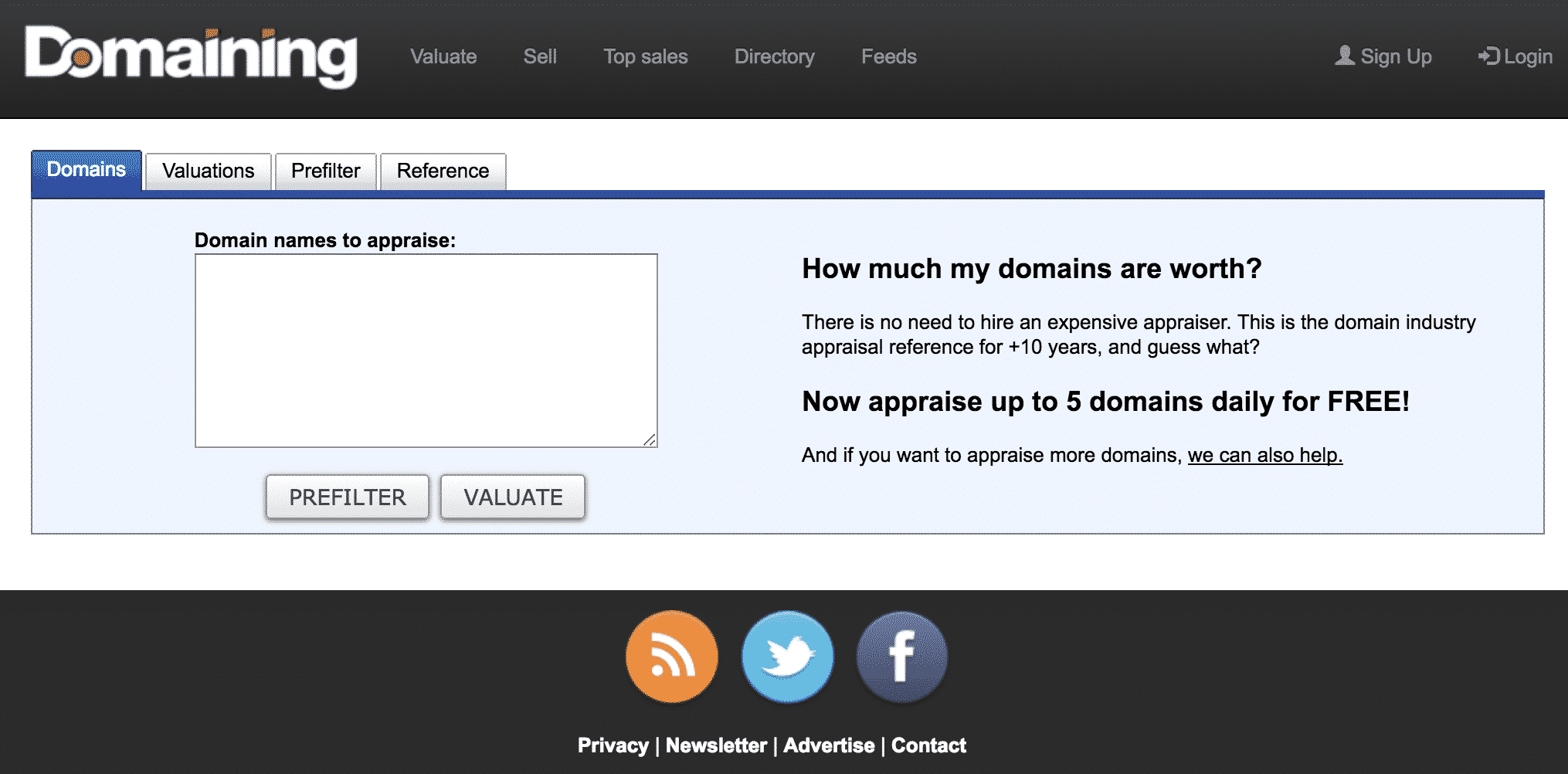 Owned by Domaining.com, Valuate is a meticulously detailed appraisal tool that provides scores of data on any domain name.
Through Valuate, you're able to see through search results details like estimated traffic, competitors, sales reports and frequency of website searches – among other useful functions. What's more is that Valuate automatically checks for trademark issues with domain results too.
While the service is free, users are required to sign up to see their results.
If you're after a precise, bespoke, premium website appraisal, then Sedo is the tool that you need.
Of course, Sedo's quality as a premium choice in evaluating websites is clear to see. The tool takes ten factors into account when looking at domains, including search engine suitability, advertising effectiveness, and buying/selling prospects.
Sedo also handily has the worlds largest database on website sales in its possession, which gives it a sizeable edge over its competitors when accurately sizing up a domain.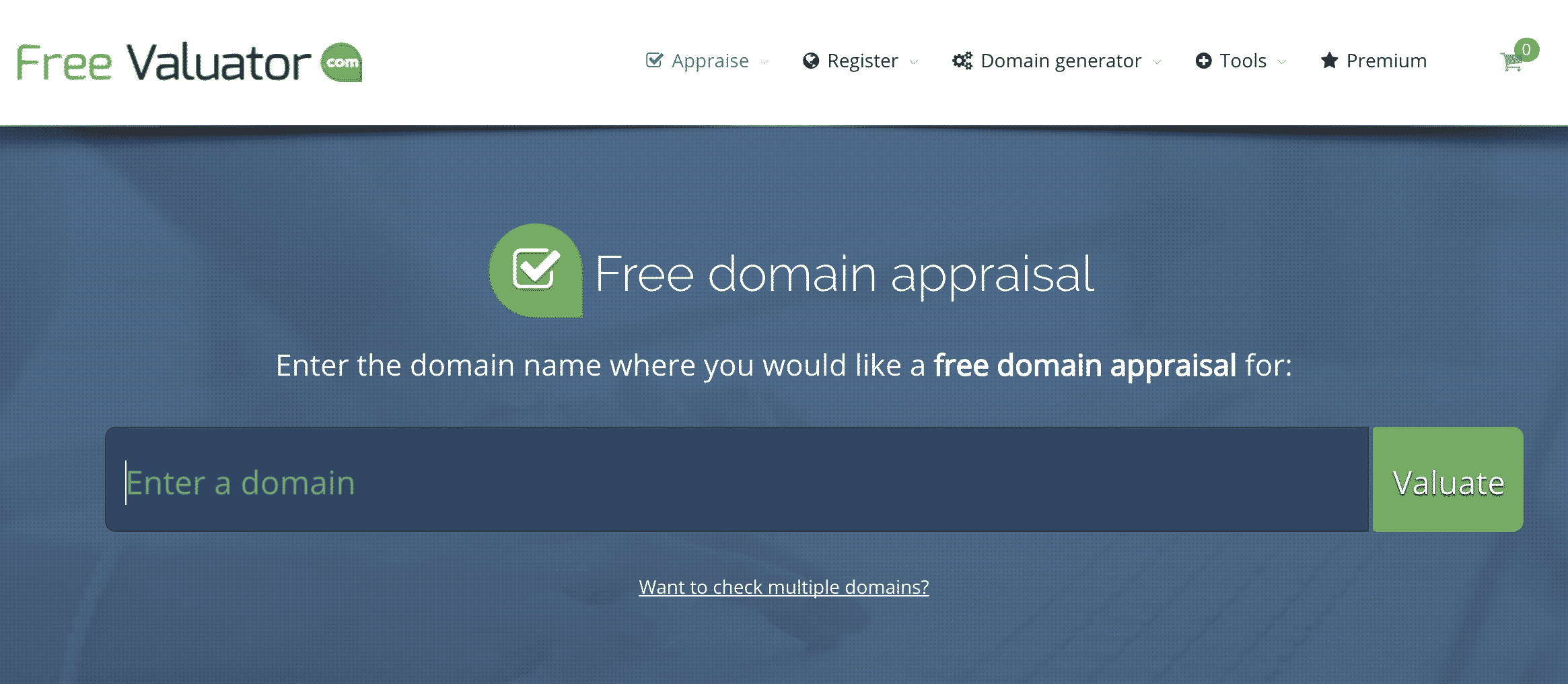 The great thing about Free Valuator is its commitment to gaining multiple perspectives on a website's valuation.
Not only are users presented with an estimate on the value of a domain, but are also offered the chance to purchase a professional evaluation as well as a 'crowd appraisal', which takes on multiple valuations for a site.
Free Valuator also includes useful technical information as well as domain rankings from both Alexa and Google Pagerank among its search results – giving you the chance to gain multiple perspectives on web performance.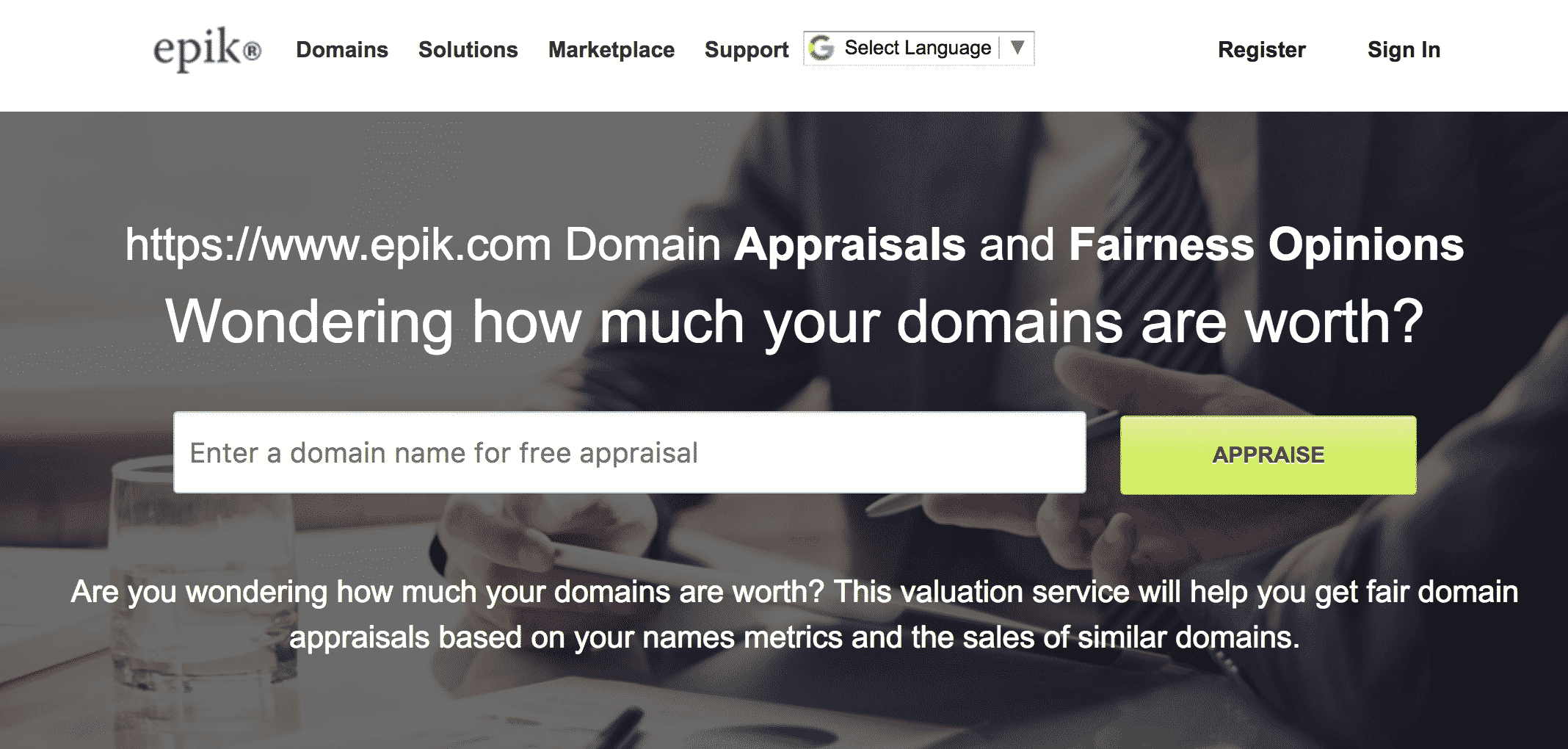 Epik's appraisal tool offers both a premium bespoke website appraisal and a free service that's subject to signing up.
For a full look at a domain's history and performance, Epik teams up with archive.org and Alexa Rank respectively to bring in some external voices to help illustrate a website's history.
A great perk of the service offered by Epik is its Fairness Opinion feature, which comes in handy for when a transaction between a website owner and prospective owner is being completed – which makes this site ideal for serious buyers.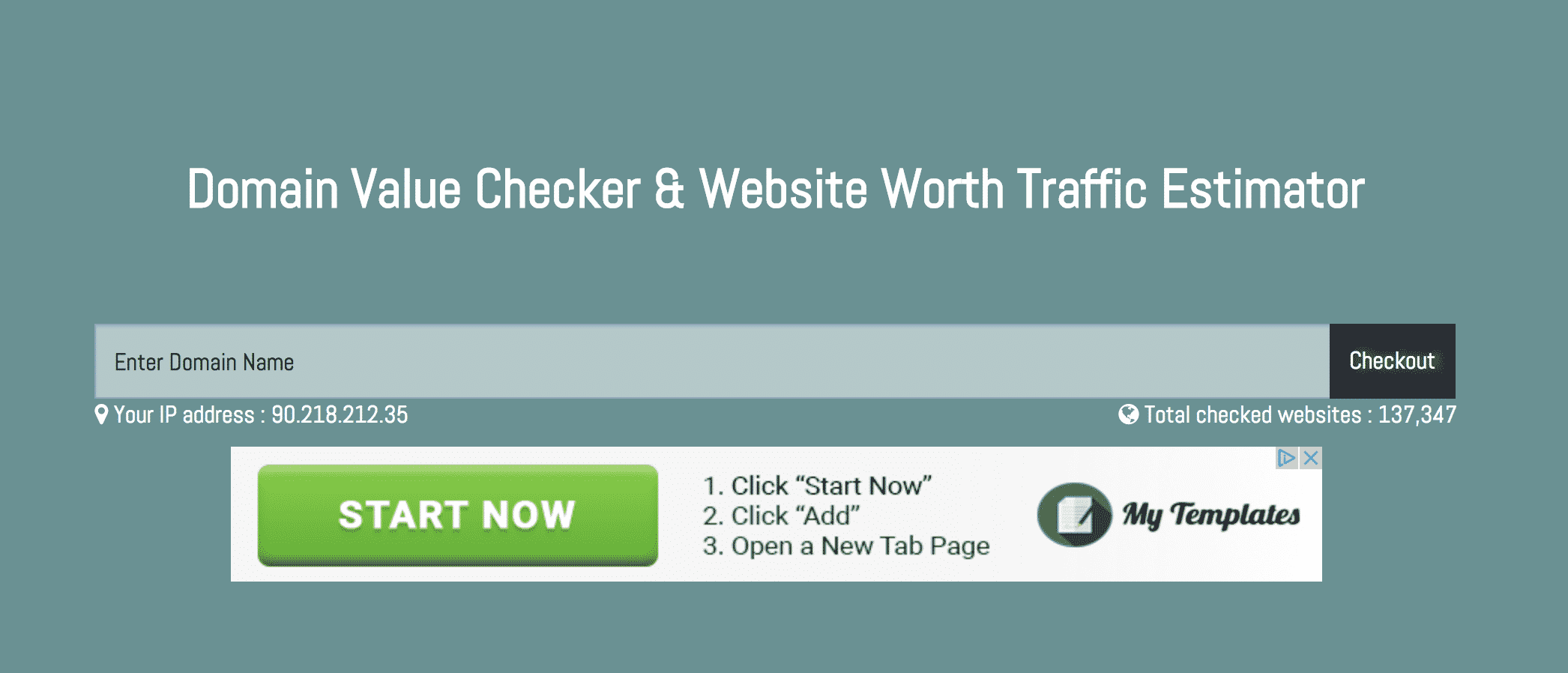 MySiteWealth performs as if it's a web performance site than just an appraisal tool. Amongst its many insights includes a global traffic rank, website age, estimated daily income, daily page views, Google Index stats, and of course an estimated domain value. You're even presented with a bar displaying what kind of software the domain in question uses.
If you're looking for neatly detailed tables of every metric you could possibly think of, then MySiteWealth has you covered, and the service even sums up a domain's overall rating, then they do that too – with a review out of five stars, based on the information on display.

SEMRush is utilised very handily in Website Outlook's results to provide a powerful data-driven look into the anatomy of a domain.
Via Website Outlook, users are able to see a domain's SEMRush rank, an estimated cost that would be required to attract the same number of visitors from Google AdWords, how many keywords are active across a page, an Alexa rank, daily page views, and an estimated value of a domain in question.
Website Outlook is also dedicated to displaying a wealth of technical information associated with searched domains, and on top of that, the service is entirely free with no registration required.

With the ability to tap into Alexa's rankings, StatChest is a very useful domain appraisal tool. Moz is also consulted before estimating website value.
StatChest handily colour coordinates its results to guide users on how much potential a searched domain holds, and also features important registration information so that potential buyers can gain an insight into its availability and contract length.
An interesting and uncommon feature that StatChest boasts over its competitors is the safety information that's contained within search results, which is a useful tool for checking the trustworthiness of a given domain.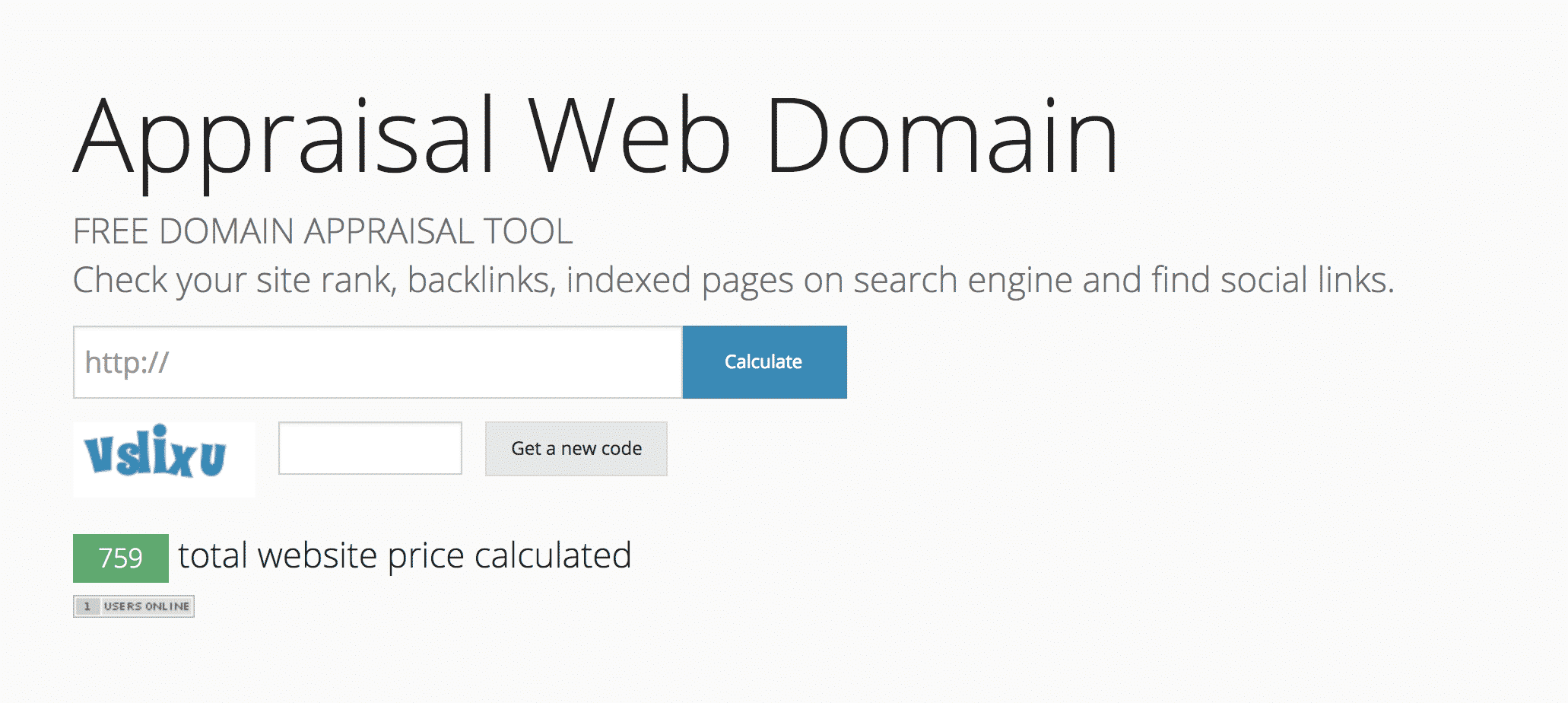 AppraisalWebDomain works by taking all pictures into account and divides its appraisal stats up by daily, monthly and yearly results – from expected advertisement revenue to page views – so prospective buyers can fully understand the domain they're researching.
Here you can also tap into localised Alexa rankings for a domain, which shows where exactly its performing best, as well as bar charts to illustrate its performance on Moz's ranks too.