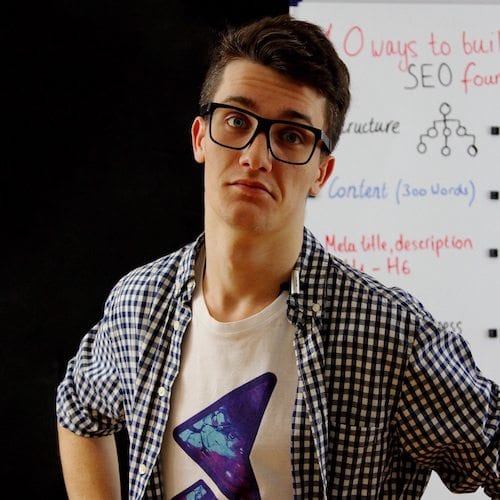 Dmytro Spilka
Facebook has completely revolutionised the way that people communicate, form relationships, and make purchasing decisions online. Facebook has also become one of the most innovative companies in recent years — constantly developing new projects to expand their social media platform and encourage users to interact in new ways.
One of their most recent projects is Facebook Live, an interesting foray into video streaming. This article will review what we know about this interesting new technology before highlighting the reasons why you should consider using it for online marketing.
What is Facebook Live?
Facebook Live offers users the ability to stream video and interact with followers in real-time. It is available as a component of the Facebook mobile app on Android and Apple devices. It is an interesting new way for Facebook users to communicate with their followers and provides some unique opportunities for marketers. Although Facebook was not the first one on the market of live-video streaming apps, it's likely that the new service will quickly become a trend.
To use Facebook Live, a user opens the Facebook app on their mobile device then starts composing a status. Instead of typing a text message or uploading an image, the user clicks Live Video (iOS) or Go Live (Android). Your followers can begin watching the stream in real time or watch a recorded version later on.
Live streams can be named, and event notifications can be sent to your followers. At the moment, Facebook allows users to record streams of up to 30 minutes in length. While you are streaming, your followers can make comments which appear on your feed.
As mentioned above, Facebook wasn't the first company to bring live streaming to social media, with Periscope and Meerkat already launching incredible products. However, Facebook's massive user base and mature platform make this technology something special.
The Potential Benefits of Using Facebook Live
Some of the key benefits obtained from using Facebook Live include:
You can connect with followers in a new and exciting way

Facebook Live is a very interactive form of communication that can help you interact with users in an exciting way. It allows your Facebook followers to see you in an entirely different light. Instead of reading the posts on your timeline or following your Twitter feed, they will enjoy a closer and more personal form of face-to-face communication.
Because they are viewing you and your business in a personal way, your business will no longer be an impersonal entity. These personal interactions are useful for building relationships, gaining more customers, and increasing customer loyalty.
You can use it to sell products, run special offers and giveaways
There aren't many forms of selling more effectively than face-to-face! You can use a live stream to mention products that you are promoting or the latest items arriving at your shop. You can even give your followers a tour of your shop or highlight your best-selling products.
Your business can give viewers of the live stream a one-off discount code or an exclusive deal. This approach can greatly increase the number of viewers of your live stream and sales.
The content you create can be used elsewhere
Once you have created a live stream video that contains valuable content, you can repurpose the video. You can upload it to YouTube, Vimeo and other social media websites, increasing your brand's exposure and reach.
Facebook Live is currently being promoted

Facebook is heavily investing in this new technology and is currently promoting it via their news feeds. If you create great Facebook Live content it may be seen by thousands of users, leading to a massive increase in traffic to your Facebook page.
It allows you to get real-time feedback from customers
Facebook Live allows you to ask questions of your followers and immediately receive feedback. You can ask your followers what they would like you to discuss in the live stream, what topics they want you to write about, or what questions they have. Obtaining feedback in this manner helps you deliver the content that your followers are interested in.
Facebook Live is perfect for product demonstrations

A live video stream is a perfect format for performing product demos. You can explain how a new product works before taking questions about it. If your demo sessions are well-received, you can build up a large following of people interested in seeing new products in action.
It is an excellent way to provide customers with support
Another great benefit of using Facebook Live is that it helps businesses provide support to customers. You can run a daily or weekly support session, where your team answers questions about specific products or services. Customers will love having their problems solved in real time, and this approach can greatly increase customer retention rates.
---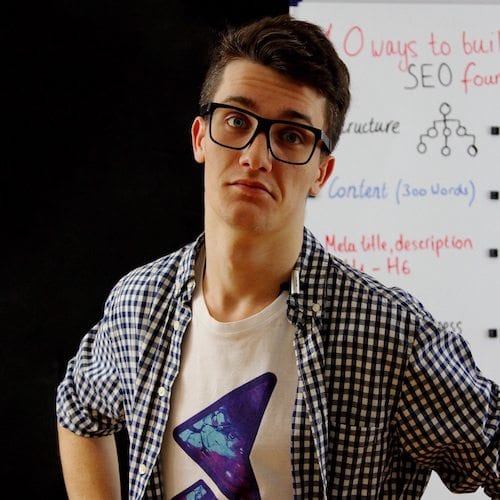 Dmytro Spilka
Head Wizard
Get free online marketing and blogging insights
Unsubscribe at any time