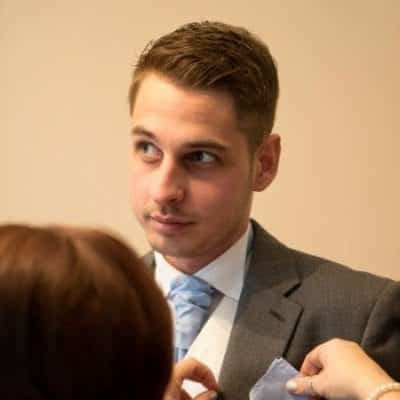 Peter Jobes
There's nothing like a fresh new movement to help shake up the old norms and practices of the online real estate game, and .io represents something of a revolution in the Top Level Domains that are guaranteed to bring exposure.
It's become a craze for new companies to grab themselves a strong alternative website name within a world wide web that's clogged up with occupied .coms, .nets, .co.uks and .orgs. But few could've predicted the popularity of the TLD assigned to the British Indian Ocean Territory, an island area with around 2,500 non-permanent inhabitants, as the extension that would have startups worldwide scrambling to use.
.io Definition
Despite .io carrying a country code, it's regarded by Google as a 'generic' Top Level Domain. This is because "users and webmasters frequently see [the domain] more generic than country-targeted."
Despite representing the British Indian Ocean Territory, the extension has little-to-no relevance to the region itself. Despite this, .io has been in existence for over 20 years, with its formation occurring in 1997, and its first registered website arriving a year later – when American clothing company Levi Strauss & Co opened www.levi.io.
Labels for .io domain names can range from three and 63 characters long and must contain only alphanumeric characters and hyphens. The entire name of the extension must not exceed 256 characters in total.
It's important to point out that, due to Google's recognition of .io as non-nation-specific, you do not need to be a resident of the British Indian Ocean Territory to set up a .io website.
.io has emerged as a particularly popular TLD for websites related to computer science. This is because IO, or I/O, is a common abbreviation for input/output – giving .io websites added relevance in this field. The extension is also very popular among open source project websites.
Another key reason for .io's popularity is the potential it carries for 'domain hacks.' Because of how many words in the English language end in 'io', this TLD enables businesses to make a short and snappy website address – for example www.portfol.io, or www.aud.io.
Why use .io?
Despite its recent boost in popularity, one notable appeal of the .io domain extension is how much choice businesses have in picking their name. Compare this to the congested .com and .co.uk market, and you can see why the alternative is favoured.
The freedom of choice is essential for users who have already decided on their website name but have grown frustrated by the lack of opportunities to use it in a general Top Level Domain extension. While some websites expand on their name by adding words like 'boutique' or 'online' to their business name for the sake of ensuring a vacant .com address, to choose a .io would ensure a shorter number of characters in their title thus providing their site with a more recognisable name and and more succinct URL.
On the topic of keeping URLs short, the two-character .io domains provide the shortest website names possible. In an SEO infused world, search engines like Google look favourably towards addresses that are as succinct as can be, and while the .com, .co.uk and .nets of this world all use up at least three extra characters, .io guarantees that you're keeping hold of vital nuggets of space.
The fact that Google recognises .io as a generic Top Level Domain is key to its popularity. As the extension was initially intended to be a ccTLD (country-code Top Level Domain), websites operating with the address could've fallen prey to unwanted geo-targeting – where your site would only show in country-specific search results. Luckily, Google's acknowledgement of .io being far too popular to be regarded as exclusive to the British Indian Ocean Territory means that you can use the name and enjoy coverage from anywhere in the world.
The main reason why .io domains have become such good choices for users setting up new websites is because of how well the online community has embraced them. DomainTools.com estimates that there are around 400,000 active .io URLs on the World Wide Web today, making the extension more popular than .gr – Greece's country coded counterpart. .io is also less than 100,000 domains away from .tv, .mobi and .shop in the popularity stakes, very impressive going when considering how specialist the aforementioned names are.
Where to buy .io domains
Because of its relatively new status as an emerging TLD, .io domains are a little bit harder to spot than their more traditional generic TLD counterparts, but you can find them thanks to a little bit of refined searching on most big name registrar websites.
One of the most competitively priced places to pick up a .io URL is at 1and1.co.uk, with prices starting at £29.99 for the first year of ownership – with a slightly steeper £39.99 renewal cost. GoDaddy also offers a competitive rate of £30.19 for the first year.
The lower initial costs of 1and1 and GoDaddy are highlighted by 123 Reg's listed price of £69.99 for a .io address. NameCheap, however, are the leaders of low priced .io domains, with prices starting at £24.76 per year – and available at a lower cost if bought as a longer-term package.
---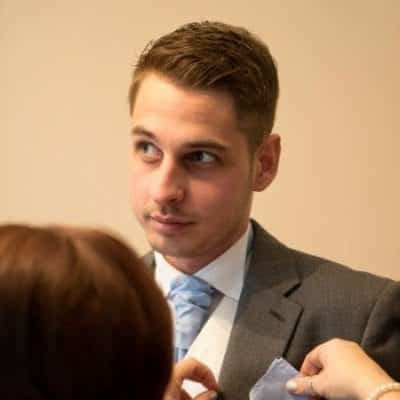 Peter Jobes
Content Marketing Manager
Get free online marketing and blogging insights
Unsubscribe at any time