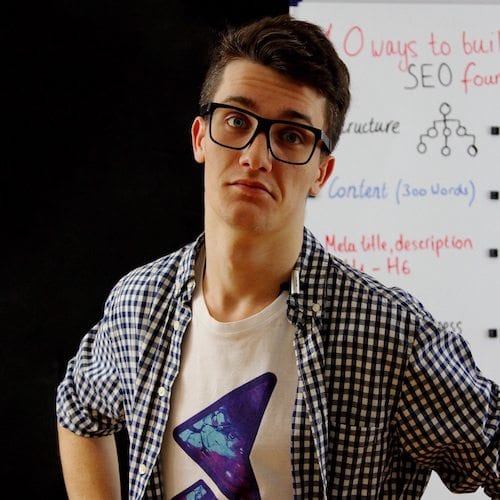 Dmytro Spilka
PPC or SEO? Which one would work better for your company? Should you pay users to come to your site, or rather rely on organic searches made by your target audience? While the question seems to imply an either/or situation, the reality is that there are pros and cons to pay-per-click (PPC) advertising and search engine optimisation (SEO). We'll discuss some of the advantages and disadvantages of each.
Pay-per-Click
This strategy requires you to pay for advertisements that bring traffic to your website through Google Adwords, Bing Ads or any other popular search engine. It's a bit like opening a print magazine on beautiful homes, which has on the front cover, 20 different flooring specials. If you're looking for flooring options and you see this headline, you will likely buy the magazine.
The pay-per-click strategy offers an analogous situation where a person types in "flooring options", and an advertisement for your product or service appears at the top of the page because you have paid for these keywords to appear. Only once the viewer clicks on your link to your site – you pay.
The amount you have to spend and how niche your website is
Of course, you need an advertising budget to be able to pay for this service. It need not be huge, but how much your advertisements stand out against others will depend on how much competition there is for that keyword, and concomitantly, how much you have to pay for it.
For example, you will pay much more for the keywords "travel to South Africa" because the market is highly competitive and your offering is broad and vague. The more niche or specialist your offering, the less you will pay for keywords. Keywords such as "Homestays in Soweto" or "Township art tours" will, therefore, cost you a lot less.
Likewise, while you may pay more for more generic keywords such as "essay writing" you will pay less for something more specific like "essay writing service reviews".
Training is essential in getting to grips with PPC
While setting up ads may seem very simple, it is actually very complex and something that you need training on. You can take part in a free training to master Google Analytics and Google AdWords, so you can use them professionally in your business. The course is developed by Google and in the end, you get the certificate which proves that you finished the program. There is also a tonne of information shared by bloggers and website owners who have been successful at PPC. To make the best of this, try to find info from someone in the same niche as you as their experience will be more relevant.
You will need to spend time learning the ropes
As with any marketing, you need to invest a lot of time if you are doing PPC. If you haven't done the training and don't want to, you will need to hire someone to do it for you. This means that in addition to the cost of clicks, you will be employing someone to do this on a continuous basis.
Continuous monitoring is key to finding out what works
While you can create pay-per-click ads and let them run without any intervention from yourself, you would not be using this tool optimally. You should ideally be running several ads at once, and monitoring to see their performance. You can set ads to run in specific geographic areas at specific times, which requires some trial and error testing but is worth doing. Also, try ads on different versions of your keywords to see which are most successful.
Search Engine Optimisation
If you do not understand the basics of search engine optimisation, the use of keywords and the value of long tail keywords, you will not be in a position to properly evaluate whether your marketing should rely on PPC or SEO.
SEO works by bringing traffic to your website for free as a result of achieving high rankings in search engine algorithms. Potential customers come to your site "organically" through their searches on your keywords. There are tonnes of research to show that people trust results brought up by organic searches much more than pay-per-click ads, so it is definitely worth investing in an SEO strategy.
You'll have to invest your time or employ a professional
As with pay-per-click, you will need to invest time to get this right. In addition, there is a much longer lead time in building page authority and to be indexed for the right search terms. If you are unable to spend the time learning how to do this, there are any number of experts you can employ from web marketing agencies to skilled freelancers.
The quality of leads with SEOs is much better
Research shows that the quality of leads you get from people coming to your site organically is much higher than that of pre-paid adverts. In fact, many people deliberately ignore pay-per-click ads, as there is an element of distrust around them.
Only one out of six users will click on the paid links in the search results; the others will choose top organic results on the page.
One very important thing to remember is that one of the crucial factors of successful PPC is good SEO. If you have excellent organic SEO, you should be able to tag your ads to targeted and specific keywords.
Be aware of fluctuations in your rankings
Bringing traffic to your website through SEOs alone will be subject to fluctuations, especially if you are in a highly competitive market. As we said earlier, it depends on you being an authority in your field, and you may find that position usurped by a competitor from time to time.
We started off this article by pointing out that there may not be a yes/no, either-or answer to this question. Both have pros and cons, which is probably why both methods or strategies exist. We recommend that you start by giving PPC a try, as results are quicker, but that you include SEO in your long-term strategy.
---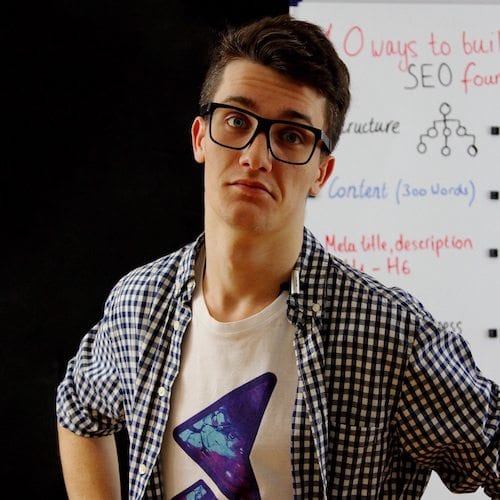 Dmytro Spilka
Head Wizard
Get free online marketing and blogging insights
Unsubscribe at any time