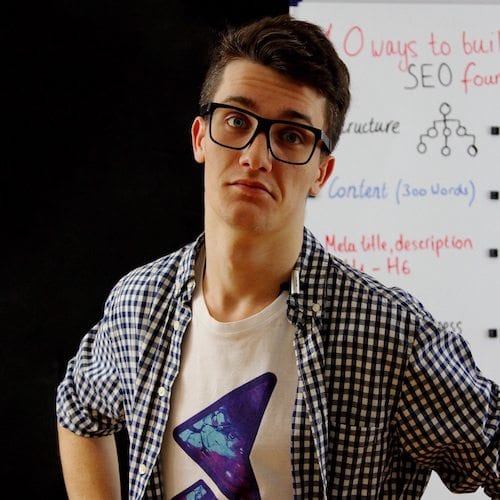 Dmytro Spilka
We are coming close to the end of 2016, and there seems to be a lot of uncertainty as to how we should approach SEO in 2017.
There has been a number of changes to the way Google operates, including the rise of Accelerated Mobile Pages, Mobile First Indexing and Voice Search, making 2016 one of the most intense years in SEO. And we, as online marketers, have to keep up with the ever-changing environment and tailor our SEO efforts to ensure the best outcome for our clients.
Hence, we've reached out to a number of SEO experts and asked them to give us a couple of tips on how should online professionals tackle SEO in 2017.
But first, let's take a brief look at the noisiest events that happened to search engine optimisation in 2016:
So, what do all of these changes mean?
Well, we clearly have to think mobile-first, optimising the performance of our sites, while providing users with useful, relevant and quality content.
Do links still count? Sure thing. But, Google seems to be fighting spam even more aggressively now. Hence, we need to ensure that our link-building efforts are not trashed by Google's constant algorithm updates.
Let's hear what experts have to say about SEO in 2017:
Evgeni Sereda, Online Marketing Manager at SEMrush

"Currently, the "It"-thing of the entire digital world – mobile-friendliness – will continue playing a significant role and should be a part of any SEO strategy.

Companies and agencies, having wide opportunities, can create really authentic, interesting content, which can and should also be interactive.

Linkbait in its full power! In 2017, deep comprehension, differentiation and analysis of search queries will become, if haven't already, the most important part of a promotion.

Following 2016, SEO-related technical matters (page loading speed, PageRank sculpting, link sculpting, http/2 will continue being a trend in 2017.

What about backlinks? They are still of paramount importance to any SEO strategy. Efficient page ranking strategy is not merely concerned with the above-mentioned trends; it also involves keyword research and analysis, Technical SEO, competitors' analysis, content marketing and, of course, link building."
Eagan Heath, getfoundmadison.com

"In the New Year I plan to make LSI keywords a part of the keyword research and onsite optimization strategy. LSI keywords are essentially synonyms of a page's focus keywords that help search engines glean broader subject matter from context and differentiate between meanings of the same word, such as Penguin the animal vs the Google Penguin Update. In the old days, SEOs would research how often keyword phrases are searched and include the most common/least competitive ones throughout the HTML on their site, over and over again. While writing with more varied natural language like this that humans prefer isn't overly new to SEO, it's a more advanced strategy in our medium-sized city market where most businesses are still not actively pursuing SEO at all."
Bryan Clayton, CEO at GreenPal

"What we do is post the $500 or $1,000 dollar scholarship in the state that we are targeting and then reach out to local high schools and local universities to let them know about that scholarship and for them to link to the application page.  They are usually willing to do this as it helps their students, so it's a win-win proposition.

This is a great way to build up local links and high authority local links, boosting your domain authority and establishing local singles at the same time, for a relatively low cost."
Daniel Davidson, Owner at ByDan

"Google's dedication to Hummingbird and RankBrain is only going to deepen in 2017. Businesses should focus on crafting meaningful content for their human readers. Why is the reader on the website? What are they hoping to do? Draft content that will meet the reader's need. Avoid drafting "brochure" style content that is broad and impersonal.  Write content as if you were speaking to a half-sold person. If you engage with your reader, the reader will engage with you. Reader engagement will be key to SEO success in 2017."
Jessi Carr, SEO Specialist at Inseev Interactive

"My biggest suggestion for businesses looking to optimize their SEO strategy in 2017 is to focus on local SEO. Because of Google's ever-shrinking local results, securing a spot in the Local 3-Pack is now vital for any business owner looking to receive maximum exposure through organic search. This can be done in a variety of ways, ranging from cleaning up any NAP inconsistencies to optimizing on-page copy to focusing on outreach efforts to local community resources and websites."
Ayaz Malik, http://www.ayazmalik.com

"Amp & Mobile : Mobile first is already the most important factor for search rankings. Google is already prioritizing sites using AMP on mobile device searches.

Content Gap : It's not about the keyword anymore, Humming Bird algorithm clearly keeps in view how much-related content is covered in this topic. So the less content gap in the site's content, the better ranking and authority.

Content is not the king, the user is: User experience will be everything, the content comes later. 

Voice Search: Voice searches will become a major trend, and optimizing for voice searches will be necessary.

Influencer Marketing: Influencer Marketing will be the new norm and indirect link building tactic.

Video: Videos are already gaining more popularity compared to text, will continue to grow and become an important part of user engagement and SEO.

Site speed: every single millisecond counts. Pages will compete for even a single millisecond in ranking.

Virtual Reality: Virtual reality will be taking over the web very soon, SEOs will be forced to think up of something.

Https: Https is already affecting search rankings, this will become a prominent ranking signal soon."
Last but not least, a quick tip from me. 
I would strongly advise integrating Accelerated Mobile Pages (AMP) for publications and blogs that manage to generate a decent traffic, especially for those who wish to appear in the news carousel.
Google is pushing the mobile-first idea quite aggressively, and there is a strong reason for that. Hence, instead of sticking to the comfort zone, I would encourage webmasters and online marketers to go out there and ensure that their sites are easily accessible, fast, and most importantly, provide what's truly important – quality content.
---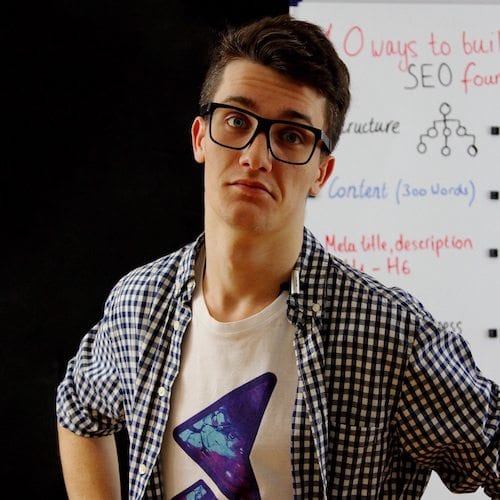 Dmytro Spilka
Head Wizard
Get free online marketing and blogging insights
Unsubscribe at any time