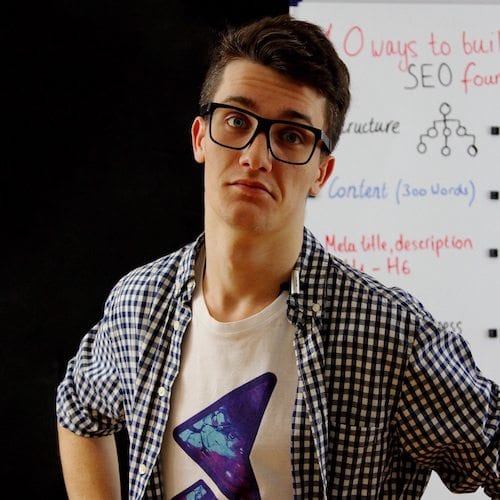 Dmytro Spilka
There has been a massive, long-lasting debate as to which SEO tactics are considered credible (i.e. White Hat) and which are considered spammy and outdated (i.e. Grey/Black Hat). Some have even declared the death of guest blogging while others consider keyword stuffing as a viable SEO strategy until this day.
Well, we all have different opinions and thoughts, but one thing we know for sure – Google is watching. And if it finds out (and it certainly will) that you are practising some sketchy stuff, your website will get punished.
So, in order to prevent this from happening, we've created this straightforward infographic that outlines The Good & The Evil aspects of SEO. Make sure you pay close attention and try to avoid everything that falls under "The Evil" section.

Embed This Infographic On Your Website (Copy The Code Below)
General Stats:
Around 55% of all searches happen on mobile devices

Google receives over 100 billion monthly searches

The average 1st-page result contains 1,890 words

The US SEO industry is worth more than $65 billion

72% marketers admit quality content as the most effective SEO strategy
The Good:
Creating Quality Content – Producing quality, informative, relevant & detailed content that offers valuable insights and answers questions.
Keyword Research – Carrying out an extensive and thorough keyword research to find out what people are searching for.
Quality Contributions/Guest Posting – Contributing quality articles to authoritative 3rd party websites for the purpose of referral traffic, brand reputation, recognition and backlinks.
Focusing on Performance – Optimising the speed of the website to ensure the best possible user experience.
Natural Link-Earning – Quality guest blogging, create link worthy content, produce quality infographics, podcasts and videos, implement skyscraper technique, conduct manual outreach, get a column, create tools, etc.
Clean Navigation & URL Structure – Making it easy for users to navigate the website while keeping your URLs nice and clean.
Going User First – Designing & developing your website and content for users, with search engines in mind.
On-Page Optimisation – Ensuring there is no internal & external duplicate content, optimising meta tags, image alt tags and headings.
Going Technical – Auditing the technical aspect, including robots.txt, meta robots, sitemaps, redirects, canonicalization, code, structured data, etc.
Descriptive Meta Tags – Creating useful, descriptive and relevant meta tiles & meta descriptions.
Comment & Forum "Marketing" – Providing useful, informative and relevant answers, either by commenting or answering questions.
Going Mobile & AMP Friendly – Optimising content for mobile & tablet users. Implementing Accelerated Mobile Pages for high-traffic publications.
The Evil:
Article Spinning – Taking existing content and exchanging words with synonyms, either manually or with the use of the spinning software.
Keyword Stuffing – Shoving as many SEO optimised keywords onto a single page, ignoring text readability and UX.
Spammy Guest Blogging – Publishing guest posts on low-quality & spammy websites solely for link-building purposes.
Comment Spamming – Manual or automated comment spamming. Involves leaving backlinks and not providing value.
Hidden Text – Using CSS to hide keywords & text on a website. For instance, using white font on a white background.
Cloaking – Showing one page version to the search engines and a completely different one to users.
Sketchy Link Building – Low-quality directories, buying links, spammy comment links, link networks, blog & article directories, non-editorial widget links, link exchanges, forum spam, hidden links, spammy footer links, etc.
Thin Pages & Poor Content – Creating pages for every keyword variation and producing poor quality, irrelevant content.
Heavy use of internal anchor text – Over-optimising internal links with keyword-rich anchor text.
Ignoring Mobile & Voice Search – Not optimising content for mobile visitors and voice searches.
Article Scraping – Stealing content from one site and publishing it on another. Usually without proper attribution.
Over-Optimising Tags – Going keyword-heavy on meta titles, meta descriptions, alt tags and headings.
---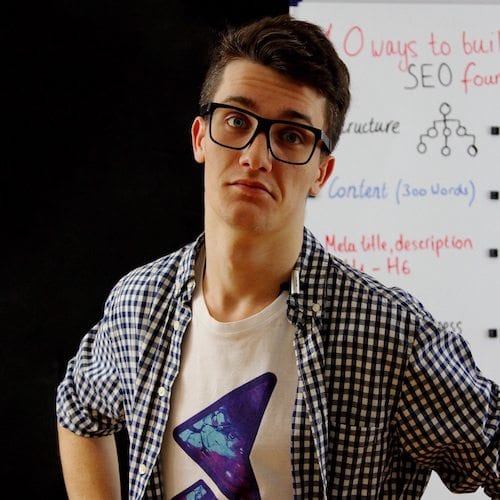 Dmytro Spilka
Head Wizard
Get free online marketing and blogging insights
Unsubscribe at any time