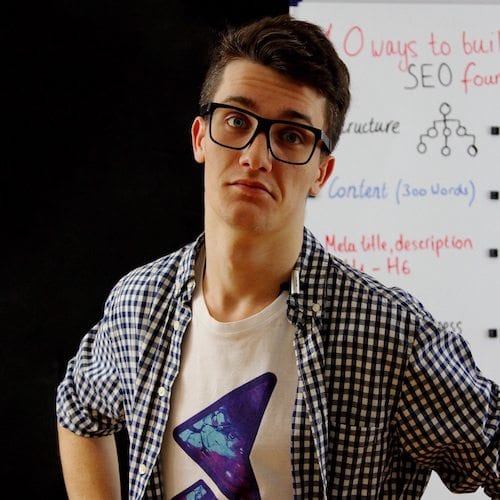 Dmytro Spilka
As you may know already, content marketing is one of the most vital aspects of a successful website or a blog. Quality content has the power and the ability to drive quality traffic, engagement and website authority, if done correctly.
Internet users are bombarded with traditional banner ads and video clips that simply get ignored most of the time, while content is usually perceived differently. People search for information each and every day, and that's where content marketing comes into the game. As long as you produce relevant, engaging and useful content that answers questions, your site can stand a chance of getting highly targeted traffic, which can potentially turn into long-term customers.
If you are running a website or plan to run one in the near future, you have probably thought about how you would build an audience of people who will keep coming back, and that's where content marketing plays an essential role.
In this post, we are going to talk about why and how to schedule posts on WordPress. Before we proceed with the actual tutorial, let's quickly go through the Whys.
Why Would You Schedule Blog Posts?
Consistency + Quality = Successful Website/Blog That Gets Traffic
Many bloggers, professional writers, content marketers, and many other groups of people related to content would agree that consistent posting is a key to getting your blog noticed and appreciated.
Do you know why famous YouTubers and Bloggers release their pieces at nearly the same time every day? Because they know that their audience expects them to post at this time of the day. This avoids the content being missed by the regular viewers and readers.
Hence, by scheduling posts at the particular time of the day, you will create a situation where users will get into the habit of checking your new content at that time.
You need some time off
When taking on a vacation, you may not want to abandon blogging and posting completely, as this may disappoint some of your regular readers. Yes, some of them are quite sensitive.
Planning, writing and scheduling posts in advance would allow you to go unnoticed (that doesn't sound right :))
Target peak times
By looking at your Google Analytics, or any other analytics software you are using, you will be able to evaluate at what point the most traffic comes in.
Although traffic can be spread throughout the day, you will be able to get the pattern and see when your daily peaks are. Hence, scheduling posts at the right time will ensure that you're getting the maximum reach and coverage, and maximising the chances of the post being shared by your audience.
Timezones
There are occasions when the vast majority of visitors are coming from other countries, as opposed to the home country of the site. For example, if your site is based in the United Kingdom, and you are posting at 8 pm while the vast majority of traffic is coming from India, where there is a time difference of +5.30 hours, would mean that your post is published at 01:30 am in India, which, as you understand, isn't very convenient for most people.
How To Schedule Blog Posts in WordPress
Step 1: First of all, you would want to make sure that your website time is set correctly. To do that, go to Settings > General > Timezone, and check the set time.

Step 2: Now that you've checked your time, go ahead and add a new post. On the right-hand side, where you usually hit the "Publish" button, click on the "Edit" button next to the "Publish Immediately".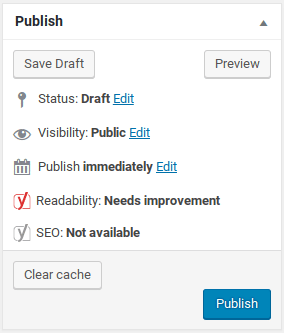 Step 3: After you hit the "Edit" button, you will be given some extra options to choose the time for your post. Choose the Date and Time, and then hit "OK".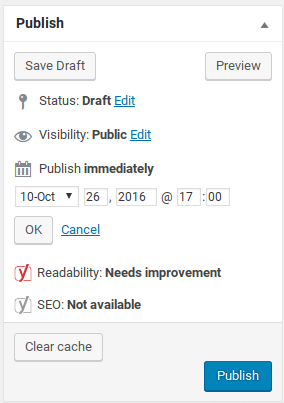 Step 4: Notice that the blue "Publish" button has now changed to "Schedule", click on it and your post will be automatically published on the Date and Time you've selected.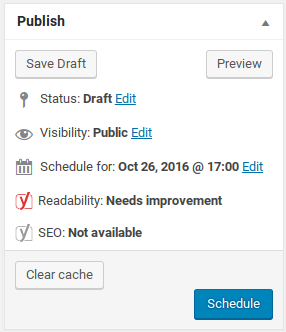 That's it. That was a quick and simple tutorial on how to schedule blog posts in WordPress.
We hope you find this useful and don't forget, quality content = happy readers.
---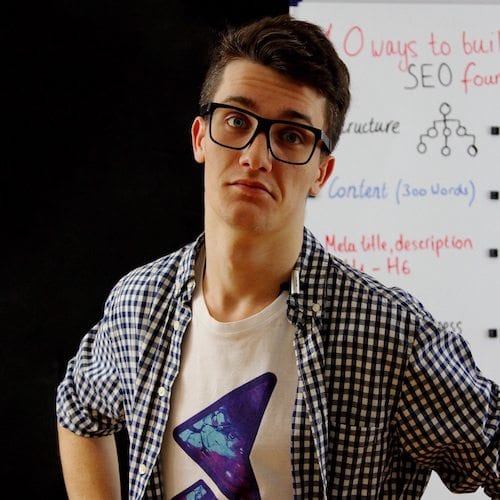 Dmytro Spilka
Head Wizard
Get free online marketing and blogging insights
Unsubscribe at any time