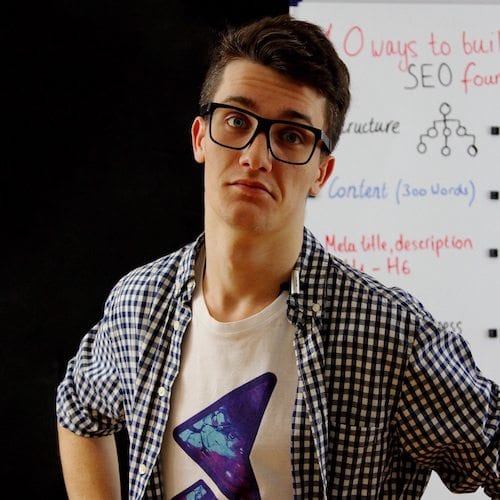 Dmytro Spilka
Having an effective content marketing strategy will substantially increase the success of your online business. Unfortunately, many business owners make mistakes when they attempt to integrate content marketing into their overall marketing strategy. These mistakes can make their content marketing efforts pointless or even damage the reputation of the business! This article will highlight 10 common content marketing mistakes to help you avoid them.
Mistake #1 — Not creating user-centric content
The most common content marketing mistake is producing content that does not focus on the needs of the reader. Far too often, content creators focus on producing sales-orientated or self-promotional content that offers little or even no value to the end reader. Readers usually classify this type of content as a ridiculous attempt to sell, and will eventually abandon your website if that is all you are producing.
Believe it or not, users have built an immunity against spammy sales pitches.
The content that you create should be unique, useful, entertaining, and engaging for readers. It should provide them with some insight or knowledge that they do not already possess. When you create content that is highly valuable, your readership will grow, and your content marketing strategy is assured of being successful.
Mistake #2 — Playing it safe
Many entrepreneurs only use the most common forms of content marketing — blogging, guest posting, and generic social media sharing. While these techniques are a great start, limiting yourself to these methods can really hamper the effectiveness of your content marketing. After all, there are thousands of blog posts and social media articles being produced and published each day, which may result in your content going unnoticed.
You can set yourself apart by taking a risk and developing more interactive, engaging and in some way, controversial content. Create videos, podcasts, tutorials, in-depth article series, high-quality visuals, conduct interviews with experts and so on. Creating content of this nature does require more of an investment, but it can establish your business as an industry authority and valuable source of knowledge.     
Mistake #3 — Not harnessing user-generated content

User-generated content (UGC) refers to the content created by users — blog comments, forum responses, videos, social media replies, snap chat replies, guest posts and so on. This type of content can often be insightful and useful to other users. Unfortunately, most business owners do little to harness UGC, often due to resource constraints.
Make the most of this useful content by aggregating and promoting it on your website, forums, and social media accounts. If you embrace UGC, you can add more value to your own content, attract more users and build multiple communities around your brand. Your content pieces will create a dialogue between users and foster a sense of community, which is incredibly valuable.
Mistake #4 — Underestimating the power of video content
Video is a powerful medium for telling stories, providing entertainment, and sharing engaging content. Many online users prefer to consume video content instead of reading the written word. Simply because it takes less effort. Video content has started to dominate social media platforms like Facebook and Instagram.
Too many entrepreneurs rely upon images and text to convey their message. They fail to reach the users who prefer to watch short videos and don't gain as much traction on social media with their long-form blog posts. Avoid this mistake by making short videos explaining the key points of each blog post or article you create.
It's also worth noting that the rise of video streaming would mean that marketers like yourself would have to shift their content marketing efforts towards direct interaction and engagement. Simply put – eyeballs are shifting towards real-time, real-life communications. So, explore this medium before it gets overcrowded.
Mistake #5 — Poorly targeted content
Some entrepreneurs choose topics for their content marketing haphazardly. This is a mistake because users are typically interested in very specific types of content. If you can determine what users want to know, your content marketing team can tailor the content to meet that need. It's surprisingly simple to find out what people want to read about — you just ask them! They will offer useful feedback that can help you thrive creating a successful content marketing plan. You can also use Google Search Console search analytics feature to track the keywords that are attracting users and segment mailing lists based on different topics.
As a general rule, Q&A hubs can be of a real value when it comes to finding what people are interested in. Spend 20 minutes a day on Quora, and you will get a precise understanding of what people are searching for.
Mistake #6 — Content Marketing is an SEO tactic and nothing more
Some business owners mistakenly believe that content marketing is an SEO technique, involving the creation of keyword-rich content to attract search engines. Because of this belief, they publish low-value content that is jam-packed with keywords. This approach can backfire as search engines often identify keyword-rich articles as being "spam".
In fact, if you have been following historical changes in the industry of SEO, you would certainly be aware that keyword-stuffing is mainly disregarded by the search engines. Moreover, low-quality pieces with overly-optimised keywords can get your website in a lot of trouble.
Write your content naturally, without artificially pumping up the number of keywords it contains.
Mistake #7 — Not helping readers
Another common content marketing mistake is failing to help users finding your content. Not only should you have a newsletter and use social media to promote articles — you should help visitors on your website to find the content they would enjoy. Gather related articles together, have strong search functionality and place article suggestions at the end of each post. Encourage users to share content with their friends and promote each new article you write across all channels.
As well as making it easy to find your own content, never be afraid to share someone else's work. There is no harm in directing your visitors to another useful resource. Instead, this type of care is likely to be appreciated by your community.
Mistake #8 — Not focusing on data and analysis
Some content producers simply release their articles into the wild and hope for the best! The problem with this approach is that you are never certain as to how well each article is performing, how many times it has been shared on social media, or how well it was received by your audience.
It is imperative to track user activity on your website, analysing patterns, user behaviour and flow. A simple Google Analytics integration could certainly assist you with this.
Track how well your article performs on social media to determine how well-received your content is.
In order to find out which content tends to do best on your and anybody else's website, make use of tools like Buzzsumo.
Mistake #9 — Lack of consistency
Some content producers are very inconsistent when it comes to creating content. They might have a burst of creativity, producing five articles in a week, then write nothing for three weeks! 
The problem with this approach is you cannot build a regular readership who often visit your website. Search engines like Google also prefer websites that consistently post content. Using an editorial calendar can help you consistently generate high-quality content and improve the effectiveness of your content marketing.
Define your content marketing goals, plan how and when it will be delivered, come up with relevant topic ideas and create a schedule.
Mistake #10 — Lack of knowledge
It's important that the content you write appears as if it has come from an expert in the industry. It should be presented professionally and be correctly sourced. If the reader notices a number of mistakes in the article, it can actually turn them against you and your business!
It's absolutely imperative to conduct a thorough research prior to writing the piece, even though you might already have sufficient knowledge of the topic.
Everybody makes mistakes, and everybody understands that. Nevertheless, there is no harm in checking and proofreading your article. Read it twice and read it out loud.
---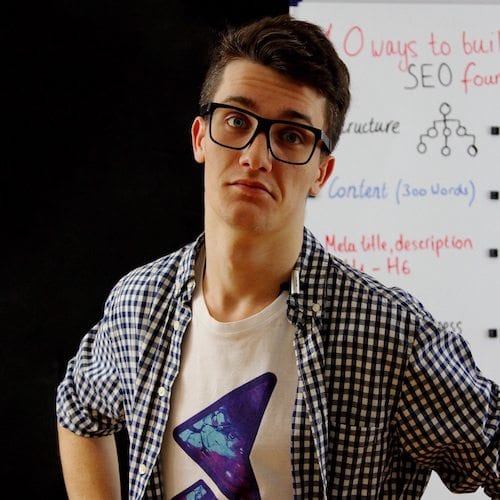 Dmytro Spilka
Head Wizard
Get free online marketing and blogging insights
Unsubscribe at any time