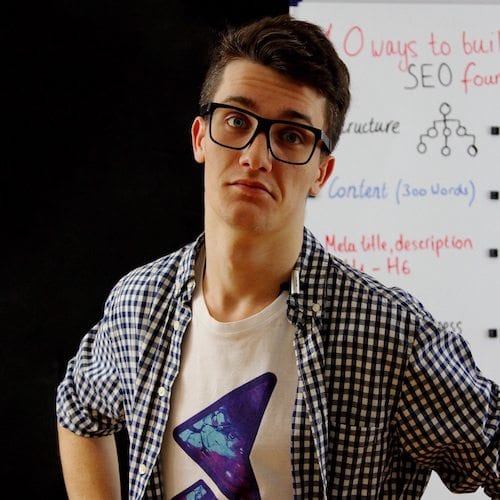 Dmytro Spilka
It is unlikely that you have an unlimited number of contents to post on your blog if you invest quality time, resources and efforts into them. Besides, no matter the volume of contents at your disposal, you are most likely hoping to put them to the best of use.
To create an engaging and impactful content to be used only within a couple of days then get discarded is as wasteful and it is reckless.
Old posts are not necessarily out of relevance because of their date, but because of the quality and relevance. Besides the benefits they bring to your blog and your followers, they can still be used to promote other digital campaigns in the future.
More so, updating your existing posts for current use is more economical, financially prudent and could have the power to drive your blog more successfully than the new one.
That sounds ridiculous? Maybe, but you don't have to jump to a conclusion yet.
Consider that there is so much wealth and depth; the traces of your efforts to success glaringly shine through the words of those old posts. So, if you are smart enough, you can bring them up to help drive your plans and campaigns to success today.
Below are three important reasons you should consider retouching your old posts for further use. You can bring them up to date and deploy their immense depth to the benefit of your blog and new digital campaign.
But, before you choose the right posts from your records, you might want to consider the following to ensure you get the maximum impact from them.
Consider the niche
The focus of the old post may be relevant when you are considering re-using it. For instance, if you've written a post on using video for advertising and campaign promotion, it may be just the right time to update the post and reuse it.
The recent and massive interest of digital media users in video and current shifts to the use of video by corporate bodies may have made such posts more relevant today than when it was first developed. The possibility of a huge response from your followers is high. Though you may need to add one or two details to take current trends into view, but it's sure the way to go.
Consider the values of the posts to be used
Not all of your past posts will work effectively for what you are doing at the presence. It could be due to the quality of the work, the correctness of the information in them or the relevance to your audience.
The impacts those posts made in the past may be a good pointer as to how important and relevant they are to your audience. So, you may need to do a good background work to ascertain their relevance to your work. This may be discovered by the number of likes, shares, conversion rate and comments generated when compared with other posts that are on a level playing ground.
Consider the depth
Some posts are evergreen. This is due to their depth and the quality, making them points of reference any day. In addition to sharing them over a stipulated time intervals, you can also include them in your email campaigns to new visitors as well as the regular ones.
3 Reason to Update and Reuse Your Old Post
Drive traffic to your work
This is the main essence of blogging. Okay, it all buoyed down to making sales. But without the right traffic, you are nowhere near achieving anything.
Considering that your old post may have enjoyed huge attention, discussion, conversion, shares and likes, it has an enormous potential that the new one can only hope to get overtime.
Therefore, you can create links that enable your new works to leverage on the massive inputs from the old ones. You can also link up the old posts with new or interlink them with more popular works. These have a special way of engaging audiences beyond your present or immediate reach and help drive the needed traffic to your blog.
Increase The Quality
This may be necessary for many reasons. First, you may have written the work while you were an amateur blogger, or lacked the kind of quality information currently at your disposal.
Secondly, changes may have occurred and proved the facts used irrelevant or inefficient. You can never tell who is going to dig out the work in the future or how many people may refer to it as your views.
So, you need to update, correct or completely change your inputs on a post and repost for your audience. It's the safest way to get rid of amateur views and posts without losing the entire benefits of the work.
One good thing about updated post is that it easily resonates with so many people where it's been shared or discussed, and new details may just get it started again from where it ended.
Spark Conversion
Sometimes, you just need to hit up on activities on your blog or around a particular campaign you are doing. Using the number and the talks, discussions and shares around your old posts could do the magic.
Besides the cost, the time and the efforts of pushing entirely new content for a promotion, you have no guaranteed that they will be as successful in such promotions as some of your most successful and relevant ones.
Also, naturally, adding the benefits of those old blogs take nothing away from the new ones. If there is anything at all, it will add value to the new ones.
Lastly, the following points will show how exactly you can work on your old posts in order to use them again. Some of these points have been mentioned scantily earlier in the article but here are they for clarity and simplicity.
Ways to improve your old blog posts:
Increase and/or improve targeted keywords used in the post
Add more informative, relevant and useful points
Make your content longer
Add relevant as well as informative links to external sources
Refer to more recent and similar views from authorities
Improve readability. It is not unlikely that you've gotten better at how you engage with your audience since you wrote the work.
Add visual aids like graphs, pictures, infographics and videos. Today, visual aids are currently increasing ratings of your posts, because more people are now searching for them.
Share them again across your social media
Send out an email newsletter to your subscribers
Outreach to authorities in your industry to let them know about your updated piece
Lastly, optimise the work and ensure necessary facts are updated. Sometimes, you can resend, share and repost the work while highlighting the new or updated facts as the reason for the move.
In conclusion, beyond paying to promote your new posts and scrambling for traffic by creating countless but inferior contents, your traffic solution may lie in rejuvenating your old posts.
Put your old posts to work and watch your work thrive on their wings.
---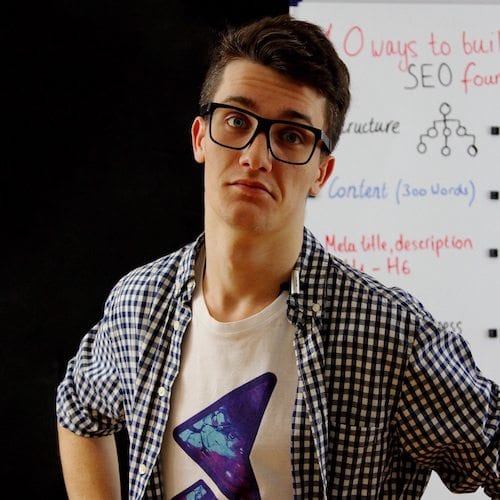 Dmytro Spilka
Head Wizard
Get free online marketing and blogging insights
Unsubscribe at any time