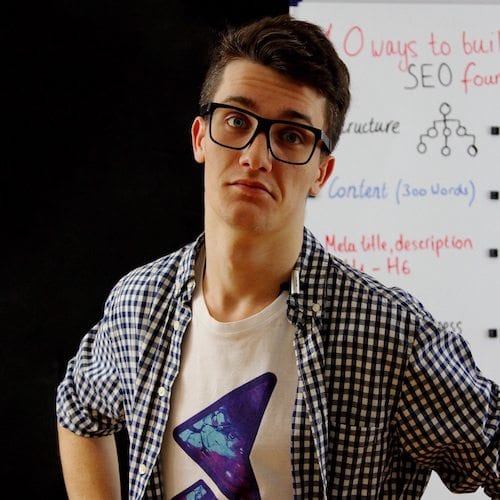 Dmytro Spilka
There's no doubt that the Internet has become a sturdy replacement for newspapers and magazines. In this regard, it makes sense that businesses are looking to ensure that their current online strategy ensures it is able to offer a form of content that is both relevant and useful to the online user.
However, nothing is ever as straightforward as it sounds, and many find that there is so much more to content marketing than clicking a 'share' button. While many of us like to make mistakes to help us move forward, others may not have the time to make mistakes. As such, the following factors should be avoided when marketing your content to the online world.
Your Content Isn't Good Enough
Hearing your content isn't good enough isn't going to raise a smile, especially if you created it yourself. But such feedback is important to take on board if we're ever going to connect with an online audience.
Take note of the comments and see if there are areas that can be improved upon. If you have someone else to write your content, then it may be necessary to have a discussion to see what can be done moving forward. Very few businesses get it right each and every time, but as long as you're taking on the feedback, and conducting thorough researches, you can only look to bond with your audience.
Too Much Selling
We've all undoubtedly been in the awkward position where a series of salespeople will approach us in the street trying to gain our attention with some patter. It can be annoying, and this applies to the online world as well. There's certainly nothing wrong in highlighting the benefits of your product in context with your content, but something that is simply begging customers to buy something is very rarely going to win over their affections. Rather focusing on selling your products or services, try to satisfy the searcher's intent.
Your Content Has No Destination
Writing content is all well and good, but does it have an end game? Those who are not used to the creating of content may be somewhat overwhelmed, and have a piece of content which is long, but also very vague. Content should be informative, while not being overly complex, which can be something of a balancing act. Tipping the scales too much in either direction could mean that your potential subscribers seek their information fix elsewhere.
Not Enough Evergreen Content
Evergreen content is brilliant for blogs and websites, because it never ages. Evergreen content can cover an extensive range of subjects, and be created in a number of ways. It could be ten places to visit or instructions for fixing a car engine. While news sites are popular, it takes a lot of promotion from behind the scenes, so very few can rely on SEO because the content goes out of date within hours. Evergreen content allows businesses to grow their seed throughout the many search engines, and have it reap the rewards time and time again.
Easy on the Keywords
There's no doubt that keywords are vital to ensure your content can be found by online users, but there's no need to stuff in unnatural keywords. The early days of the Internet fell victim to this, meaning that users searching for content, would often be met by frustrating ads and little content. In a bid to contend with this, Google released a number of updates that meant anything found to be no more than 'keyword stuffing,' would fall down the ranks. Keywords are important, but they must be a part of the content that is high quality and relevant.
Not repurposing your Content
Don't fall for the idea that content is something to be published and shared once. Some believe that content itself is only 20% of the job, the other 80% is marketing. In order to reach a broader audience and gain exposure, your content has to be repurposed and marketed well.
There are a number of ways to repurpose your piece. Some below:
Design an infographic and publish it on high authority sites like Visual.ly, Infographic Showcase and Infographic Reviews.
Create a presentation and share it on platforms like SlideShare, SlideBoom and SlideSnack.
Tweak your piece and re-publish it blogging sites like Medium or LinkedIn Pulse.
Create a video and publish it on popular video sharing platforms, such as YouTube, Vimeo and MetaCafe.
Not Optimising Content for Social
It's no secret that the world of social media has been a welcome introduction for content marketers and webmasters, but it's still important that you share content in the right way. While there are many social networks, it doesn't mean that each and every one will be relevant to you. Similarly, there could be platforms that are able to deliver you a great deal of views, but haven't been considered.
As such you should find out what social networks can showcase your content in the right way, and ensure that these are being posted for easy interaction. For example, although using a social media cross-posting platforms can save time, don't be tempted to share the same post to each site, as each will be displayed in a different way, and what looks great on Twitter could look disastrous on Facebook. As such, you should look to edit your post for each social network to ensure that your content is seen, and simply not left hovering in cyberspace.
SEO and Content Marketing Are NOT The Same
With so many changes instilled when it comes to sharing content, it can be easy to blur the lines between content marketing and SEO. However, you should treat them as completely separate entities.
The SEO aspect will deal with the long-term marketing efforts behind the content, with a use of clever keyword research, technical and on-page optimisation, and ensuring the information being optimised is relevant and shareable. If information is shared or cited, then this will benefit your SEO efforts further.
The content marketing aspect can depend on a number of different factors, but it is essentially presenting the information in the most attractive way on a series of different platforms. For example, you may have an active Facebook page, so posting the right kind of content based on users' past interactions will ensure that your content is deemed relevant. On Twitter, you may want to consider the use of hashtags should they be deemed relevant.
There's no general checklist when it comes to marketing your content, but knowing not what to do can ensure that you save a lot of time when it comes to your marketing efforts. Each and every business or website will have their own targeted demographic, so it's vital that research is carried out that will allow webmasters to share their content and it is interacted with by online users in a positive way. Not only does this ensure you're reaching the right kind of demographic, but content presented in the best way possible is sure to be shared again and again.
---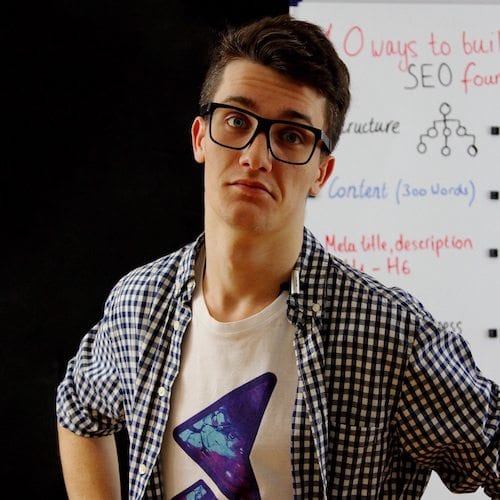 Dmytro Spilka
Head Wizard
Get free online marketing and blogging insights
Unsubscribe at any time