Last year we said goodbye to Contentmart, an innovative market place that promised to match customers with some of the world's finest content creators.
The logic behind Contentmart's inception was strong – with hundreds of millions of new internet users cropping up each year, it was logical to create a platform that catered to the scores of prospective customers demanding great content for their endeavours.
In their farewell message from August 2018, the Contentmart management declined to specify why, exactly, they were being forced to close their doors just three years after establishing the company.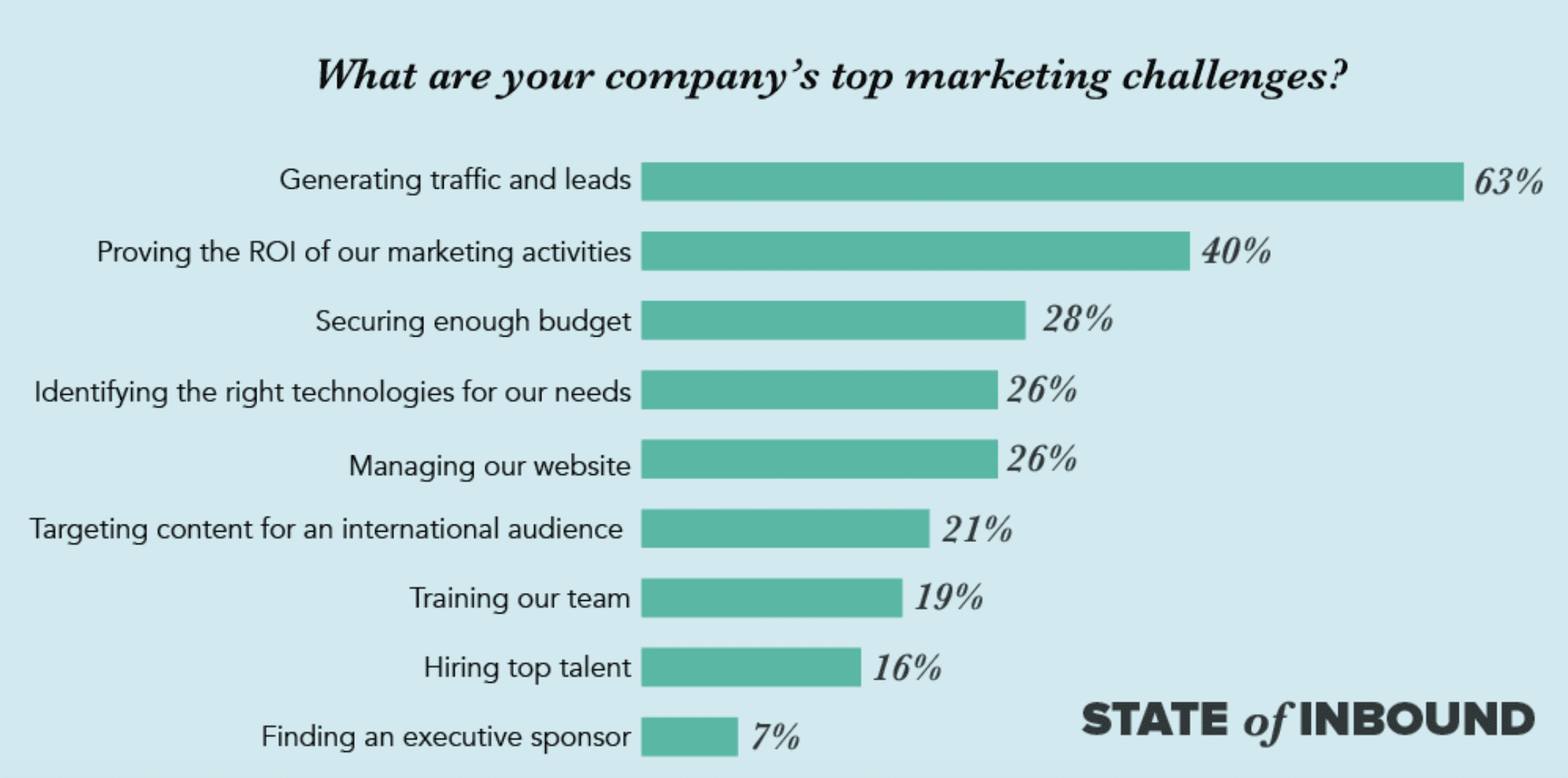 Image Source: HubSpot
The above data shows how much businesses have begun to prioritise lead and traffic generation, underlining Contentmart's aim of supplying the content that will feed this demand. But despite the platform's failings, there are still plenty of alternatives available that are dedicated to providing the very best content to the businesses that need it.
Here's a list of the five best Contentmart alternatives that can be used today in order to get quality content done, both quickly and efficiently: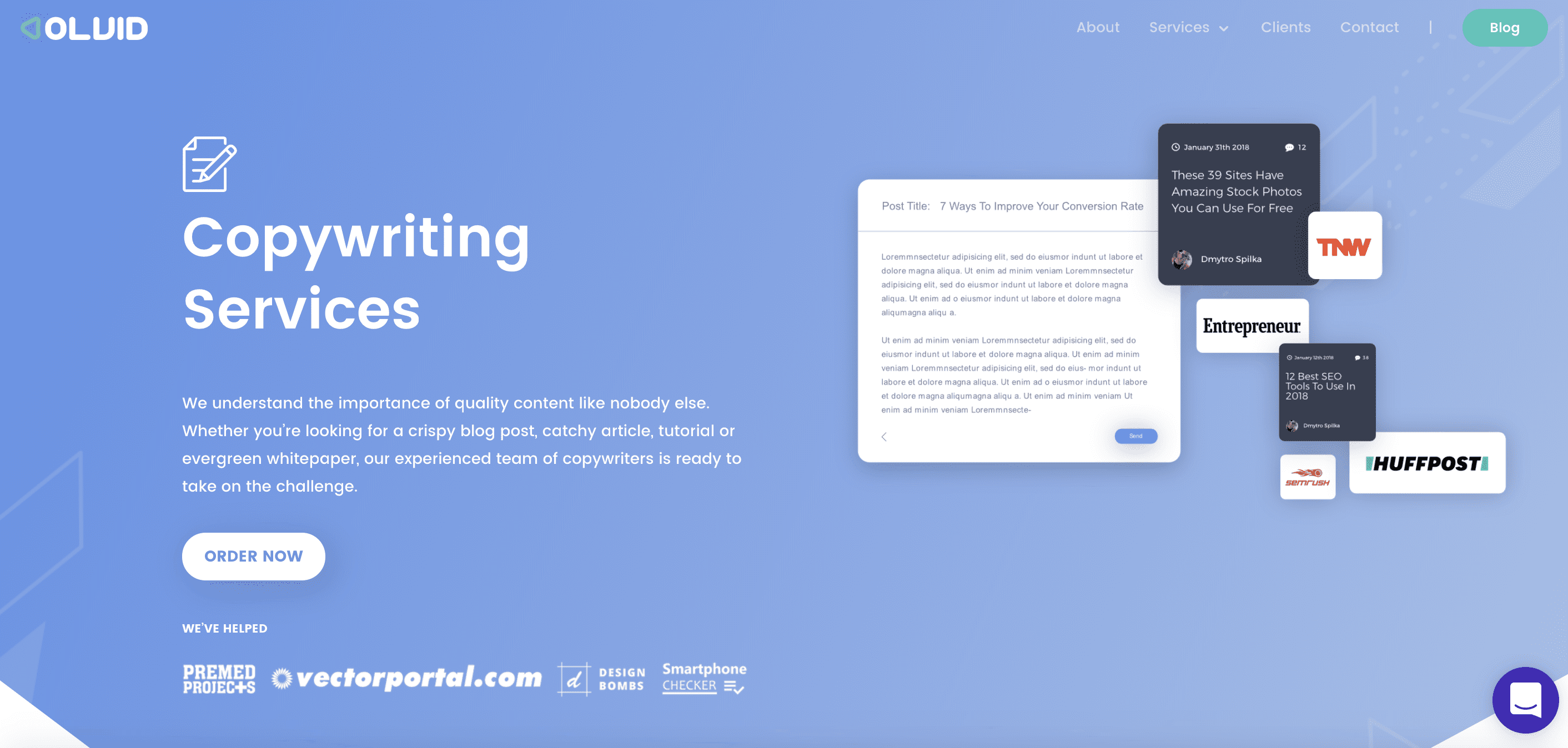 We had to include ourselves on top of this list. At the end of the day, we're here to earn that penny 
 And, we truly think we're your best option.
Solvid is a charming enterprise that focuses on ethical content and SEO practices. You'll find no cold calling or pandering to gambling, political or shady pharmaceutical organisations in our repertoire – just excellent content from a dedicated team of in-house writers.
Having had our work featured in the likes of Entrepreneur.com, HuffPost, TechRadar, BuzzFeed and The Next Web to name just a few, our portfolio speaks a thousand words.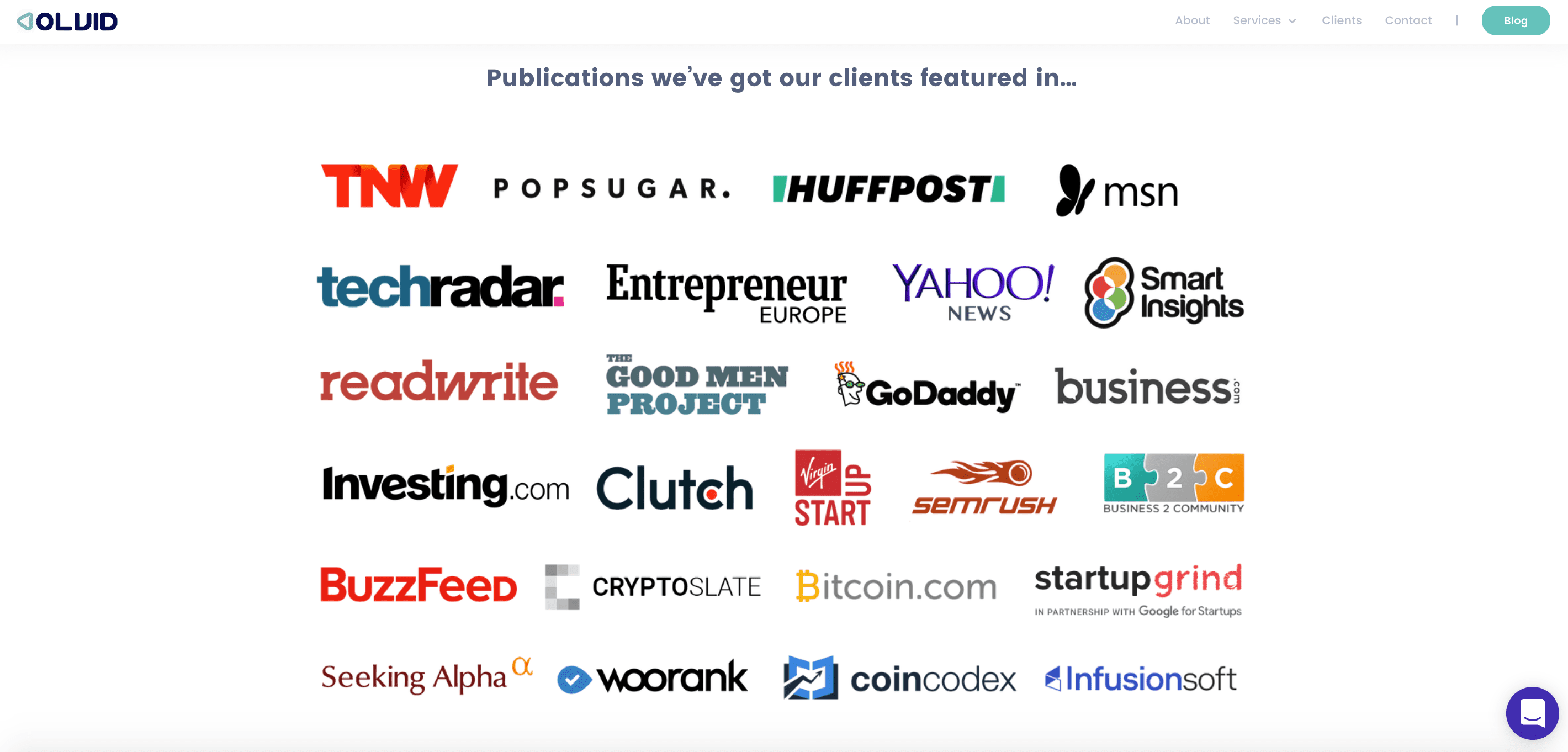 Our services extend far further than content creation, with copywriting, guest blogging, web design, technical SEO and website SEO audits all available.
As part of our content creation process, we promise 'top notch' quality content powered by a team that boasts a wealth of diverse industry experience and contacts. We're committed to providing a 3-day turnaround time for its articles.
A particularly impressive quirk of our service is the convenience of the ordering process. Our website is littered with 'quick order' portals that allow you to instantly get a quote and place an order for a predesignated quantity of articles, or word-count specific pieces of content – with no need to pick up the phone or send an enquiry email, saving plenty of time in the ordering process.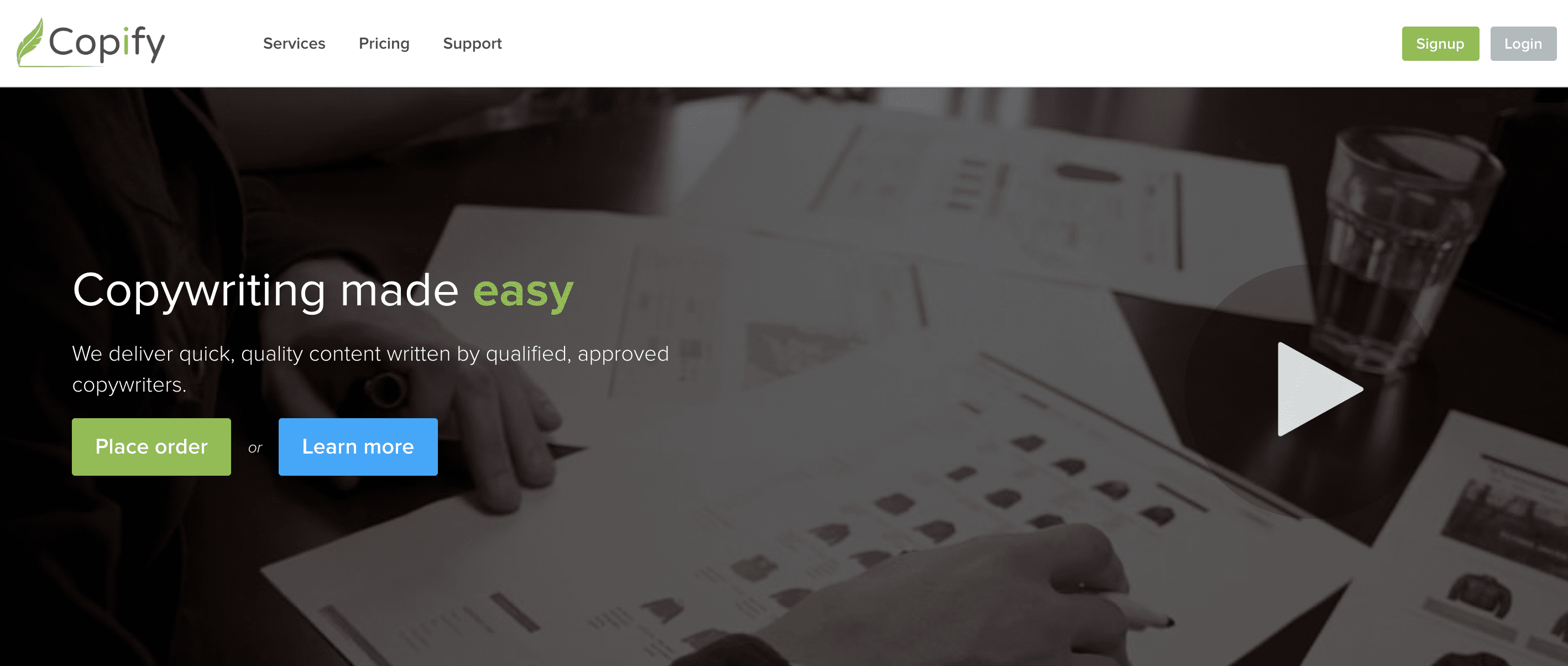 Copify brands itself as a market leader in content creation, and with such a capable team of credible writers, their claims seem pretty well-grounded.
All of Copify's copywriters work remotely across the United States and the United Kingdom, and customers' writing projects are always assigned a 'native' writer, depending on the specific geography of either your business or target audience.
When it comes to the type of content Copify offers, there are plenty of bases covered, including: article writing, blog posts, press releases, product reviews, e-commerce content and SEO copywriting.
Because of the vast freelance network of writers that Copify's capable of tapping into, you could have a dedicated worker committing themselves to your order within minutes, and the company promises that 'most' of their orders are completed within 48 hours of being submitted.
This content-on-demand attitude has made Copify a market leader for businesses that are looking to outsource written work whilst straddling tight deadlines.
The best aspect of Copify is most likely its matchmaking algorithms that focus on providing the right copywriter for your project. The website promises that customers 'simply fill in a quick form and we'll do the rest. We identify the most qualified, available copywriter for you.' This enables the customer to save time in reviewing bids and milling around proposals, and orders can be completed in seconds thanks to Copify's dedicated 'brief builder.'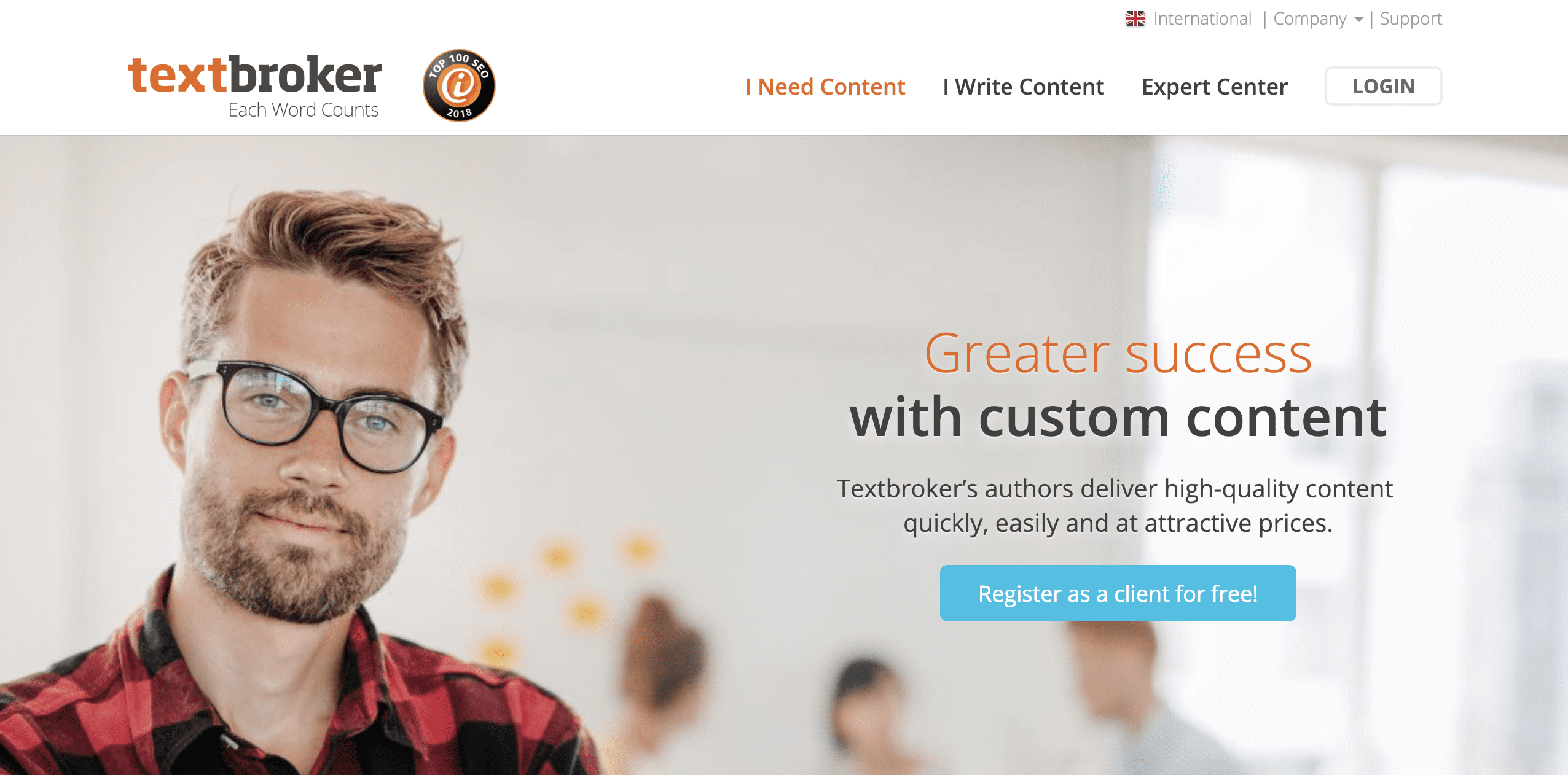 TextBroker promises expertly produced content from an impressively low 1.3 cents per word.
In the interest of providing a seamlessly easy customer experience, TextBroker has implemented a dedicated 'Self Service' portal to help customers find their ideal copywriter. To use Self Service, users create their account, add funds and then select the type of service that they want.
TextBroker features three types of service: OpenOrder, DirectOrder and TeamOrder. OpenOrder enables you to build the brief that you want your content to be tailored towards and specify the quality level and desired price before opening your offer up to available and capable native writers. Whereas Direct Order enables you to pitch to a specific author who you can negotiate a price and turnover time with individually. Finally, TeamOrder allows you to choose a team of hand-picked, expert authors to deal with larger projects.
With clientele ranging from eBay to Staples, TextBroker's pedigree is available for all to see. The control that you have in choosing the type of content you wish to buy is unparalleled, too – thanks to TextBroker's convenient but potentially demoralising 'author level' pricing system. Users can control the quality of the author by choosing between two-stars and five-stars. A two-star author will charge 1.3 cents per word, while a five-star author would cost around 6.5 cents per word.
TextBroker taps into a wide community of freelance authors and is a great way of making money for willing writers in the gig economy. Businesses can benefit from large-scale content being produced at competitive prices quickly through a large network of writers and at a level of quality that they choose.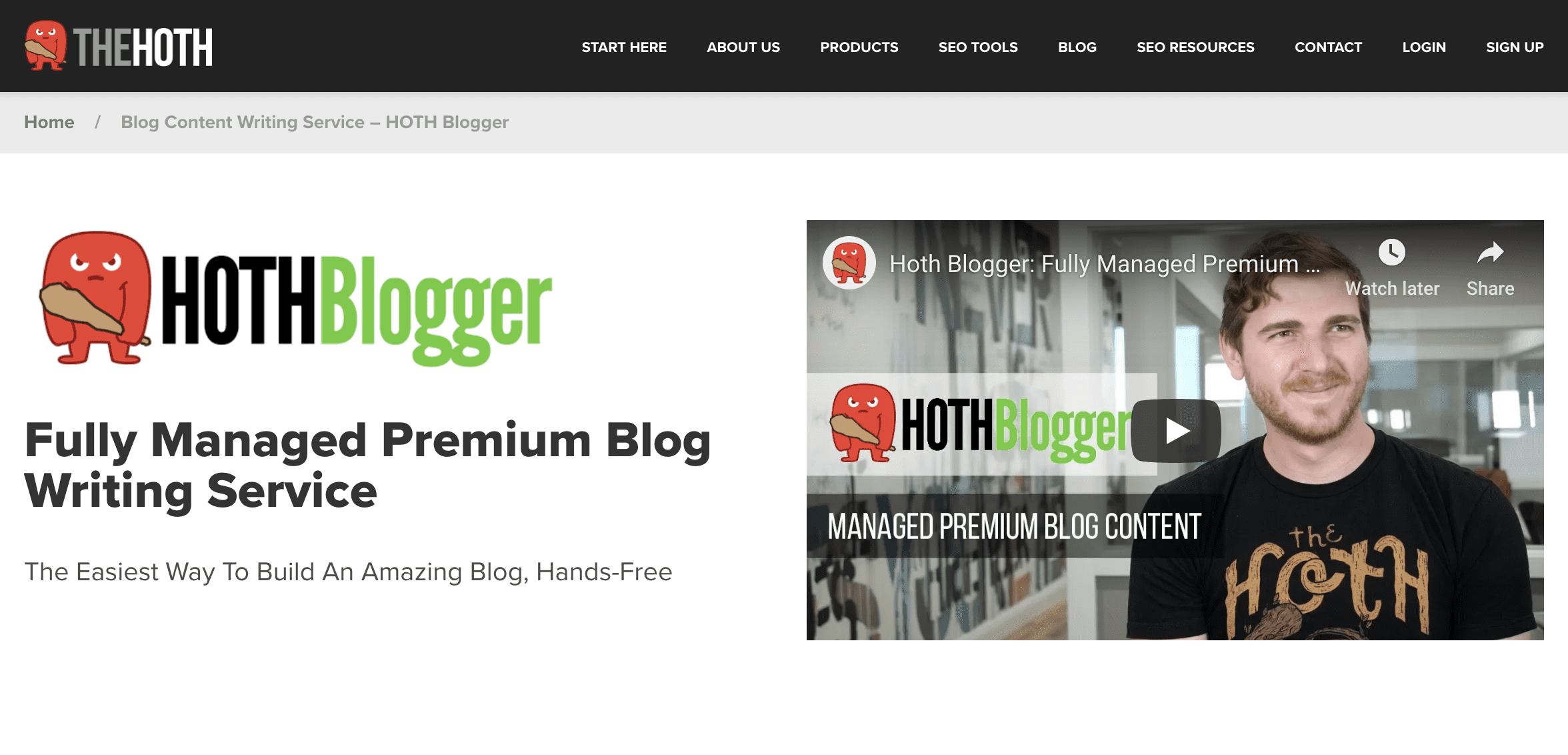 TheHoth is an alluring prospect in the world of quality content production not least because navigating to its website gives you a chance to see the company's big, red, angry club-clad mascot, 'The Hoth Monster' – designed to 'bludgeon you with awesomeness.'
The emergence of The Hoth Monster points to a strong PR campaign, but what of Hoth's performance in content creation? The first thing to address here is the type of content that you're looking for because The Hoth caters for just about every imaginable aspect of SEO. HothBlogger, HothVideo, HothEcommercePD and HothOnPage all promise to provide optimised brands of content that will help your business to climb the search engine charts.
The great thing about TheHoth is how scalable its services are. HothBlogger has an intricate price chart that spells out exactly how much you would expect to pay for 1x 500-word blog posts per month, or 4x 1,000-word blog posts per month or 8x 2,000-word blog posts per month and virtually everything in between.
TheHoth makes the ordering process as easy as possible, with the added options of specifying what your target audience would be and which perspective the content should be written in, which goes some way into ensuring that the final product will be crafted to perfection.
Having been recognised as one of America's fastest-growing private companies, and with the added promise of TheHoth's team of writers being capable of producing content for a diverse range of industries, the future looks bright for the fledgeling endeavour – and all of their clientele too, for that matter.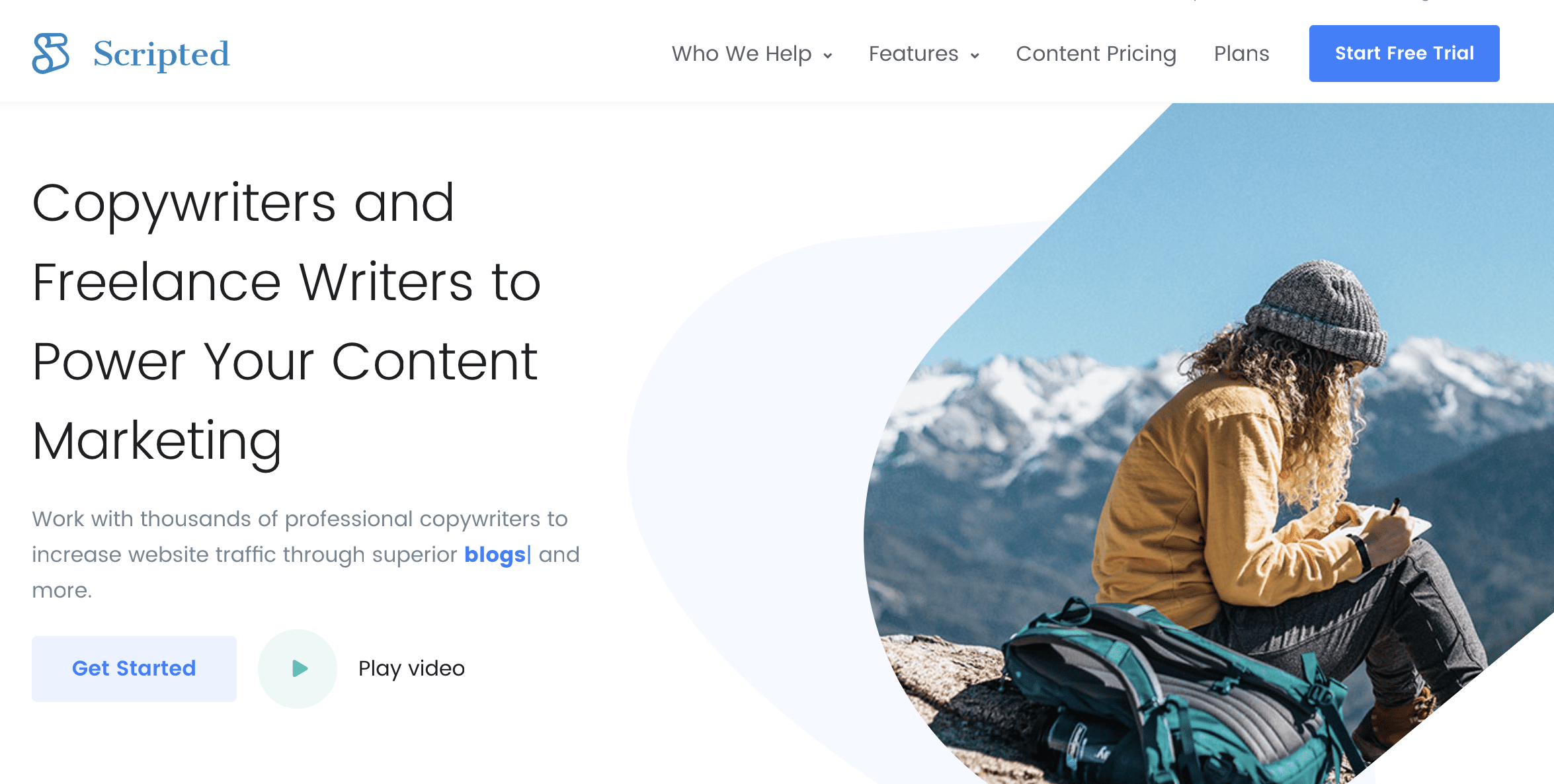 The level of customer care offered by Scripted gives just about any member on this list a run for their money. Capable of crafting effective blog posts, social media content, newsletters and website copy, Scripted uses a series of intuitive tools and technology to ensure that customers are matched with the perfect writer for their needs.
By using SmartMatch, users are capable of submitting a small brief on the type of content that they require before the tool takes control and matches them with the ideal writer for their needs. And given that Scripted boasts a large network of freelance writers on-hand to deal with your requests, it won't take long before you find the ideal content creator for you.
Another heartening quirk of Scripted is its policy of only charging clients for the content that they love. If you believe that the finished article isn't quite up to scratch, you can 'reject' it without paying a penny. Though the website claims that Scripted writers enjoy an acceptance rate of over 95%.
An exciting new feature from Scripted comes in the form of 'Cruise Control', a service that takes all the stress out of SEO by enabling Scripted to pick up the slack. It's through Cruise Control that users can have their entire content marketing strategies, content ideation and creation, account management and analytics covered by Scripted – all for prices starting at $1,499 per month.
Scripted certainly represents the pinnacle of convenience when it comes to content providers, and its Cruise Control service promises to save your business plenty of working hours in formulating content strategies – even if the costs are somewhat higher than its competitors.