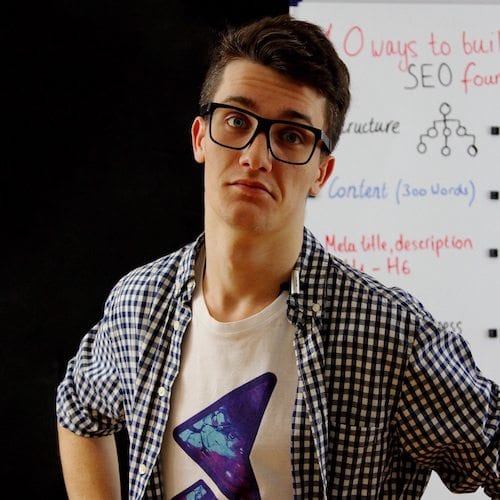 Dmytro Spilka
Auditing is an e-commerce lifeblood. You need to constantly keep on top of how your e-commerce business is faring, and website audits play a big part in that. Without auditing, you might lose out on key sales opportunities, or miss important technical issues. If customers don't like what they find, they won't buy from you – you need to prioritise keeping them happy. Here are some e-commerce auditing tips to help you stay on top of your site performance and sales.
Content strategy
Content is central to healthy online sales. It helps engage and inspire customers and is a fundamental tenet of modern SEO. You need to have a good content strategy to remain competitive.
Is your blog providing enough content variety? Make note of all the themes and topics you've covered in the last year. Repetitive or uninspiring content isn't going to take you very far with customers (or search engines). It's important to think about the real issues that preoccupy your customers, and create content around them, rather than blindly following internal sales calendar. Here are some tips for great blogging for 2017.
Having said that, seasonal selling helps you align your content with your audience. Has seasonality been factored into the blog's editorial calendar? Do the landing pages speak to people's current concerns? Keep content fresh and updated.
Are the store's overall value propositions clear enough? Are the headlines delivering key messages effectively? Think about how you are using language to sell.
Product organisation
The biggest part of any e-commerce audit will be evaluating how customers get around the site, and whether they can easily find the products they need.
Product categories and menus play an integral part in customer experience. People make very rapid judgement calls on where they need to go, and you can't afford to have a complex structure. Are all the categories optimised with good category descriptions
Look at the site's frontend, backend and analytics to see how people navigate through the site. Make sure that the search function is easy to find and that it works well. Analyse on-site searches – what can you learn?
Don't listen to your own logic – you need to rely on your customers' logic. Usability tests are a great way to get you out of your headspace and confront your site anew.
Usability & speed
How your site behaves when confronted with web traffic is important. A fast website will help with conversions, user experience and SEO.
Speed is your lifeline. Test your site's speed over a prolonged period of time and investigate any speed issues. Invest in quality web hosting and implement all the speed best practices on your site. Make sure images are compressed, CSS is minified, and redirects kept up-to-date. Keep an eye on your speed; it's something that may take a while to fix, and chronic speed issues may be caused by backend problems.
Have you got a plan for traffic spikes? Just recently, Lush experienced a two-day website crash during the Boxing Day sales, leaving loads of customers out in the cold. Make sure you have a plan for unexpected web traffic.
Consistent copy
Quality copy helps build trust and is at the core of a positive brand reputation.
Product copy can easily get dumped on junior writers, or passed into third-party hands. Look for any signs of repeated or bland copy. Customers read product pages, and in order to convert, product pages need to be informative and engaging. Invest time and money into writing great product pages.
Don't forget to dot your i's and cross your t's – you need to make sure that you include 'boring' pages like terms & conditions and a delivery policy on your website.
Personality can be injected in small increments. You don't need to adopt a fully blown 'Innocent copywriting voice', but steer clear of bland pronouncements about quality and solutions. Focus on real value and real words instead.
Low quality and a generic copy will make your site bland and impersonal. Especially if your products aren't all that unique – try to make sure that your copy is!
Imagery
E-commerce landing pages often hinge on great imagery. Step away from that stock photo of that woman with an unnaturally frozen smile…
Invest in original product images that will inspire customers to imagine their lives with your products. Think about who your customers are – don't alienate them with overblown images. You want imagery that is aspirational, but attainable.
Make sure all images are optimised with appropriate image alt tags. Most CMSs allow you to quickly and easily update image data – it's definitely worth doing.
Try to show products from different angles – size often has to be visual to be understood. Customers who don't know what they are getting can easily become unhappy customers.
Customer journey
Customer studies and surveys give you an incredible insight into how customers are using your site, but you should also delve deep into your website's analytics. Don't neglect what's right in front of you.
Ensure that you have a user-friendly journey that guides the customer throughout the site, leading to a sale. Make sure that your calls to action are compelling and straightforward. Is 'buy now' really the best you can do?
Use your customer service team insights to bolster your audit. Do customers call in with any issues?
Delve deep into your site's analytics to find out which pages are converting (and why). Analyse data holistically, looking at everything – from price to copy.
No audit would be complete without a proper understanding of which products are selling (and why). Analyse the sales strategies deployed and split test pricing if you have to. Make sure you revisit your profit margins frequently.
Customer service – what provisions have been made for the customer with questions? Are FAQs accessible? Is there a live chat functionality? Are the phone number and terms and conditions prominent?
Go the extra mile
When planning for the future, be ambitious about what you want to achieve next. An audit is a step in the right direction – use it as an opportunity to stay one step ahead of your competition.
Don't forget to think beyond the online world to logistics, data management and shipping. Can you save on delivery costs? How is your staffing being managed? Take the time to do a full audit of your operations.
Think ahead about your five-year business plan – what is going to help you achieve your goals? How will you get there?
Feeling confident about your next e-commerce audit? What's the most useful e-commerce advice you've heard recently?
---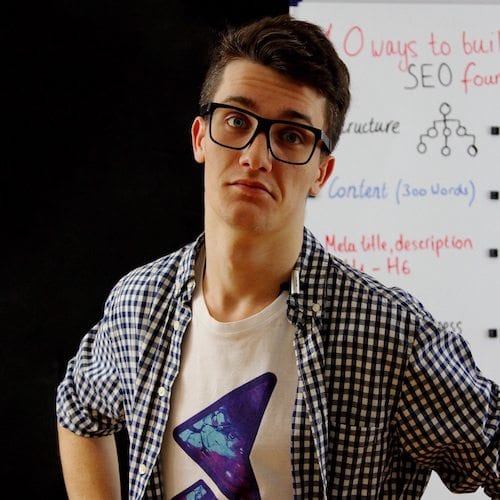 Dmytro Spilka
Head Wizard
Get free online marketing and blogging insights
Unsubscribe at any time