Website Design & Development
Looking to build a website, blog or perhaps an eCommerce store? We design, develop and maintain beautiful, responsive and search friendly websites.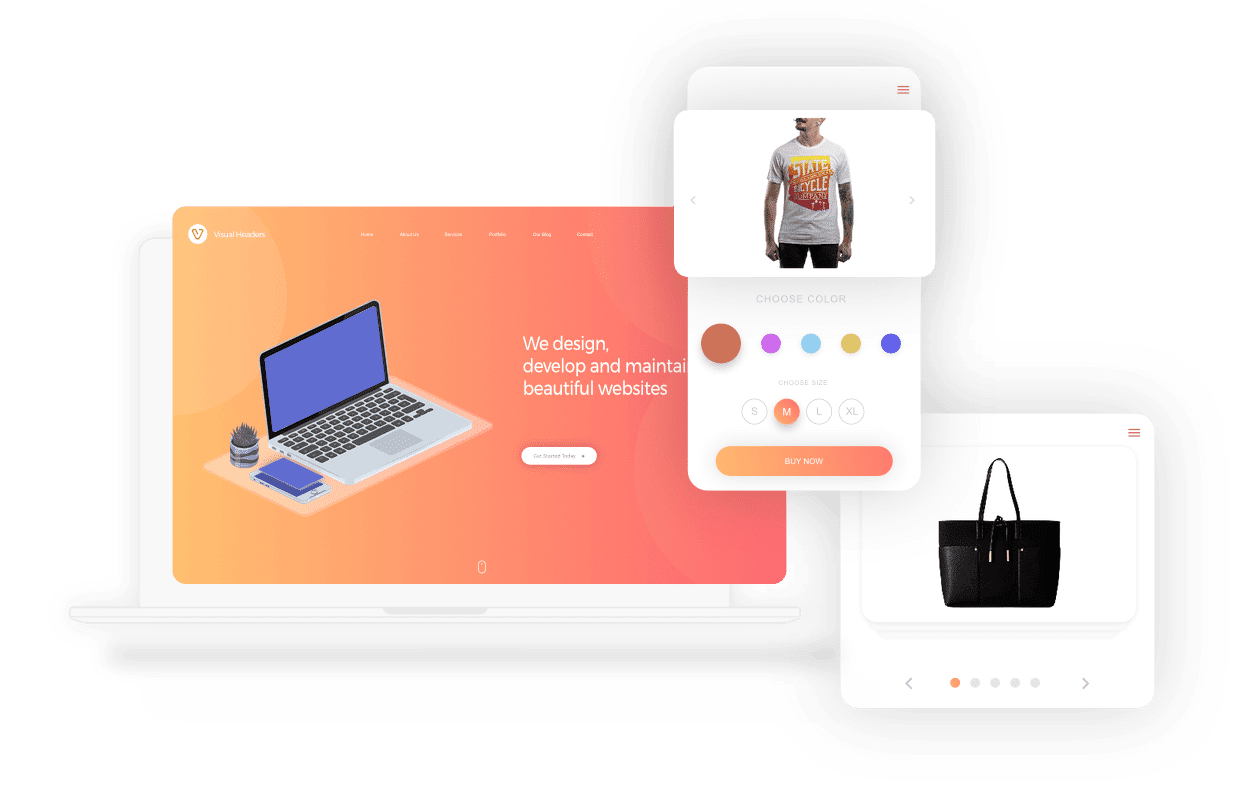 DESIGN & FUNCTIONALITY
We take great pride in understanding the unique needs of our clients when it comes to website design and its features. We ensure to take an individual approach that remains true to your brand identity. It's creativity combined with practicality.
SETUP
We do not expect you to know the ins and outs of website development. Hence, we take a load off your mind by taking care of domain name, website hosting and technical setup. You don't have to do anything. Just tell us what you need.
USABILITY & RESPONSIVENESS
Ease-of-use is an integral part of a successful website design. This is why our approach is always user-centric. By default, all websites we build are responsive, fast, secure and user-friendly. We simply look at it from a user perspective.
SEARCH FRIENDLINESS
Not taking search engines into consideration when developing a website is a drastic mistake. At the end of the day, why would you need a website if it can't be found online? Our approach is to always keep search engines in mind.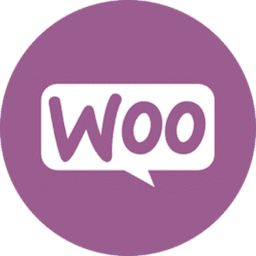 WooCommerce – the number one eCommerce platform for WordPress to build your own online store.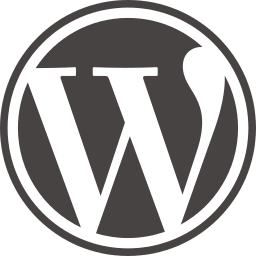 WordPress – the king of CMS (Content Management System) that powers 25% of all websites worldwide.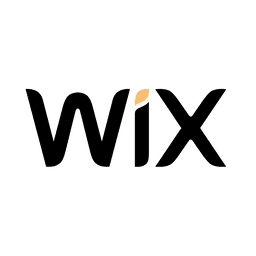 Wix – the easiest and quickest way to launch a new website, blog or online shop.
Wether you're looking for a business website, blog or eCommerce store – we have a solution.
AVERAGE COMPLETION: 15 DAYS | AVERAGE PRICE: £1,400 (plus VAT)
Numerous optional and additional features at your disposal.
Whether you're looking for a simple business website, blog or perhaps an eCommerce powerhouse, we've got you covered.
We offer an additional set of features that can easily turn your site into a highly-functional machine – simply tell us what you need when starting a project.
WHAT ELSE CAN BE INCLUDED
Full setup & configuration of the platform
EXTRAExtra fees apply Domain name and hosting setup
Full mobile, tablet and desktop compatibility
Google Analytics & Search Console integration
EXTRAExtra fees apply Online shop setup and payment processing
Contact forms, Google maps & blog setup
Social media & email marketing integration
Security, caching, speed and performance
EXTRAExtra fees apply Secure Sockets Layer (SSL) integration
EXTRAExtra fees apply Lead generation and social proof
EXTRAExtra fees apply Extensive on-page & technical SEO
& many more features available upon request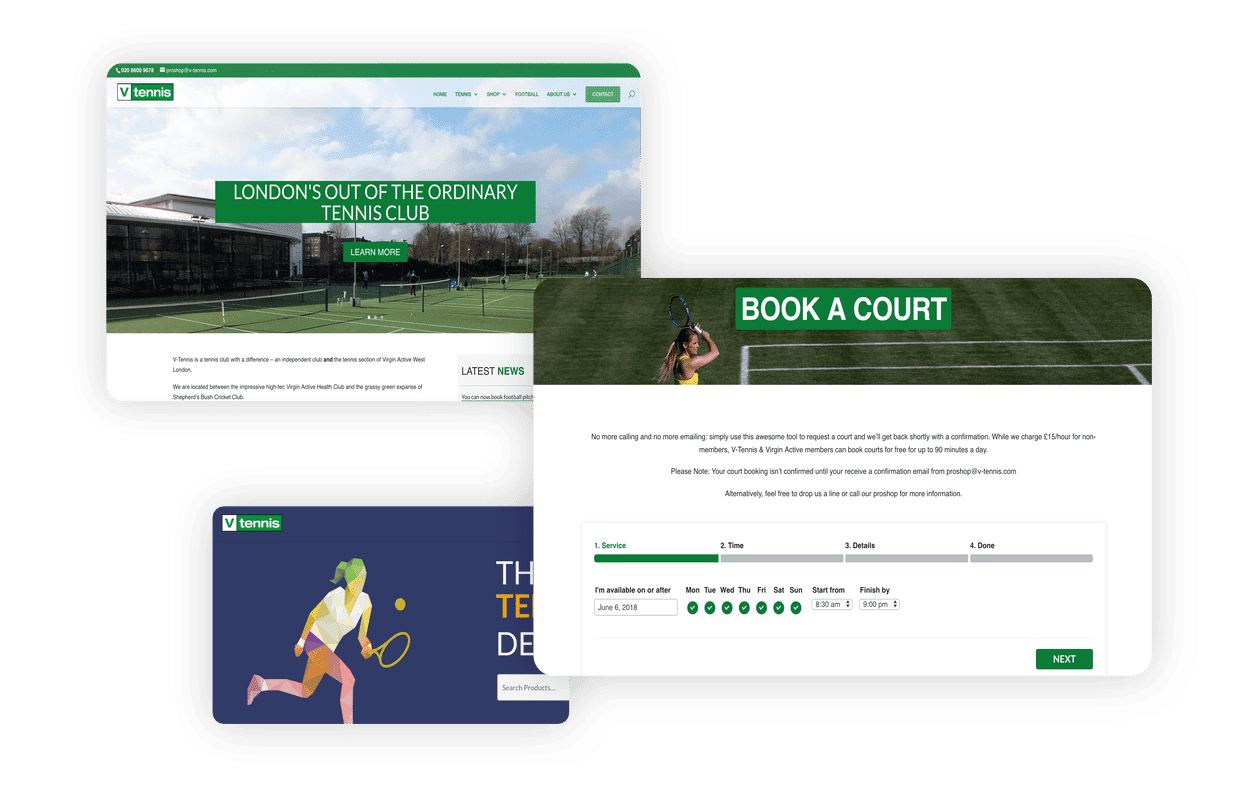 V-Tennis
V-Tennis - an exciting tennis club based in West London Virgin Active. We were contracted to develop a next-level website packed with user-friendly booking systems, payment processing, responsive design, security and speed.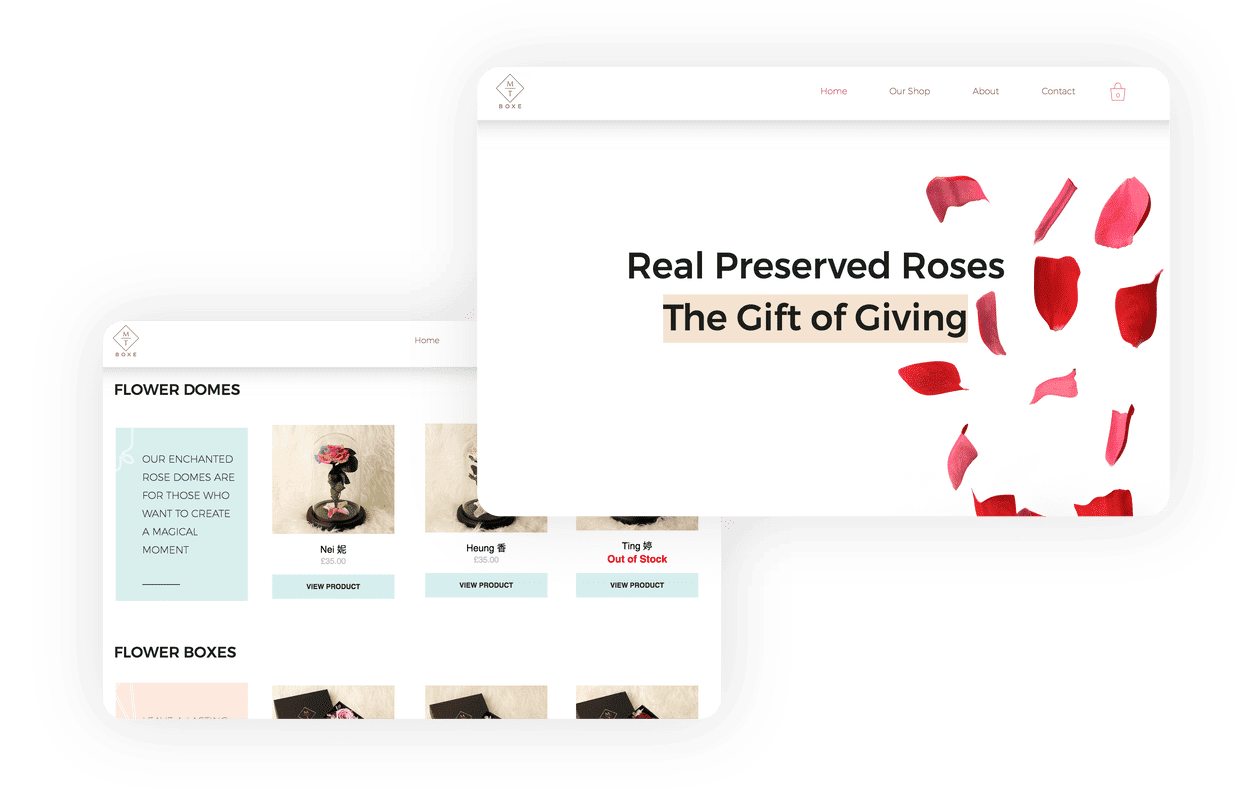 MTBoxe
MTBoxe - a creative approach to selling preserved roses online. MTBoxe is about creating a magical and special moment through gifting. We were asked to develop a simple online shop using Wix as a foundation.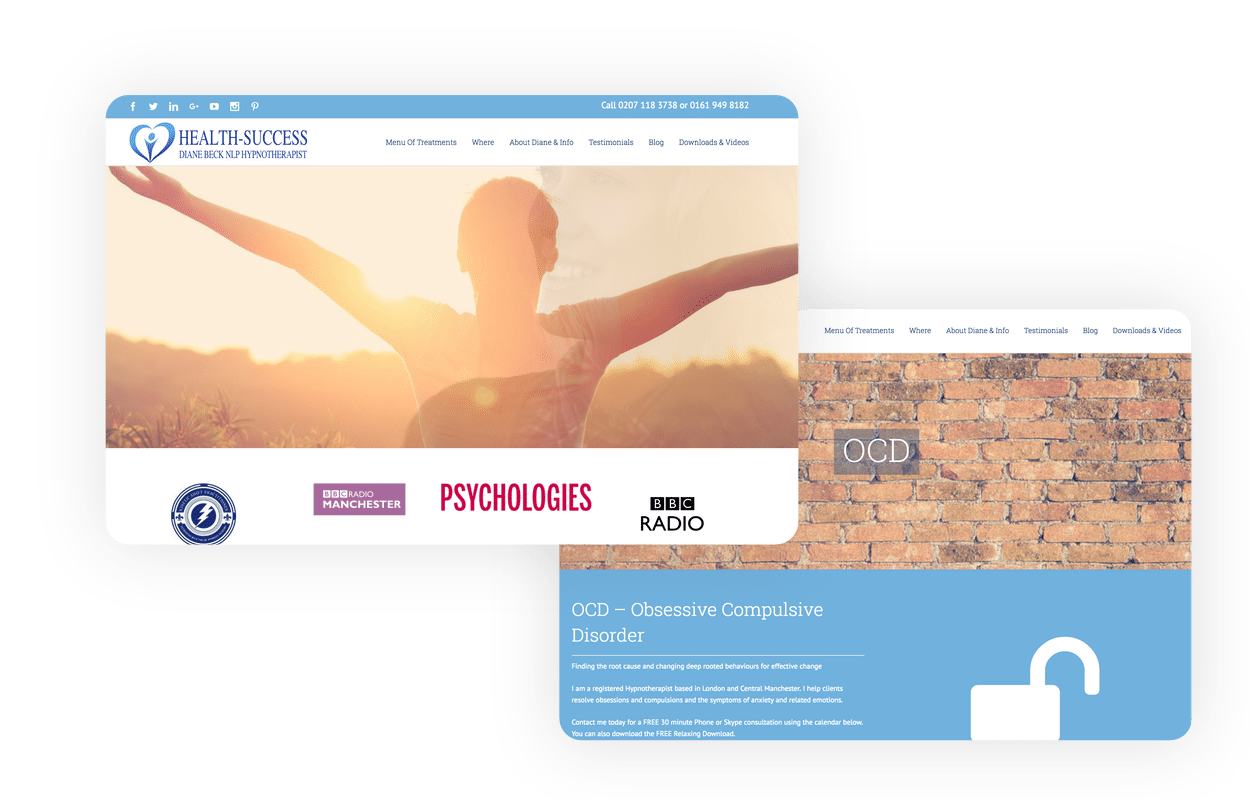 Health Success
We were asked to perform a complete re-development of the website, including logo re-design, change of structure and colour scheme. We've made sure that the site is fully responsive, fast, secure and user-friendly.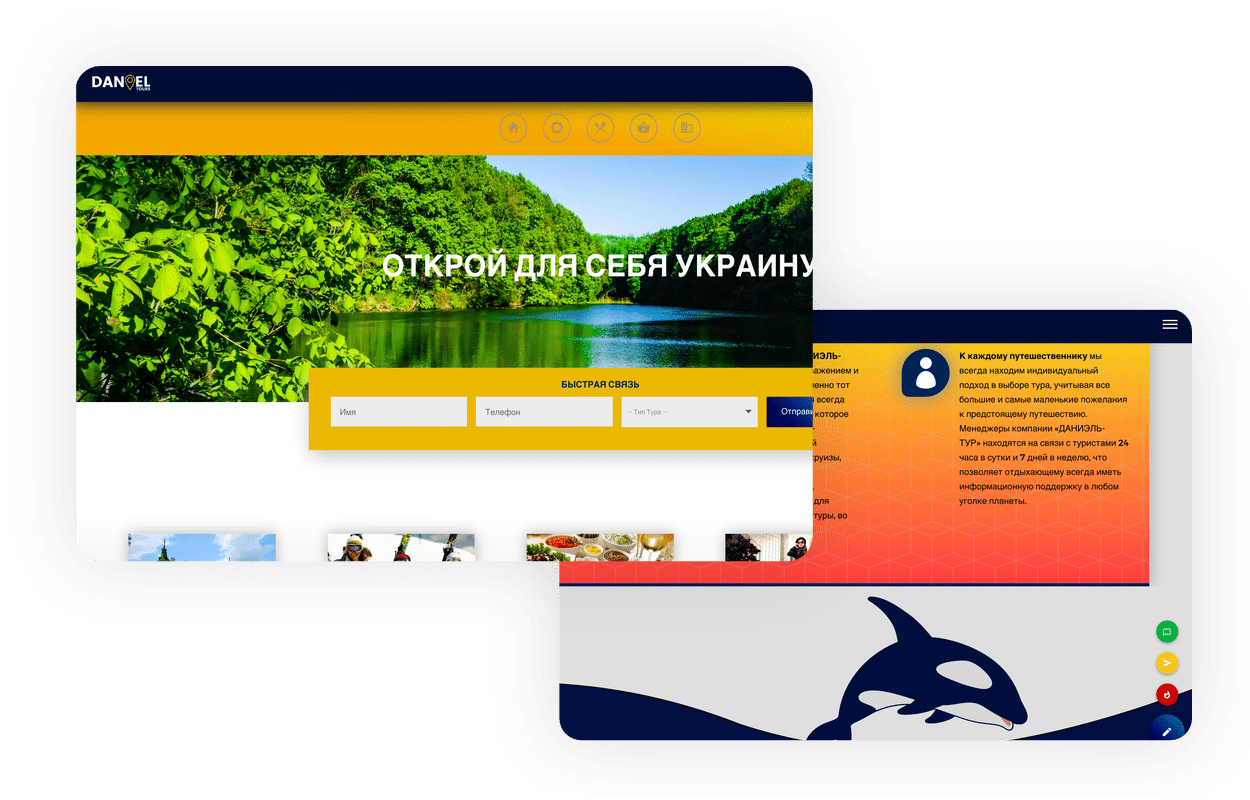 Daniel Tours
Daniel Tours - an exciting travel & tourism agency based in the Ukraine. We were asked to develop a multilingual WordPress website packed with handy features like "hot deals", live chat and instant contact.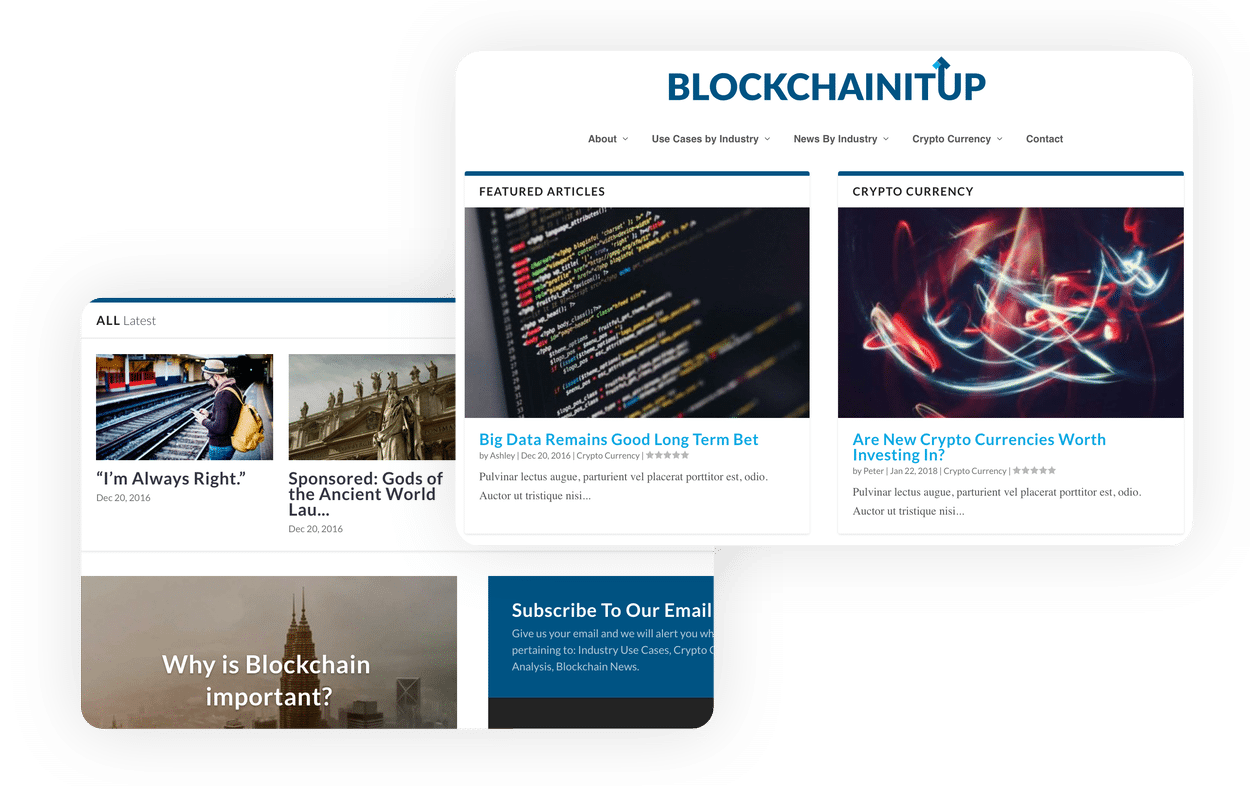 Blockchain It Up
Blockchain It Up is a simple WordPress blog featuring news and tips around cryptocurrencies, blockchain and latest technologies. Convenient carousels, featured posts and tabs make this blog very accessible.
3 simple steps and 5 minutes of your time.
STEP 2
---
Receive your order summary and project confirmation (processed within 2 hours)
STEP 3
The magic begins (we start working on your site)! We'll collaborate and update you on the progress.