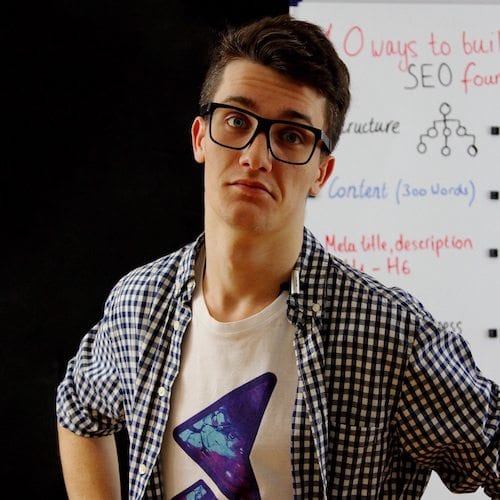 Dmytro Spilka
When we hear of SEO, we're often bombarded with a slew of tips that instruct us to use original and quality content, so you could be forgiven for assuming that repurposing content is just doing the opposite of what Google wants. However, you may be surprised to know that there's no need to class your content as dead just yet, it's simply a case of looking at things in context. Google doesn't want content that isn't original, so that means they do not want text that has been simply copied and pasted from elsewhere, as this offers little benefit to those employing the use of its search engine. However, if you have content that is original, and can be amended to reach a larger demographic, then you're effectively marketing content in the right way.
The way we view content has changed, and it's really more about the value it offers, as opposed to the keywords. Of course, keywords are still important, but it's vital that the content is able to offer something to the reader, viewer or listener. As such, there is no harm in repurposing content if it can help a new demographic of online users.
Of course, it's not all about changing content, but also offering the information in a new guise on different platforms. This can bring a number of benefits to your online marketing endeavours, and as such, remains a vital part of content marketing and SEO.
Prospective Customers May Not Read Articles, But Watch Videos
It's evident that a number of people rely on content for their fix of daily life, whether it's an online review or a piece that offers readers some actionable tips. However, some people just don't care for this type of content and would prefer to watch videos instead, thus the boom behind such platforms like Vimeo and YouTube. However, this doesn't mean your content can't be used; you just need to adapt it to a video. If it's a review, you could include some video footage of the product to increase views, or you could just offer your tips in a spoken-word video. Not only will you be reaching a new demographic, but you can also earn some quality backlinks to your main site.
Best platforms to publish videos to:
People Like Visuals & Infographics
If you're something of a social network junkie, you will have noted that several pictorial-based platforms have quickly gained traction within the online domain, and as such, shouldn't be overlooked when it comes to tailoring your content. Of course, you can't just copy and paste an article as JPEG, but you can turn your current content into an eye-catching infographic. While some editing may be required, the finished product can help you win over some new customers, as well as being share-friendly.
Moreover, if you manage to design a decent infographic, it can easily become the generator of quality backlinks.
Best platforms to publish infographics to:
Podcasts Are More Popular Than You Think
Not everyone will have realised that the podcast community is no longer a niche market. In fact, recent reports show that the world of the podcasting is definitely something that should be explored when it comes to your content marketing efforts.
When looking at podcasts, they can be best seen as an audiobook equivalent of your content. In many instances, you may not even need to amend your content, depending on how long you want your podcast to last for. The sweet spot is generally around 30 to 45 minutes. However, you may find your audience want longer or shorter, depending on the feedback.
The length of your content can also dictate how long your podcast should be. A podcast lasting half an hour can normally require around 4,500 words, but this again can vary. Podcasts should be clear and understandable, so if you're a little nervous yourself, then why not hire someone who can turn your words into immersive podcasts.
Best platforms to publish podcasts to:
Refresh Your Keyword Research
Many may assume that once you've targeted your keywords within a piece of content, it can simply be left to yield the rewards, and in many instances, this can be true. However, it shouldn't be assumed that this will definitely be the case, as the search terms used can change over time. As such, it can't do any harm to ensure that your content is still being searched for. If you find a piece that's not going to win over the audience moving forward, which can often be the case for news-based pieces, then you can simply remove these, should you wish.
However, content that is evergreen can be updated to include the new search terms. It is important that this is done in the right way, as Google will still penalise content that seems more keyword-stuffed than natural.
You can also re-write your existing piece. For example, if you write a piece on '10 Tips for An Effective Content Marketing", you can scale down the content to 3 or 4 tips and publish it on other blogging sites that do not require moderation.
Blogging sites that do not require editorial approval:
Repurpose your content into slide decks & presentations
A good way to bring back life to your existing content is to repurpose it into a handy presentation/slide deck.
You will be astonished to find out that SlideShare (the most popular slide sharing community, owned by LinkedIn) has over 70 million users with over 18 million uploads.
Best platforms to publish slide decks/presentations to:
Use Platforms Designed for Audience Boosts
While it's a platform that should be used solo, sites such as Taboola and Outbrain can bring a number of benefits if carried out in the right way. Platforms such as these look to place your content alongside posts that may have more interaction as yours. As such, you will find that as long as your content is produced in the right way, your content will find a new customer base. However, it's important that you have a strategy when adopting such methods, as you often pay for such a service, so can be costly if not carried out in the right way.
As you can see, there are a number of methods when it comes to repurposing your current content without falling foul of Google's strict regulations, as well as that of other search engines, such as Yahoo and Bing.
To ensure you can monetise and appropriate your content in the right way, you need to carry out some research as to what kind of subject matter is the most successful on the many channels available. It's also worth remembering that what works for one piece of content won't necessarily work for another, so it's important to have a strategy to ensure your content is repurposed and shared in the right way.
---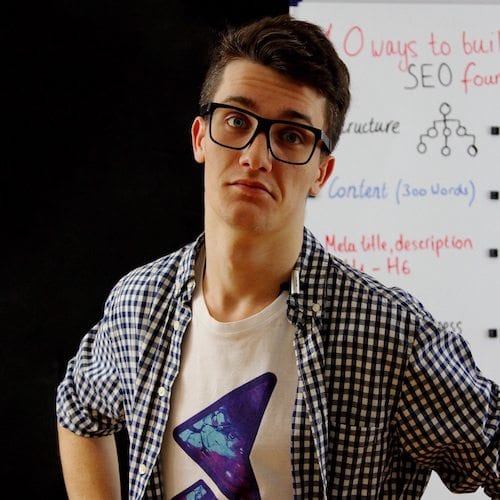 Dmytro Spilka
Head Wizard
Get free online marketing and blogging insights
Unsubscribe at any time