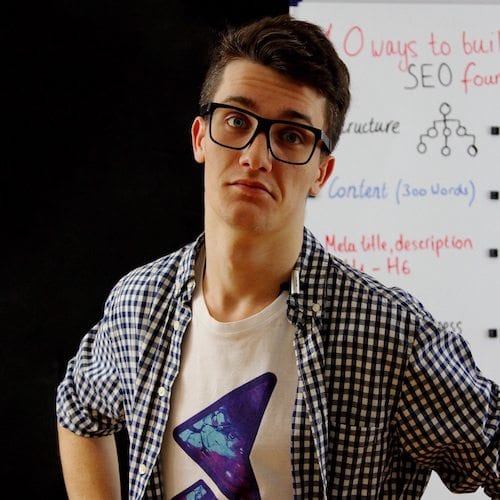 Dmytro Spilka
When it comes to dominating the online world, SEO is one of the most important aspects. As such, it makes sense for a number of professional companies to be set up that can help customers in this regard. However, there are some who may not be fully confident in the way SEO works. Not only does this mean you are not getting true value for money, but your site could be affected in a negative way as a result. In this regard, it makes sense to ensure that you know what to expect from the SEO work being carried out, and how certain SEO strategies will be implemented. The following ten questions can be an ideal starting point for establishing as to whether a certain SEO company or consultant is suitable for you and your business.
How Will My Search Engine Rankings Improve?
Evidently, people employ the use of SEO experts to help improve search engine rankings. More often than not, those using the services of an SEO expert will ask how rankings will be improved, as there are good ways to do this, as well as a number of evil ways.
Most reputable SEO companies and consultants will have a process in place that is tailored as per the marketplace. From here, an SEO expert should be able to advise how your site will be optimised, and what kind of strategies will be implemented.
While the actual ranking of a site is hard to predict, ensuring that the site itself is optimised, along with relevant & useful content will ensure that it will fare much better than it would without the SEO work being carried out.
Can I Speak to Previous Clients?
Another way of ensuring that you're dealing with a reputable SEO specialist is to speak to clients that they have done work for in the past. As well as being able to ensure that the SEO solution being applied will be effective, it also gives you a better idea of what kind of business or individual you're working with, allowing you to make a well-informed decision when it comes to choosing an SEO expert.
Of course, something like NDA (Non-disclosure agreement) can be in place, but asking for at least a testimonial can reveal the real essence of your potential SEO expert.
Do You Follow the Guidelines Set Out by Search Engines?
Any SEO expert worth their salt will be keen not to follow at least these thirteen guidelines set out by Google, as they strictly prohibit a number of unsavoury acts. This includes creating spammy links and trying to trick the algorithms to manipulate search results artificially. As this will create less-than-favourable content for those using Google, you will find that your site may end up with a penalty as a result.
What Tools Do You Use?
In the world of SEO, people often want to avoid blackhat techniques for obvious reasons. However, it's easy to assume that SEO companies that use tools are using underhand techniques, where nothing could be further from the truth.
When asking about tools, you're actually asking about methods that will look to improve your rankings. Such tools can include the following:
Link Analysis Tools

SERP Analysis Tools

Technical SEO Tools

Keyword Research Tools

And a tricky one, content creation tools. If they name at least one, you should avoid the company.
Prior to asking this question, check out the list of most popular tools that most SEOs make use of.
Of course, your site will have its own processes to go through, but you should avoid any company or individual that is looking to create a slew of substandard backlinks. It's better to have two relevant, high-quality backlinks, than 200 spammy & irrelevant ones.
Can You Guarantee My Site Will Be Number One in Search Results?
This is really a trick question, and it should be able to tell you a lot about the potential SEO company you're looking to hire. If an SEO company says that it can guarantee you top rankings, then you should simply turn and walk away. The reason for this is that no-one can guarantee page rankings, simply due to the complex and evolving nature of many search engine algorithms.
How Often Will You Send Me a Report?
If you're paying for a service, then it makes sense that you would want to see the progress. As such, your potential SEO consultant should be able to advise you as to how often you will receive a report, and how this report will be broken down, ensuring that you are able to decipher the information contained within.
What Kind of Payment Structure Do You Have?
There's no set price for SEO, as it can really depend on what you need to be done. As such, many SEO companies offer a number of plans to ensure that you remain within budget. You need to speak to your potential SEO expert to see what payment plans are available, and the guidelines associated with these so you can budget accordingly.
However, you should be prepared to pay at least $1,000/month for a quality SEO service. Anything below that should raise the red flag.
How Will You Be Contacting Me?
Believe it or not, communication can make all the difference between a successful and failed SEO campaign. In this regard, it's worth checking as to how you will be able to contact the SEO company you wish to use, and what hours they can be contacted. This ensures that you can always stay up to date in relation to the work being carried out, and ask any questions as and when they arise.
Do You Deal with Local SEO?
While global domination can be the endgame for some, not everyone requires such a large reach, and may wish to focus on a smaller demographic more local to them. This is especially true for smaller businesses, such as plumbers and restaurants who rely on the local community for a percentage of their business. As such, you would need an SEO expert who is also familiar with local SEO.
Will I Be Notified of Any Changes Being Made?
A website that is being optimised will often have to go through a series of changes, but it's important that you are able to find out about these changes in case it causes any conflict with the rest of the site. For example, will new meta tags be implemented, or will the current ones simply be amended?
It can also be worthwhile checking to see as to whether any fresh content will be created that will utilise your chosen keywords to ensure you reach your targeted demographic.
To Conclude
As you can see, there is a lot to consider when choosing an SEO company, so it's worth ensuring that you ask the right kind of questions to determine as to whether an SEO company is for you or not.
---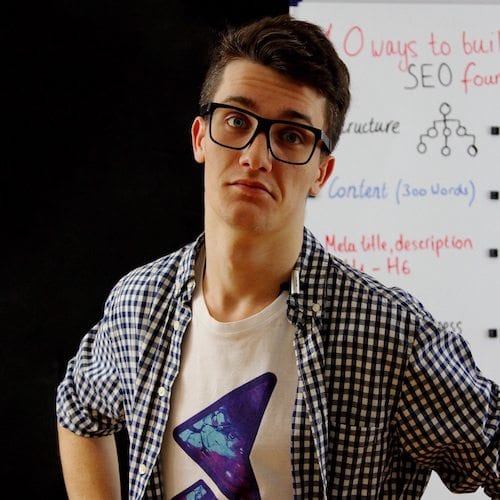 Dmytro Spilka
Head Wizard
Get free online marketing and blogging insights
Unsubscribe at any time