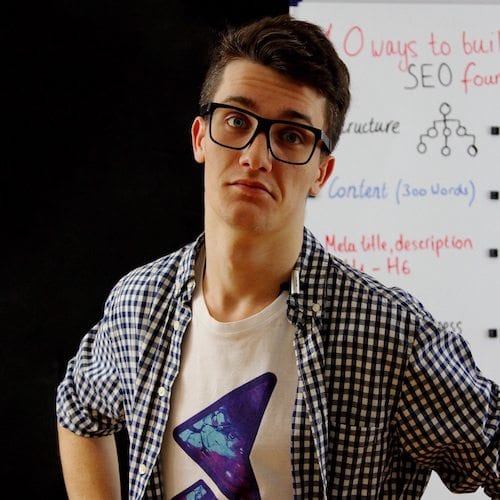 Dmytro Spilka
As the technology gets more advanced than yesterday and entrepreneurs become more knowledgeable in the methods of digital marketing, companies are now in wars for so needed attention.
The primary cause of this massive shift as to how individuals interact, especially in the world of marketing are the smartphones – where social networking apps, push notification, and the daily use of various mobile applications are in the hands of almost 70% of today's adults.
Millennials make up a huge part of such percentage; this is mainly because social media and mobile devices are now becoming crucial factors in this group's buying decisions. In such a mobile-driven world, brands may experience various difficulties if they are not able to weave a strong strategy to stay on top of their game.
Smart marketers know that one of the best methods to stand out and be able to form a long-term relationship with clients is to enhance and leverage the power of loyalty strategy coupled with a technology which people spend most of their time with – their smartphones.
Nowadays, millennials are becoming less interested in bringing over loyalty cards in contrast to their predecessors. Technically, loyalty cards are cumbersome and are easy to lose than the digital wallets introduced by Apple.
Let's Learn From The Food And Beverage Industry
Aside from the fact that an efficient local maps marketing strategy could potentially make your business boom, it's worthwhile noting that more than 50% of millennials would want to take advantage of loyalty programs while utilising their smartphones in coffee shops, restaurants, and bars.
The idea of using mobiles in engaging and retaining customers is ultimately high. One example, McDonald's has been piloting a mobile app that is primarily designed to educate its users about nearby restaurants, promote products and even offer coupons.
They also built an excellent maps marketing strategy where consumers can locate the nearest branch to them. Furthermore, when talking about successful mobile and loyalty program integration, Starbucks can also be a perfect example.
Mainly, Starbucks' mobile app is highly popular with their rewards program. Their app allows users to claim prizes, monitor loyalty points, order or save items and take full advantage of promotions. This strategy enables Starbucks to excel from competitors, exemplifying a "save and get" mindset.
Meanwhile, here are some of the most efficient strategies for a high customer loyalty:
Stay where your customers hang out – if you wish to be a better customer evangelist, you must be able to regularly hang out where your customers spend most of their time with their friends and family. If your audience is on Facebook or Instagram, jump on and engage with them.
Empower and educate customers – As the famous dictum goes, "give a man a fish, and he will eat for a day. Teach a man to fish, and he will eat for a lifetime." Help your customers go the extra mile. If you know IT, then be your client's IT guy. You can lend help in choosing the best mobile plans or let them be informed about any upcoming compliance regulations.
Invest in a self-service channel – Create a FAQ section of the most common queries that your audiences encounter. Make sure to give your clients specific and clear answers explicitly – this is going to save you from answering the same question for 88 times. Further, it may give your customers an excellent and firm response to any of their queries.
Prioritise customer retention – This could be obvious, but we're serious. Be committed to making customer retention at the top of the list of your priorities. Spend as much time building customer loyalty and retaining them as what you did in gaining new customers. With that, you can have a better chance of attracting the world's best advocates with greater retention rate.
Consumers At Every Industry Seeks For Mobile Integration
Are customers demanding businesses to combine loyalty program with mobiles? Yes! You should know that nearly half of consumers would wish to engage with a loyalty program they are subscribed using their smartphone devices.
Know The "Loyalty Drivers" Of Your Customers
Companies should contemplate on the reasons why their customers are loyal. It's maybe because of their promotions and reward system or the layout of their website. But most of the time, consumers tend to be loyal because of what they see and read on the website or forums online.
After all, content is the king.
The Outlook of Mobile Loyalty
As the utilisation of mobile is becoming a crucial aspect of the daily lives of most adults, there is going to be a huge gap that will emerge between those brands that can successfully engage with their clients and those that don't.
This scenario will surely depend on as to whether brands will pay attention to the ever-changing customer expectations and take advantage of the growing mobile platform.
We can no longer deny that mobile engagement is a growing trend that brands who have loyalty programs can start to integrate. The collaboration of allegiance, mobile and social is an ideal combination that could surely help any brand at any industry to excel.
Takeaway
Nowadays, our mobile phones are as dynamic as we are. With all the functions it can give like a medium of communication to clients and organise your schedule, and with the help of a well-planned marketing strategy, it can undoubtedly lead companies to the road of success.
Not to mention that most consumers nowadays – especially millennials – spend almost half of their day on their phones. If companies are wise enough to utilise different social media channels, optimise their website, and create a more user-friendly app, it would be impossible not to attain their primary goal: to be on top of the competition.
---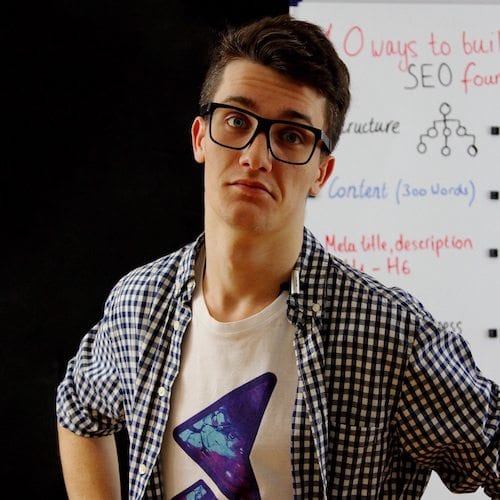 Dmytro Spilka
Head Wizard
Get free online marketing and blogging insights
Unsubscribe at any time