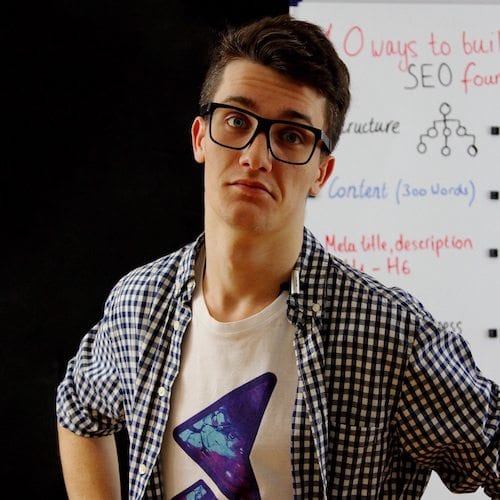 Dmytro Spilka
When done correctly, syndication can be an extremely effective method of developing your brand and your online visibility. So, why should you go down the route of SEO content syndication and how do you do it effectively?
First of all, it's necessary to understand the difference between guest posting and content syndication.
Content Syndication
Syndication refers to the strategy of taking your own website content and allowing one or more other parties to post a copy of the content on their own site. The syndicated content can be an extract from the original or the whole thing.
Guest Posting
Guest posting refers to the creation of content and copy by blog writers for publication on a third party website. Guest posts are only published on 3rd party websites only and not on your own.
Content that is written specifically for your site should be unique, so, if you're using freelancing or outsourcing writing services, always make sure that you see terms that confirm this arrangement before you place your order.
Why syndicate?
The primary reason for syndication is that it exposes your website to another site's audience, thus expanding your reach. No matter where you are in your online business's development, this exposure should be of interest, provided that the audience is relevant to your business sector.
It's important that you only syndicate to sites that are considered to be experts in their field.
Exposure to their audience automatically gives your own site increased kudos and viability, which can only help to enhance and grow your own reputation within your chosen industry.
When should you syndicate?
It's not a good plan to syndicate every single piece of content and copy that you have on your site, as doing so will leave you with nothing unique for your visitors to read when they find your site. So, what content should you syndicate?
As a general rule, the syndicated content must be of interest to your target site's readers.
Therefore, you must ensure that the content you choose for syndication is topically relevant to the destination site's audience. This may mean syndicating some of your best content to a high authority site in order to maximise the opportunity to establish your own reputation as an expert in your field.
When it comes to deciding how much content to syndicate, it's about finding a balance. New eCommerce sites can benefit from syndicating aggressively initially in order to get the brand exposure they will need to establish themselves. This is particularly relevant if the opportunity arises to syndicate to a very high authority site. As you become more established, you can become more selective about syndicating content.
How should you syndicate your content?
As with any part of your marketing plan, before you start syndicating your content, you'll want to have a plan.
Look at your aims for syndicating your blog posts. Are you building brand awareness, driving traffic to a sales page or to an opt-in page for your email list? Knowing your aims can change how you approach your content syndication, affecting the type of content you share and the sites you'd like to syndicate to.
Work out who your target audience is for your business, and therefore which sites will be the most likely ones to reach that audience. You can read an excellent article from Danny Iny on choosing your target market here.
Syndication must fit in with your overall aims for your business and your overall marketing strategy.
It's also worth noting that as your business grows and your marketing strategy changes and develops, so will your aims and reasons for syndicating your content. Setting up at least a quarterly review of your syndication strategy can bring the best results as you are regularly looking at your current position and your future aims, and adjusting your strategies to suit, rather than simply setting up syndication once and then forgetting about it.
You'll also want to look at which expert sites will do you the most good in terms of driving referral traffic, raising awareness of your company and your brand, and bringing in engaged readers and potential buyers of your product or service.
Do it yourself
If you're just starting out, it can be more difficult to get other sites to take your content, but there's nothing stopping you going ahead and publishing your content on other platforms while you wait.
You'll still increase your reach and find new audiences – including potentially some of those leaders in your niche that you'd like to contact – and if you're already producing great content on other sites, you're more likely to be seen as an expert in your niche and someone that the high authority sites will want to syndicate.
Medium, fo instance, has an Alexa rank (at the time of writing using) of 381 in the world, with over 500,000 websites linking in. If you're looking for authority – that's pretty good! While Medium won't necessarily be targeted to your niche, as long as you keyword your article properly and write something amazing with an attention-grabbing headline that people want to read, you will get traffic and attention from posting here. And it's another backlink to your site, which can't hurt.
Large publishers need content and there is a possibility that you could get noticed by one of these publishers and your post syndicated. You may even be asked to contribute to their site regularly. You'll also get some very helpful statistics, telling you not only how many people have read your post, but also how many read right to the end.
LinkedIn's global rank on Alexa is currently 24, and every time you post your content every one of your connections will get a notification that you've published something. Again, you'll reach people on LinkedIn that you might not reach by syndicating elsewhere, and it's another audience for your work.
Trying both of these sites could be the beginning of your content syndication strategy.
What about duplicate content?
Obviously, syndicating content does mean that there will be duplicate posts out there on the web. However, you can still ensure that search engines won't have a problem with this by using one of the following four options.
1. rel=canonical
The most effective method of tackling the duplicated content issue is to place a rel=canonical tag on the page where your article is published, making sure that the tag points back to the original piece of content on your own site. This code informs the search engines that the copy is syndicated and that you published it originally. Links to the syndicated article will then accrue to your original piece of content. Medium has this feature built-in by default.
2. NoIndex
Another option is to ask the syndicating site to NoIndex their copy of your content. This tells the search engines not to include the syndicated copy in their index. Links back to your site from the syndicated article will still pass the "link juice".
3. Direct attribution link
If you can't persuade the publishing site to accept either of the first two options above, make sure that you can obtain a link directly from the syndicated content back to your original post (not to your landing page).
4. Grin and bear it
Sometimes the syndicating site won't implement any of the above options, perhaps only agreeing to link back to your homepage by way of attribution, making it appear that they are the original publisher and meaning that their site will rank for the content, rather than yours.
Although this seems rather unfair, it can make sense to follow this route sometimes, especially when the reputation-building and exposure benefits are great enough for your fledgeling business.
However, this is not a route you would want to go down once you've become more established.
You can use syndicated content, too
While syndicating your own content can have many benefits for your website and your business, using syndicated content from other people can also be highly beneficial, as long as you don't overdo it.
Keep syndicated content to about 10% of your total content on your blog, and you'll be fine.
What can you get out of using other people's content?
Consistently producing content for your blog is not easy unless you adore writing. Using someone else's content gives you a break when you've got writer's block or when you're just too busy to post.
If you share other people's content first, you can build relationships with them, including those high authority sites that you'd love to feature your syndicated content on or even one of your guest blogs. This is a great way to get the attention of leaders in your niche, and finally, land your syndicated posts on their site. And once a relationship is built, who knows where that might lead in the future, from joint ventures to speaking opportunities.
Adding someone else's viewpoint on your site can give your site variety and spark discussion.
You'll be seen as a helpful resource by your readers if you share relevant 'how to' guides, tools and resources from other sites.
You'll gain an insight into what people are looking for and why they do it when they choose syndicated content for their sites.
Content syndication: it works
When executed correctly and thoughtfully, syndication can be an extremely effective way of using SEO content to promote your online business, boost your search engine rankings and use industry experts to increase your credibility as an authority in your field.
Follow the guidelines above to make sure that you get the why, how, and when of SEO content syndication right first time.
---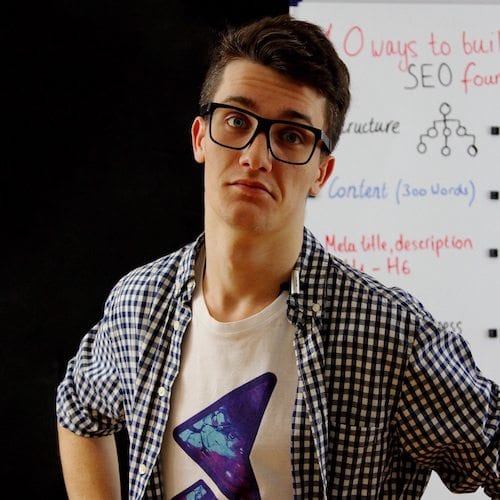 Dmytro Spilka
Head Wizard
Get free online marketing and blogging insights
Unsubscribe at any time