For any good brand to thrive in any line of business, it needs to be able to build and maintain an excellent online presence. This is especially important today as the competition and rivalry between brands are fierce. In comparison to previous years, consumers today are a lot less loyal to brands. The variety and wide availability of similar products offered by different brands and at different prices sway consumers heavily. As the cost of living increases, consumers would rather pay a reduced price for products even if the quality is somewhat compromised.
Due to this shift in consumer behaviour, it is crucial to be able to maintain a substantial online presence for your brand, especially now that reviews and what others have to say about a product or service can have an enormous impact on potential customers. One way to establish and retain a unique online profile is by continually producing content that presents relevant, valuable information that your audience can relate to.
Setting your brand up as a guiding source for your readers to come back to means you will create authority in your selected industry. By exploring topics that others are not talking about, creating guides and lists while sharing relevant up to date news, you are creating effective ways to drive traffic to your website. Content that was written with the interests of your reader in mind will always be popular. This will not only grow your network and reader profile, but also prompt your readers to share your content, spreading brand awareness.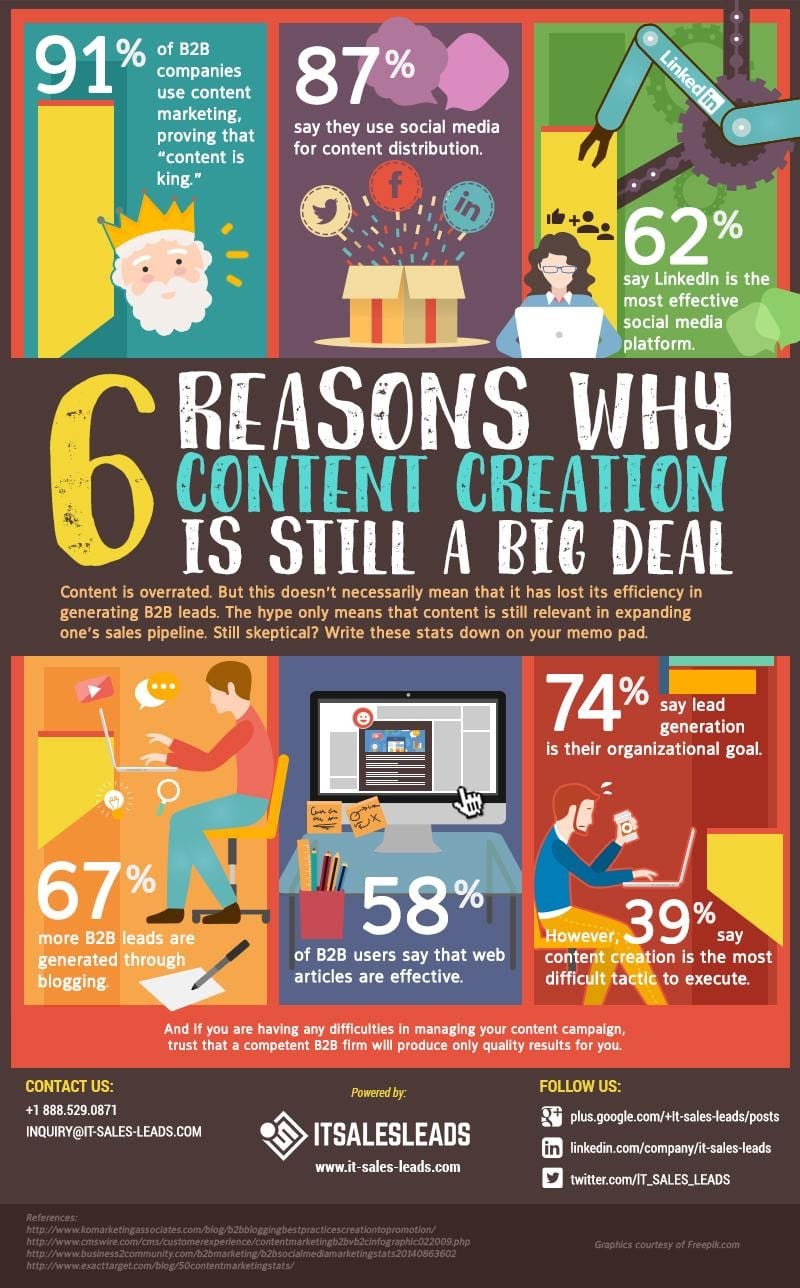 Image Source: It Sales Leads
One of the other great things about content is that search engines love them. When consumers search for topics that are relevant to the material that is on your website, search engine such as Google, will pick up sites with these keywords. This is why content on your site is essential because even if an individual has not searched for your brand directly, they will still be able to find you via the Google results. Search engines can match the keywords with the content on your site. This is one of the reasons why when the material is written; it is vital to include keywords that your readers would search for.
Of course, it's not just the keywords that matter in Google search. That said, choosing your keywords wisely can work wonders for your website.
There are mainly three significant obstacles businesses face when it comes to creating content.
Businesses do not have the time to focus on creating content internally
They do not have the budget to either hire a full-time writer or outsource content creation to a 3rd party
They have the budget unsure of where to hire a quality web copywriter
While you can't do much with the first and second points, there's definitely a way around to solve the third point. 
A content marketplace is where freelancers and businesses offer other businesses the means to get content written for their organisation by professionals. The content is created to your specification and needs with your readers in mind. 
Normally, outsourcing content is more cost-effective than hiring a full-time writer. At the end of the day, you probably won't need a 4,000-word blog post every single day. 
What is web copywriting?
It would be useful to address what is web copywriting and why it would be best to employ those with expertise in the field.
Web copywriting is essentially creating content to use on the web. These can come in many different formats such as blogs posts, social media posts, emails, PPC ads, eCommerce product descriptions, and many more.
Content acts as the first step of engagement for your audience and a place where they can visually see how your brand can provide value to them. For this reason, producing quality content is essential for most online businesses. 
Now that you have a brief description of web copywriting, let's dig into how and where you can hire a web copywriter. 
As mentioned above, there are many different types of online services where you can hire a copywriter.
(Promo alert!) Here at Solvid, we offer our clients exactly that. With a team of in-house copywriters, we provide a wide range of high-quality content, covering everything from blog posts, articles and tutorials to press releases and web copy.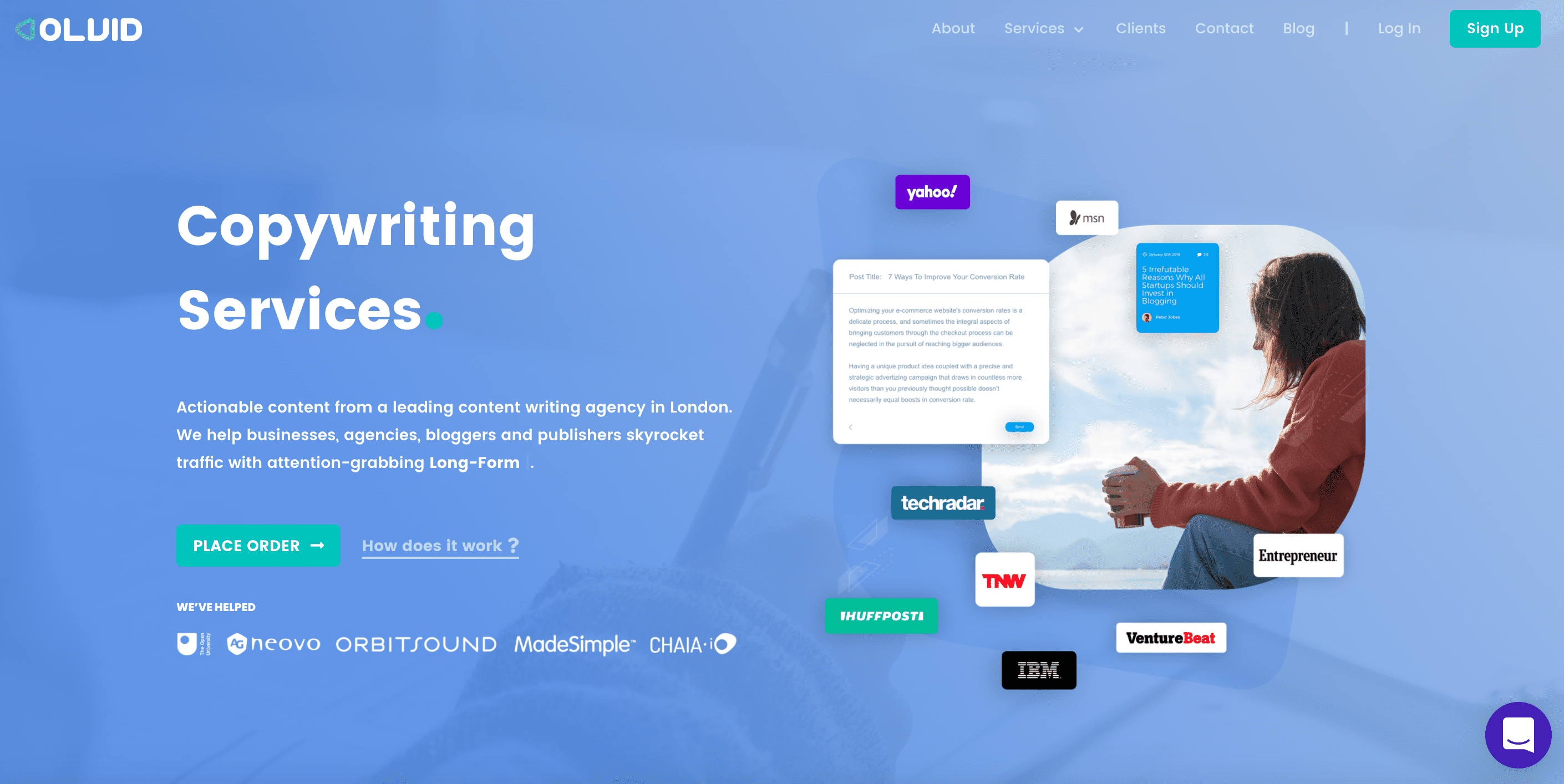 We aim to offer our customers compelling and engaging content that can relate directly to their target audience, creating connections and conversations. We take time to learn and understand your needs, industry and tone of voice to create a unique experience for you and your readers. At Solvid, we offer our clients flexibility and unlimited revisions until you're fully satisfied with the outcome. 
Our content is also written with SEO in mind. At the end of the day, SEO is our specialism. 
Having worked with clients like The Open University, Finteza and Orbitsound, we know how to create content that makes an impact.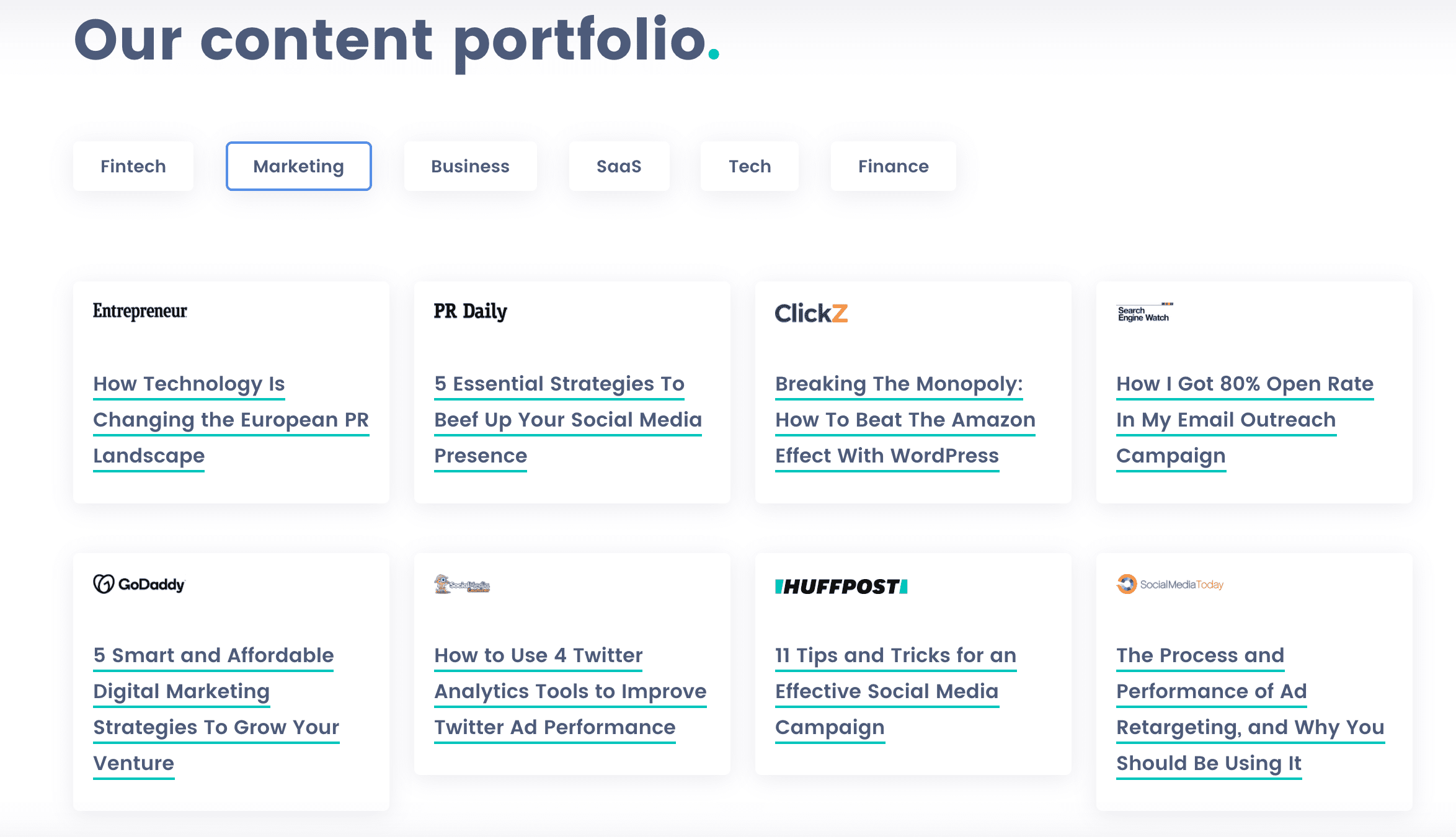 When hiring a copywriter, it's essential to consider what kind of message you want to send to your readers and how would you like to position yourself as a brand.
It is also worthwhile to consider the type of categories you may fall into and the network of individuals within it – thinking about what they find most interesting to read? What would make them engage with your organisation? Based on these few answers, it's vital to get a copywriter who fits in. In most cases, copywriters who specialise in specific fields come with a hefty price tag, which, let's face it, not many organisations have the budget for. Because of this, freelancing platforms like Upwork and PPH can work well.
With a range of talented writers and editors, Upwork gives its clients the flexibility of hiring copywriters for any project size.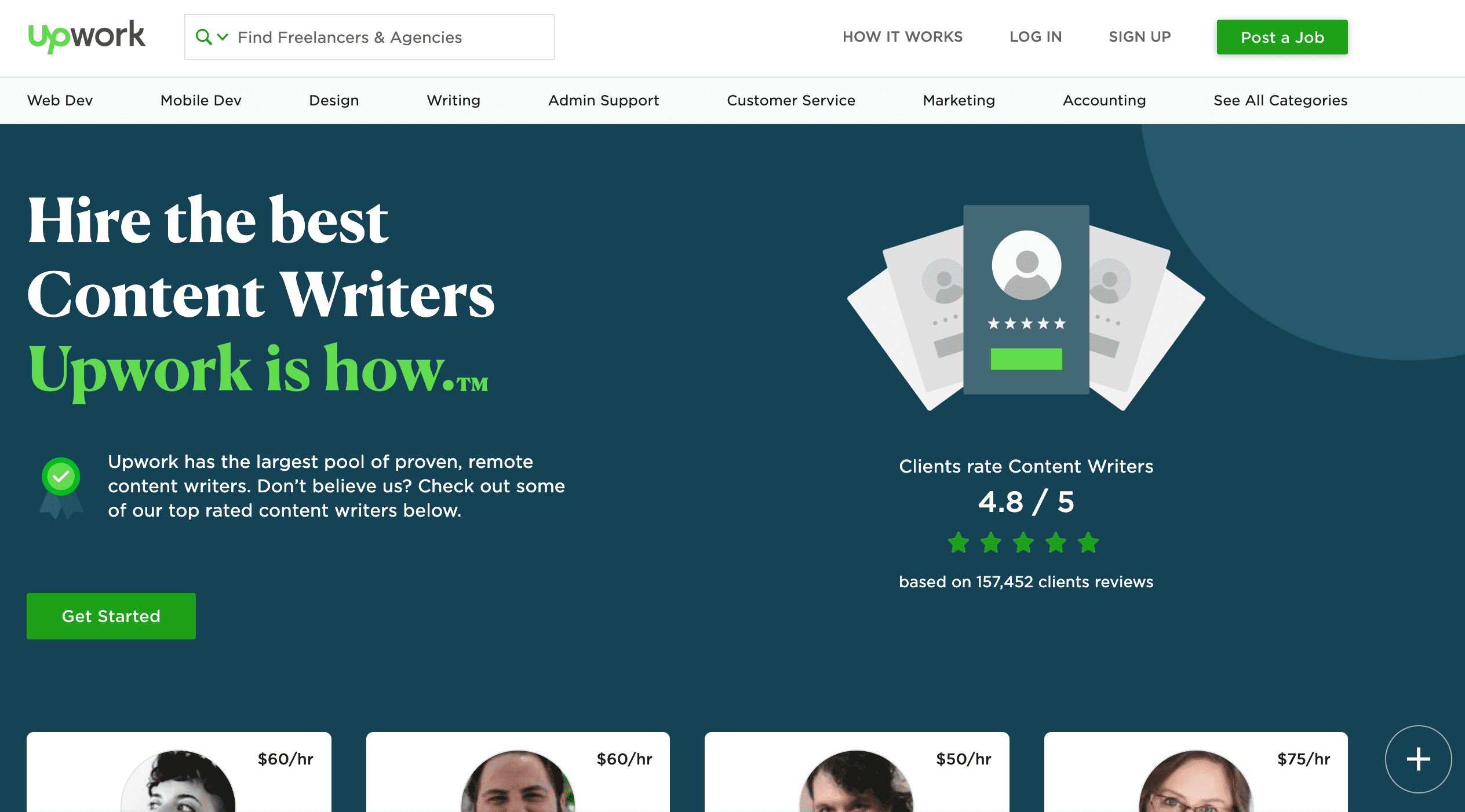 It would have been unfair not to mention some of our competitors. 
So, here're a few more options for you to consider: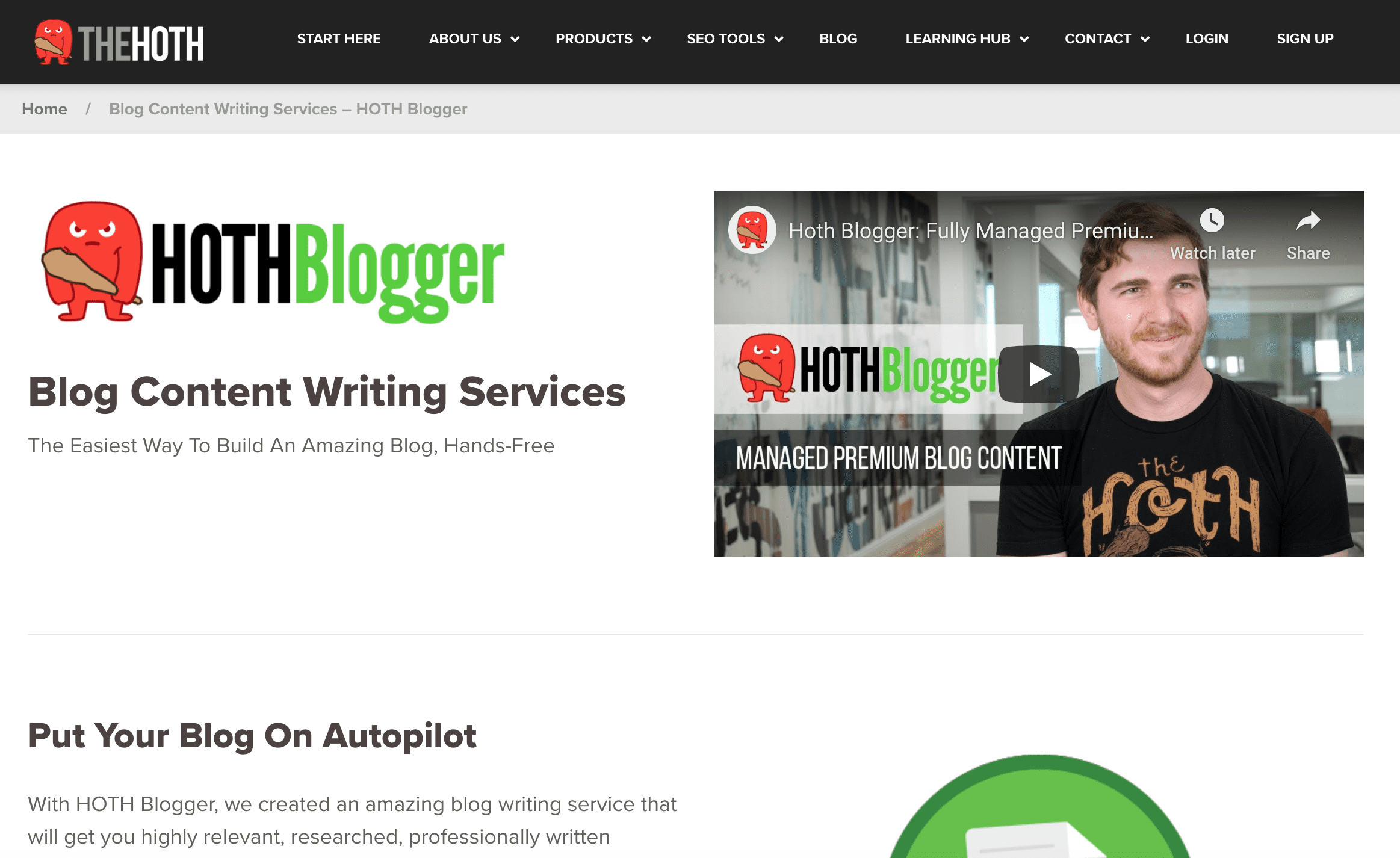 The Hoth offers a wide range of services, such as fully-managed blog writing service, blogger outreach and link building, allowing their clients to create their own strategy with a full suite of SEO products. With a range of different services to choose from, The Hoth also offers its clients an option of fully-managed SEO service.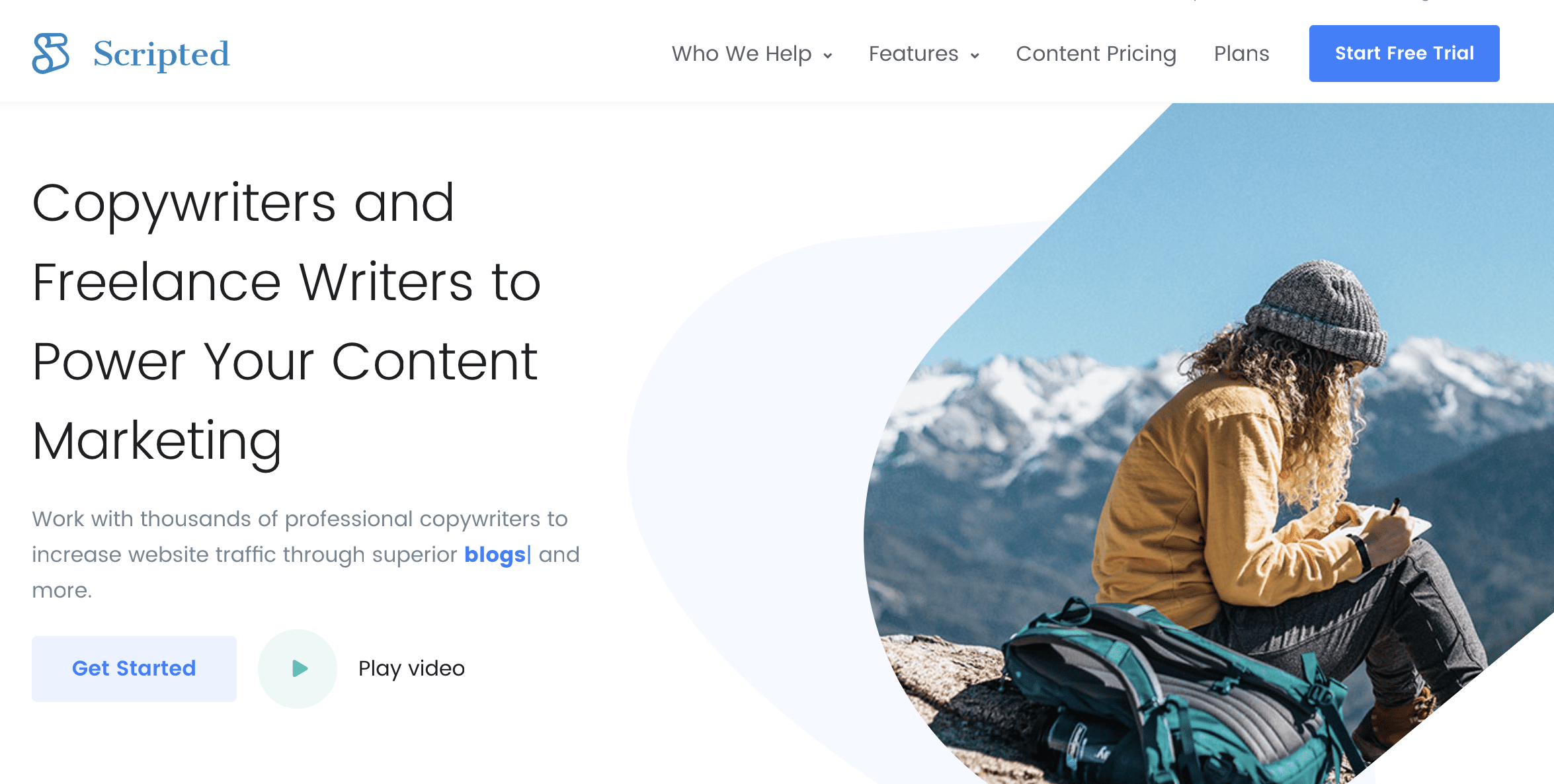 Scripted is a dynamic marketplace with a wide range of copywriters and freelance writers. Their services include web content, video scripts, blog posts, product descriptions, press releases, social media posts, email newsletters as well as custom projects.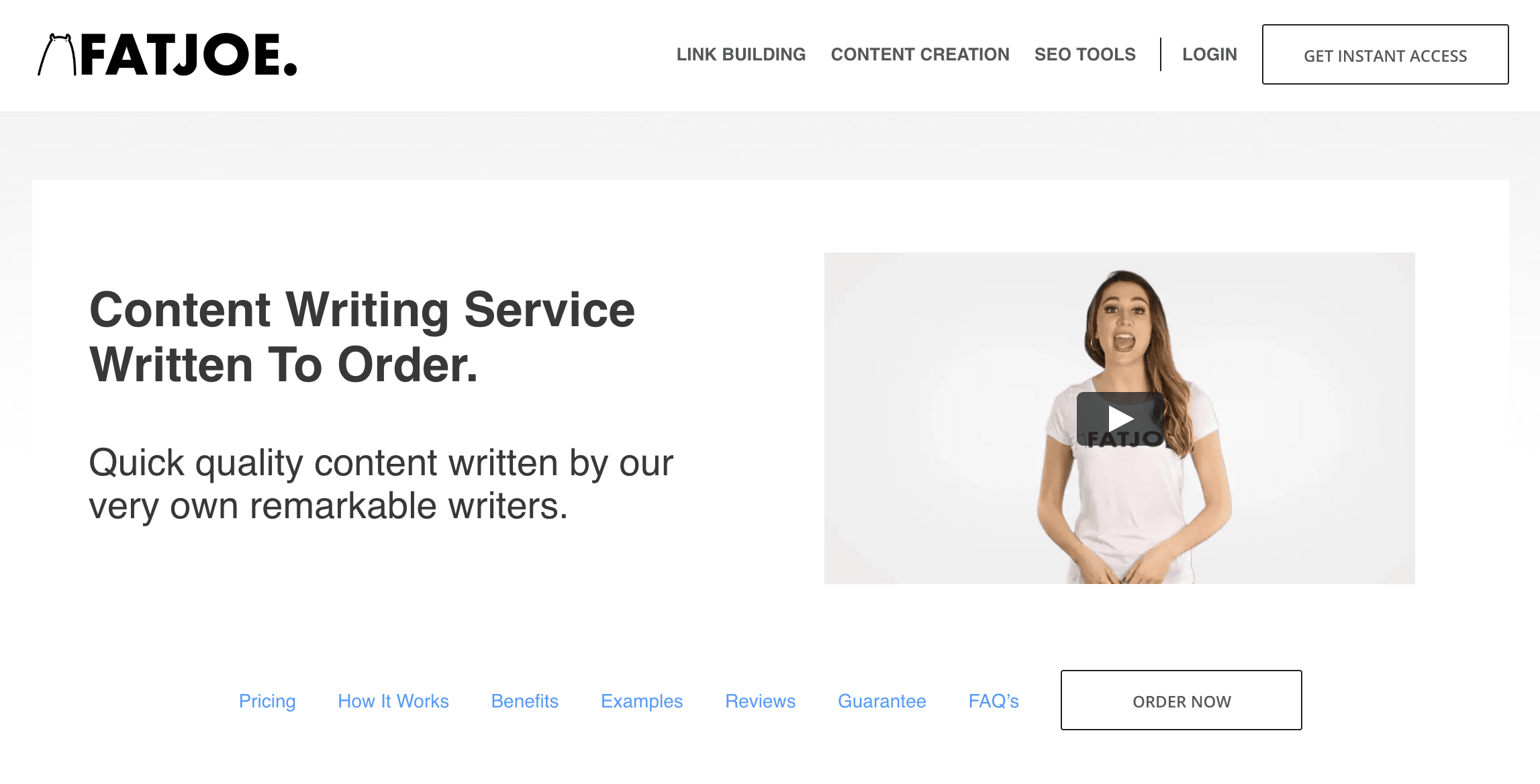 FatJoe specialises in content creation and link building services for SEO Agencies in the UK, US, Australia and other countries. They are currently offering content writing and infographic design services, both of which are used to support SEO and content marketing campaigns. Their pool of UK and US writers offer clients an advantage to choose the writers that are more in touch with the audience they are creating the content for.
These services provide businesses with an option to hire a decent copywriter without a need for hiring an in-house team member. Moreover, it allows companies to hire a copywriter that specialises in a specific niche.