You'll be hard pushed to find just about any business or individual that hasn't engaged in some form of Digital PR before. From companies attempting to gain backlinks from the largest websites in the world to people going viral on Twitter – Digital PR exists all around us, and it's become an essential practice in gaining prominence online. 
But what is Digital PR? At a glance, Digital PR is a marketing strategy that companies rely on to build their presence online. Dedicated agencies regularly work with journalists and influencers from a range of platforms as a means of becoming featured in high-quality content that can be showcased to large audiences across the World Wide Web. Digital PR can extend from backlink-inducing content to social media shares, to more general SEO and everything in between. 
Applications of Digital PR are vast, wide-reaching and often extremely beneficial to businesses of all sizes. So, with this in mind, let's take a deeper dive into the diverse and ever-developing world of Digital PR, and explore how it can improve your website's rankings in the process:
What is Digital PR?
Digital PR is an extremely broad term, so let's get to work on defining it in a more bitesize manner.
Fundamentally, Digital PR revolves around gaining prominence through attaining high-quality backlinks from reputable websites and boosting online customer perceptions of a business through content and interactions on social platforms, reviewing sites or comparison pages etc. 
Multimedia platforms are another growing form of Digital PR, and the use of YouTube and podcasting channels for the purpose of promoting your brand is certainly an effective form of Digital PR that demands attention too. 
The great thing about Digital PR is that it enables businesses to indirectly or directly appeal to customers – helping to either improve their direct experience of a company's pages or encouraging them to leave five-star reviews on Google and Amazon, or enabling them to build a rapport on social media. 
All of these factors pay dividends in boosting your company's exposure on the results pages of Google, and a slick, SEO-enabled Digital PR strategy will invariably help businesses to scale their ambitions, from focussing on building interest locally to catering for nationwide audiences and beyond – Digital PR is a solution that suits businesses of all sizes. 
How does Digital PR work?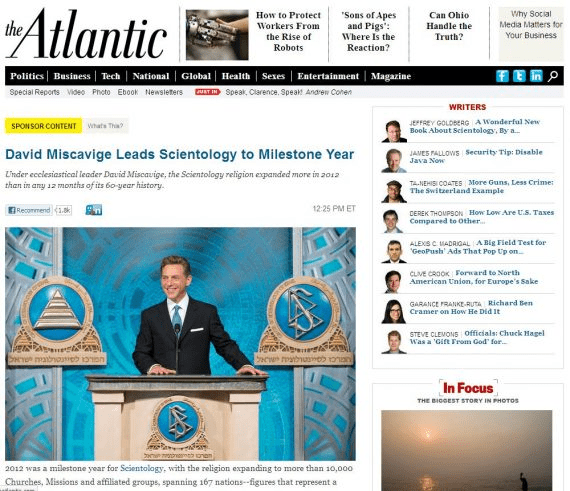 An example of how sponsored content is all around us – whether its status as a marketing post is spelt out or not. Image Source: Outside The Beltway
PR predates the internet for centuries. Good Public Relations typically relates to just about anything that's done to promote the image of a company or organisation. 
Traditionally, a common way of engaging in PR was to create a Press Release that could be sent to targeted newspapers – whether they were national publications or more local. The idea was that you, or an agency writer, would turn a business announcement into a news story that could be published in a positive light in front of a large audience. This was a mutually beneficial practice because businesses get to receive cost-effective publicity while the publications gain free ready-made content.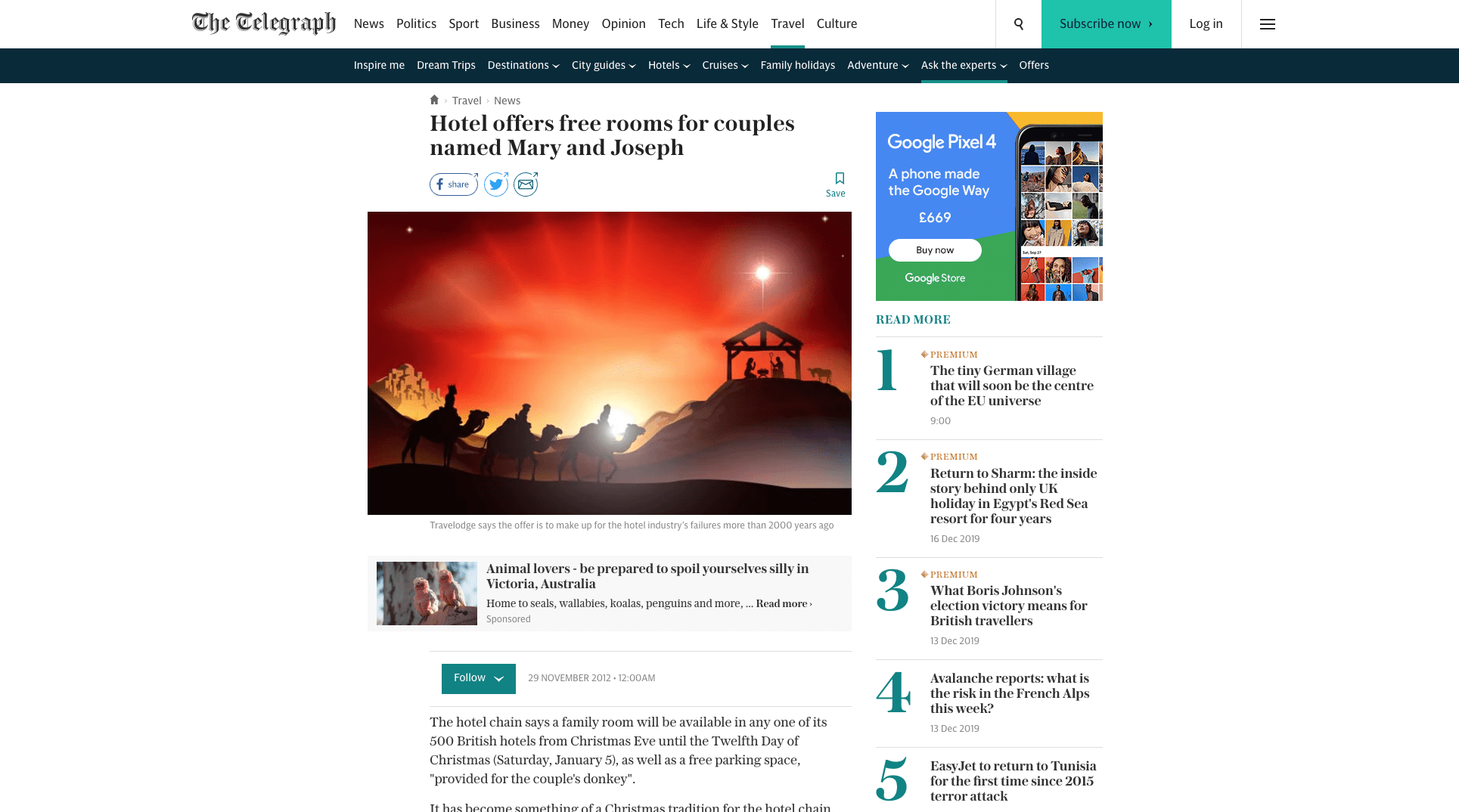 One particularly famous application of PR can be found in the article above. Here, UK hotel chain Travelodge has gained coverage on a national newspaper's website after sending a Press Release to relevant news organisations. The Press Release in question announces that the company is offering free accommodation to couples named Mary and Joseph during the Christmas holidays. This is a great example of cheap publicity, due to the unlikeliness of the offer being taken up by readers and the appeal of such an unconventional story. 
Modern PR in the digital age, however, has evolved to become more discreet for many companies. Today, backlinks reign supreme – meaning that content must be created in a way that can enable a backlink to the relevant company. 
Backlinks offer readers the chance to learn more about specific companies, and it generally means that articles no longer need to be overtly promotional – paving the way for more feature-based content that subtly mentions a specific client as if their website was a natural inclusion. 
While this approach can be misleading, it means that content marketers and Digital PR agencies alike can create more engaging, less spammy articles. Backlink building Digital PR is a driving force behind the high volume of 'listicle' content that we see across the web. 
Digital PR is designed to tap into the vast audiences using the World Wide Web. This means that many PR efforts are set up with the aim of positioning content under the noses of the right demographics. This means that it's considered essential that businesses invest their time in creating active social media networks that can directly interact with customers and audiences as well as catering to the billions of users who prefer to digest content in more video and audio-based formats. 
The ultimate aim of Digital PR is to boost a business' online presence in a positive way. While this may seem similar to traditional approaches, a Digital PR campaign's success can be quantified by how Google views the business in question. If a campaign creates more engagement, with volumes of visitors accessing the right pages and staying on them for a prolonged amount of time, then great. This can lead to more conversions and purchases being made on-site. However, it carries more significance over how search engines value your pages. More traffic means that Google will realise that a specific web page holds more valuable to users, and the search engine will reposition its content to feature towards the top of its results pages. 
Positive mentions within the content are essential in boosting traffic, but SEO keywording and tactically placed on-page metadata can pay dividends in helping Google to attribute more value to a website too. 
Digital vs Traditional PR
Traditional forms of PR tended to involve heavy levels of networking to win over the trust of journalists and their editors. As we've already touched on, PR in the last century was extremely focused on print media as well as TV and radio to a lesser extent.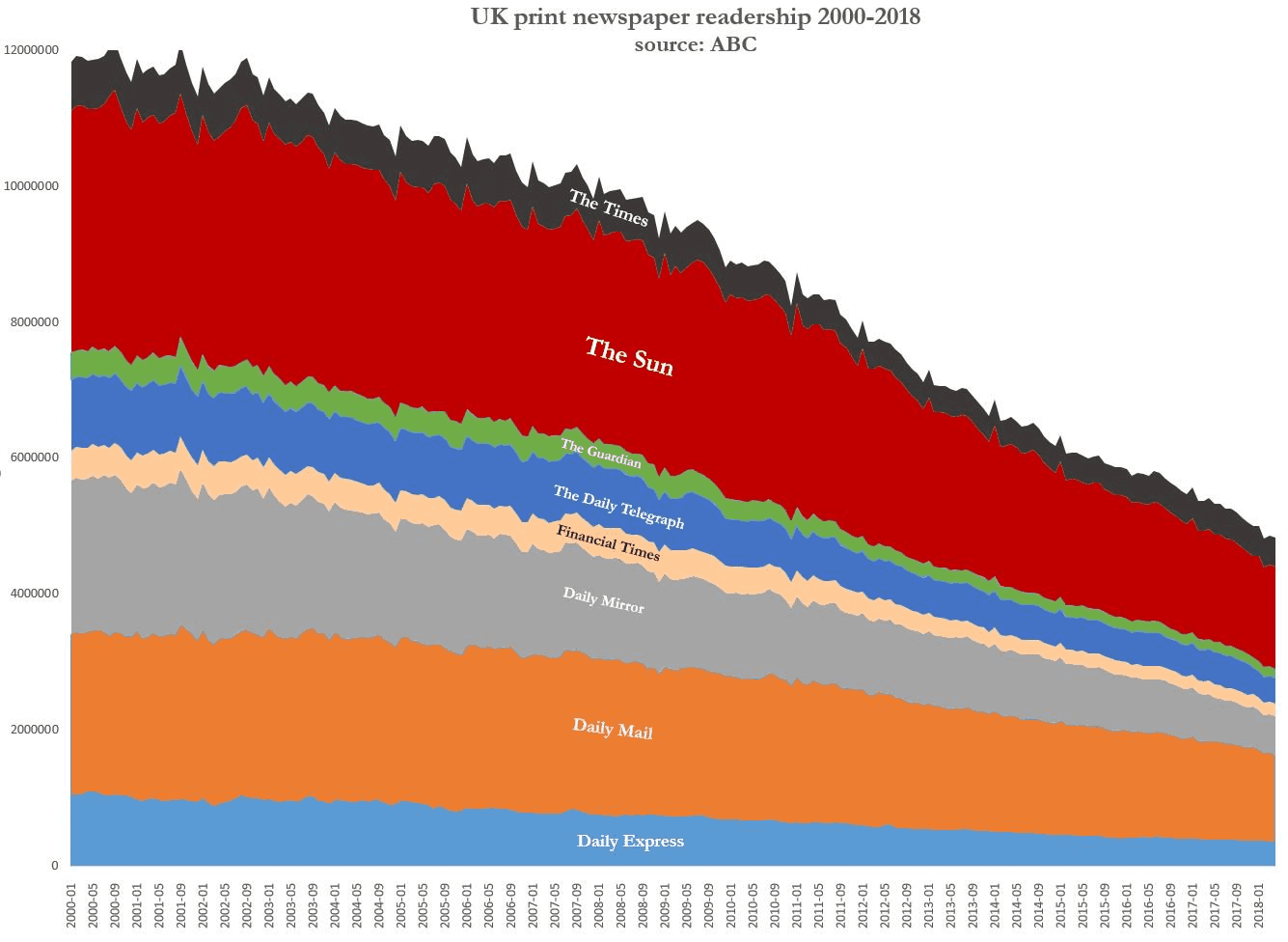 Charting the decline of traditional PR through dwindling newspaper circulation figures. Image Source: Ed Conway
Perhaps if newspapers continued to show the strong circulation figures that they collectively boasted at the turn of the century, the transition into more digital solutions would be less profound. However, in less than 20 years, UK print newspaper readership has halved – meaning many publications' influence is 50% weaker. 
Today, many historically significant newspapers like The Independent have been forced into closing down their printing presses for good – with the national daily publication making the transition into a wholly online outlet in 2016. 
Even analogue traditional services like television and radio are losing their influence in a world that's becoming increasingly reliant on multimedia streaming. 
Digital PR embraces and adapts much more readily to the changes in public viewing and reading habits, and continually reinvents itself to cater to changing tastes in technology. 
As long as the internet is dependent on the use of search engines, SEO will be a key figure in the future of Digital PR, however, the rise of influencers also points to the adaptability of this form of PR. 
Approaches to Digital PR
Backlinks, influencer outreach and social engagement are just a few of seemingly limitless approaches to Digital PR, so it's worth taking a moment to explore them in a more forensic manner. 
Digital PR strategies heavily commit themselves to the publishing of articles as a means of securing backlinks on the kinds of websites your target audiences are most likely to visit. There's typically still a degree of networking with editors and journalists involved, but there are scores of varied approaches with differing levels of success and time commitments. 
Here, we'll highlight a few of the most common forms of Digital PR approaches:
Producing content for backlinks
This is the most common form of Digital PR today and for good reason. The accumulation of valuable backlinks from high-quality websites alone is enough to boost your Search Engine Ranking Positions on Google alone – but the addition of well-positioned backlinks can also drive more traffic to their desired websites and encourage more sales to be made.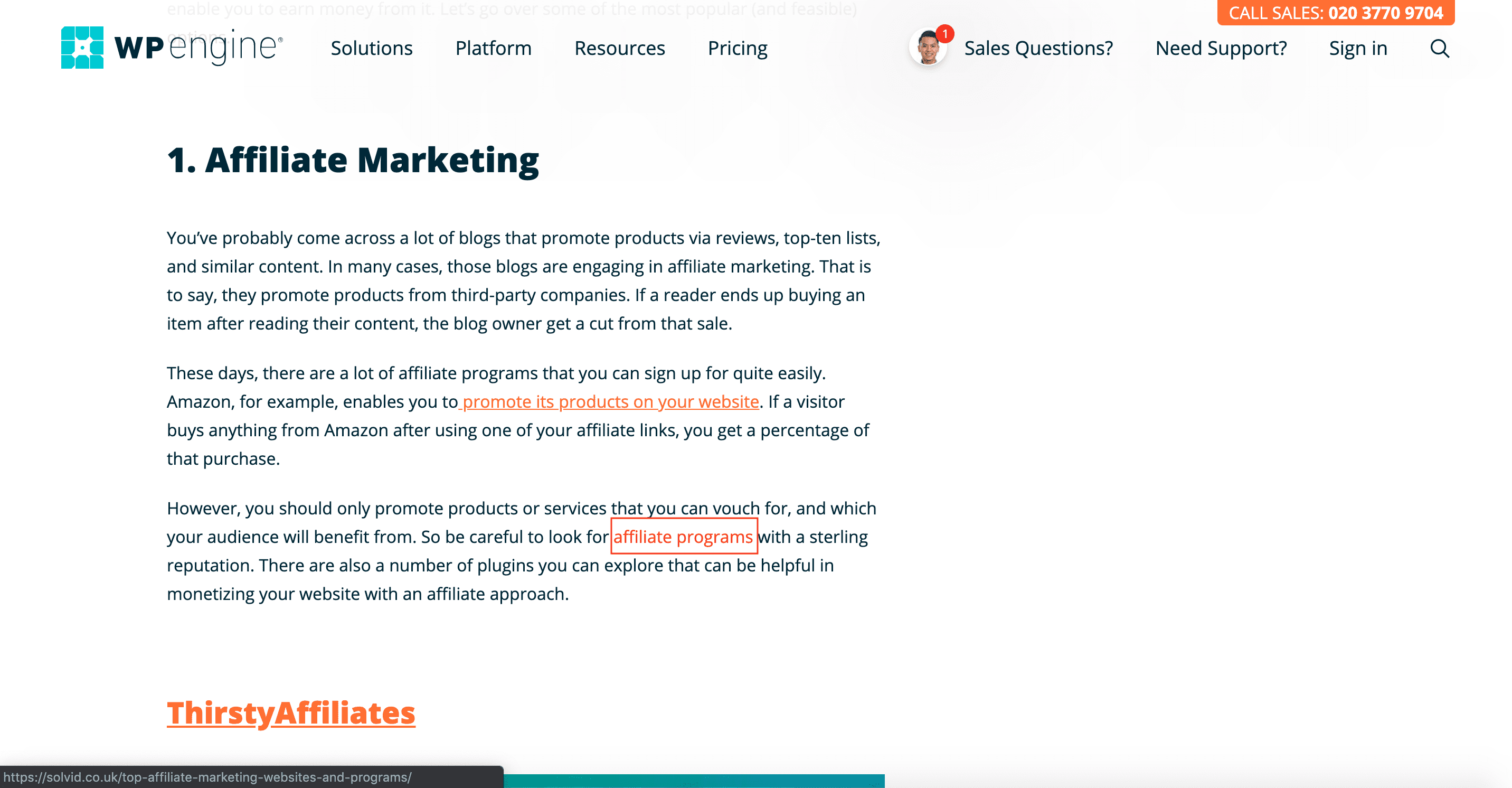 Positioning backlinks in this way helps the overall piece to offer an air of reliability, as opposed to spammy marketing fodder. The content itself is informative without sounding too much like a typical advert. 
In the world of Digital PR, content producers have the freedom to be as obvious or discreet as they like with backlinks. While the overall goal is to ensure that specific websites get noticed, this can be achieved in a number of ways. 
If the quality of the content is high enough, while the advertising element isn't as intrusive, it's possible for skilled agencies to get work published by extremely high-profile websites. Having a well-placed backlink featured on websites like Forbes could be the big break that an ambitious website needs to begin their scaling process. 
Keeping connected
The heyday of networking may belong to traditional PR, but Digital PR strategies can widely benefit from winning the trust of journalists and editors alike. 
If you're looking to promote a sporting goods website, the content-rich sportswriting industry can be a tricky place to gain exposure. But by engaging in a little networking at relevant events and online engagements, it's possible to build a range of valuable contacts that could be willing to showcase your content and its backlinks. 
Additionally, by winning the favour of journalists, you're potentially opening your business up to free publicity through backlinks in the content that they produce. By making your website known to interested parties, it could be your URL that comes into their minds first when looking for a link to add. 
Press releases and syndicated content
When it comes to creating content, exclusivity doesn't have to control your outreach. Here, the traditional approach of creating and distributing press releases can pay dividends in making a single piece of newsworthy content run and run with plenty of news-based sites picking the article up and publishing it. 
The traditional approach of press release distribution is complemented by the more digital act of content syndication – where an article featured on one website is deemed valuable enough to others that they pick it up and republish it. 
The act of content syndication is one that typically benefits all parties. The backlinking website is happy for the free promotion, the original publishing site will be credited with recognition from the syndicate, while the syndicate has managed to get its hands-on valuable free content. 
However, it's worth obtaining clarity on any given web site's position on content exclusivity before handing out press releases to multiple outlets. Some sites will demand that the content they receive remains exclusive to them – so be sure to clearly specify that they're receiving a press release if you're looking to distribute proposed articles to multiple outlets. 
Outreaching to bloggers
Blogosphere is a powerful place. Gone are the days where highly reputable websites and old news corporations reign supreme. Nowadays, it's possible for audiences to gain all the information and entertainment they need from humble blogging websites. 
Some of the more successful blogs out there can even compete with some of the largest websites in the world. 
Blogger outreach can play out similarly to influencer outreach. While some bloggers may be happy to publish free content, others are more inclined to talk positively about your website if you send them a free product or sample for them to showcase. 
To streamline the process, you can use tools like Wishpond to track and manage your blogger outreach leads. 
Blog mentions can be a powerful tool for attracting the right audiences to your website. There are plenty of niches out there in which to appeal to prospective visitors, and one of the greatest assets that blogs possess for companies is that their readers are generally more willing to engage in all of the content in front of them. If your article is published on a high-domain-authority news website, the chances are that visitors are keener on finding the information they crave and have little interest in indulging in the content as a whole. 
Utilising influencers
At the time of writing, footballer Cristiano Ronaldo has over 80 million followers on Twitter, Musician Justin Bieber boasts well over 100 million. That's an astronomical number of potential visitors to your site off the back of a single endorsement. 
It's fair to say that influencers can have a more engaged and active audience than entire newspapers across the world. So with this in mind, it's perhaps logical that influencer outreach has become a popular practice for some Digital PR strategies. There are even online tools dedicated to matching businesses with the right influencer to showcase their products to the right audiences.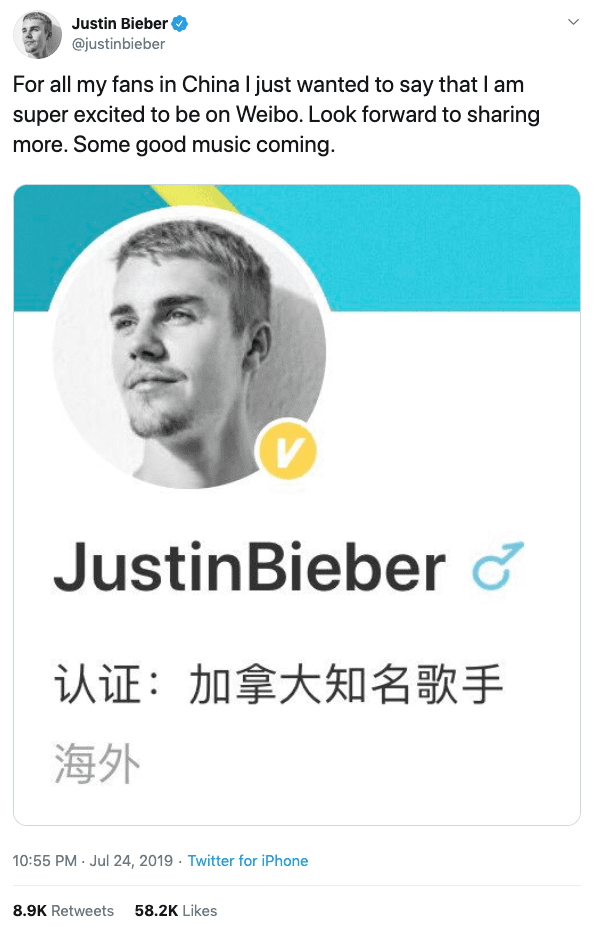 A single endorsement from Justin Bieber on one of his many social networks is enough to not only attain scores of engagements with a product or service but with the example above showing over 58,000 'likes' and almost 9,000 're-tweets' – it's likely that even more engagements occurred via the distribution of the content across scores of fans' social accounts, too. 
While businesses would need to cough up a lot of money to gain an endorsement from a massively followed celebrity influencer, it's possible to explore the most prominent voices within your niche industry and strategically target the right prospective customers via the account of a well-trusted figure that's relevant to you. 
Affiliate marketing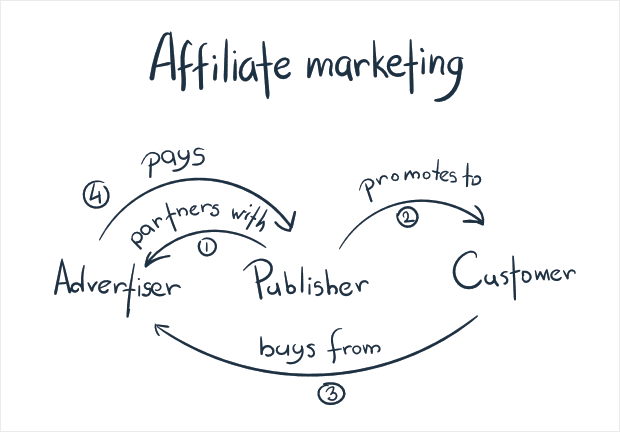 Image Source: OptinMonster
Another effective form of Digital PR can be found in affiliate marketing. This approach gives bloggers and influencers the power to showcase products and services through their own platform or blog. 
This is a great method for eCommerce stores that are still scaling their business up accordingly – because early on in a company lifecycle, it's more likely that some bloggers will have a larger presence online as opposed to your own user base. 
In-person events that could lead to online coverage
There's no shortage of networking events for key personalities online. Once again, these events can often be industry-specific, but bloggers and influencers are constantly on the search for organic content, and if you're more comfortable in approaching people in a more face-to-face environment, this could be an ideal scenario for you. 
It's likely that if you make your business accessible to event-goers, there's every chance that it will be picked up by multiple influential figures online, who will ultimately return your efforts with a healthy stream of visitors online. 
Sharing and syndicating infographics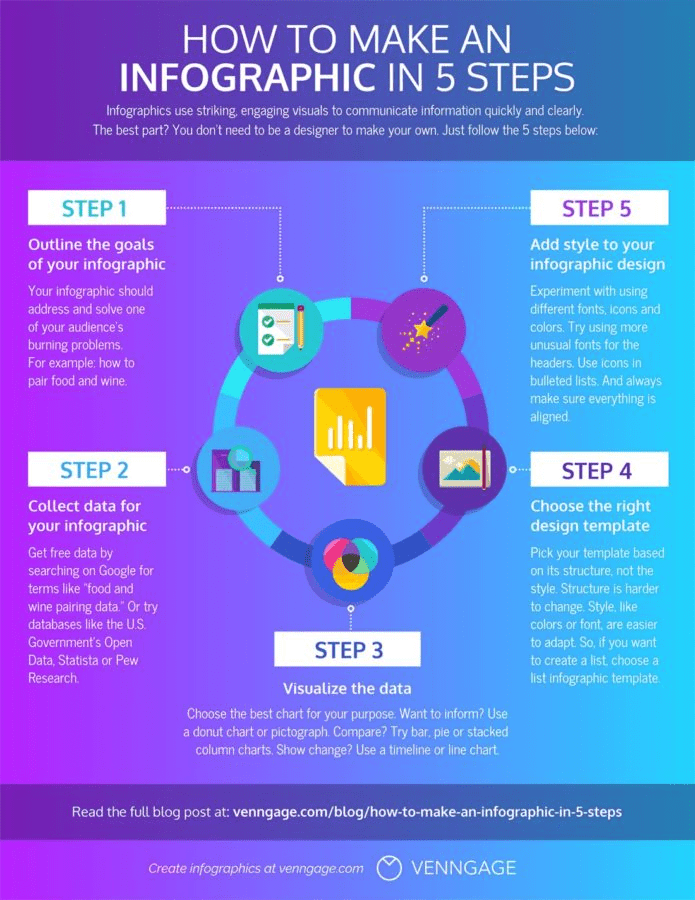 Image Source: Business2Community
Infographics are another relatively new asset to Digital PR. They also represent an excellent method of making your business go viral. 
The reason for this is that infographics are visually appealing and capable of condensing complex subjects into simple pictorial guides and steps. 
Because users who browse the internet tend to crave quicker gratification, infographics fulfil the requirement well. Given that they're a little bit rarer than SEO-based content, it's also much more likely that multiple outlets will utilise your infographic while crediting your company – this can even be ensured by including your company name as an unmissable footer or watermark within the content. 
Infographics aren't too difficult to design and are capable of providing comprehensive levels of information on a diverse range of topics. They also tend to be a little bit more evergreen than written content, and much more discoverable on the results pages of Google. 
By creating a visually appealing and detailed infographic, you can potentially secure plenty of backlinks from referring websites long into the future. 
How Digital PR can improve rankings
Digital PR brings profound levels of direct and indirect benefits to your business or that of your clients. Naturally, it's important to manage your targets through the setting up of aims and goals throughout your campaign, and there's plenty of factors to take into consideration when monitoring the progress of your performance.
The key performance indicator behind Digital PR can be found in the quality of your SEO and search engine rankings. As we've mentioned before, publishing well-linked content on high-authority sites and building further links back to your website will bolster your ranking positions for the keywords your content is targeting. Fundamentally, the higher you rank online the more traffic will arrive on your homepage. 
Digital PR can also boost your website's traffic exponentially. This is a more direct outcome of Digital PR, and can be very beneficial to website owners. If you can attract more visitors to arrive on your home page, it will invariably lead to more purchases being made as well as further improvements to your rankings by demonstrating to Google's crawlers that your website is popular enough to take on enhanced levels of traffic over long periods of time. 
Another key effect of Digital PR can be found in the level of trust you instil in your brand. By creating engaging content and communicating directly or indirectly, it's possible to bolster the perceptions of your company online. This increased level of trust could be vital to your company's growth and can be essential in attaining better reviews for your products and services as well as encouraging more visitors to navigate onto the pages of a brand that they have faith in. Trust can be achieved through content, but a great way of working on this side of your brand is by enlisting the help of bloggers and influencers. If users with a strong reputation place your business in a positive light, it could empower hundreds of thousands of users with the confidence they need in your endeavour. 
Of course, fundamentally, the reason why it's important to improve your search engine ranking positions comes down to encouraging higher volumes of sales. Good Digital PR agencies are capable of not only catering towards boosting the perceptions of your website in the eyes of Google but also directly prompting higher levels of conversions and sales. 
The fact that Digital PR is a good tool for making sales shouldn't be surprising, but it speaks volumes about the power of a slick marketing strategy that visitors could potentially make a purchase on your pages with little need for further persuasion. 
Digital PR is considerably more adaptable than its more traditional predecessor. Today content marketing may be seen as the most effective form of PR online, but tomorrow it could be down to the work of influencers. Whatever way the wind blows tomorrow, be sure to keep your business primed for optimising your SERPs with a well-oiled strategy that engages with your target audience online – whether they're finding those key backlinks or reading a great infographic.