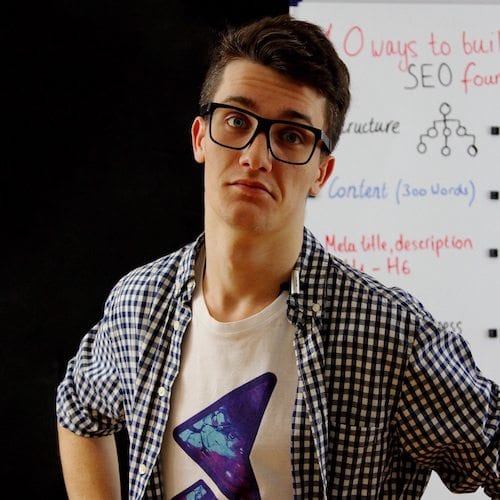 Dmytro Spilka
SEO has been a learning curve for many, regardless of whether you're an SEO expert or the brains behind a popular search engine. Back in the days of old, SEO was merely about ranking, and it wouldn't be uncommon for an SEO expert to place as many keywords as possible within the content. However, as the Internet evolved, so did the algorithms of search engines, especially Google.
Google is one of the main search engines used to find a slew of information online, but it would often be the case that visitors using the search engine to be greeted with a lot of pages that contained some generic content along with some keywords. As the Internet became more of an immersive experience, it was important that relevant content was being delivered to those using the search engine, and not a series of ads containing a slew of keywords.
As well as Google ensuring that webmasters were able to deliver unique and fresh content, the updates instilled by the search engine giant also meant that the user experience had to be beneficial for the user, so optimising a site can soon become a balancing act between user experience and SEO.
This isn't to say that an SEO expert needs to be fully converse with the optimisation of the user experience, but that isn't to say that they shouldn't take a few basics on board when looking at search engine optimisation.
Understanding Why User Experience is So Important
As already pointed out, Google has updated the way information is searched for tenfold. However, it's not a case of SEO and keywords not being relevant; they are now just part of a bigger picture. As such, the working of UX and SEO should be seen and treated as a joint effort, therefore ensuring that the two are able to work in tandem.
It's also worth noting that the way a site operates can also affect the ranking of a website, along with other factors of course. The reason for this is only to deliver websites and content that are relevant to the user's requirements. So, if your site is somewhat difficult to navigate, but has a slew of quality content, you could still find that your site drops in the rankings if people leave your site due to navigation issues.
As such, the main objective of UX is to engage users, which can mean different things depending on the nature of your website. For example, if your site is an e-commerce site, then to keep users engaged, you would need to ensure that your site employs a seamless navigation system & informational hierarchy. This can include clear product descriptions and a straightforward checkout process.
We've set out 15 common user experience issues in one of our posts, makes sure to check it out here.
A Better User Experience Means More Mobile Visitors
When you consider that over two billion users worldwide access the Internet via a mobile device, then it makes sense as to why UX is such a huge factor in Google's overall algorithm, as well as those of other popular search engines, such as Yahoo and Bing.
Smart devices are touch responsive, and simplicity and ease-of-use should be firmly in your sights when optimising your website. Having a cluttered platform where users have to zoom in and out to see information can mean that you're losing a lot of potential customers.
A Uniformed Design Sticks in The Minds of Visitors
Although a lot of people can focus on the technical aspects of a website, it's easy to overlook the science of making an impact with visitors when they land on your page. To build brand awareness, you need to have a consistent design throughout. Regardless of whether it's the call-to-action button, layout design or the font, a uniformed approach means that potential customers are more likely to return to make a purchase if they didn't in the first instance.
A New Approach Can Still Adopt Old-School Methods
Do you remember how much relevance used to be placed on backlinks? This was another practice that was often misused, with a series of links just being placed on numerous spammy websites. The rules were changed on how sites should link. This again comes down to producing great content that encourages people to link to it. If you are still practising spammy link-building tactics, your site will end up being penalised.
Now, if the UX isn't up to scratch, then you may find that you get fewer backlinks as a result, regardless of how good the content is. Similarly, ensuring the UX is buttoned up will generate more quality backlinks as a result.
The Need for Speed
If a certain page takes longer than usual to load, you may assume that the ramifications are minimal. However, the truth of the matter is that even a delay of a few seconds can cause your visitors. For more information, we only need to take a look at the following statistics.
47% of consumers would expect a site page to load within two seconds.
Even a delay of 1 second could cause a 7% reduction in conversions.
40% of people abandon a website that takes longer than 3 seconds to load.
51% of mobile Internet users state that they've encountered a website that froze or crashed.
So, as you can see, even a delay of a second could cost you potential sales. As such, it's important that we focus on how the website performs, as well as ensuring that the content is relevant and immersive. But what can be done to ensure our website isn't left at the starting line?
Compress Your images: In the modern world, people expect to see HD images, regardless of whether they're visiting your site via a mobile device or desktop. However, the better the quality of the image, the more bandwidth it will take to deliver the goods. As such, you should look to include pictures in your preferred format, and then run the image through a compression tool which will decrease the size, while keeping the quality of the image intact. You could also consider using a CDN (Content Delivery Network) to host your files and images.
Streamline Your Code: In the early days of the world wide web, it would be normal for a slew of code to be cast upon visitors, simply due to the technology available. However, things have evolved tremendously since. As such, we are now able to deliver complex web pages using the minimum of coding. More code means longer loading times, so streamlining your code can only yield benefits moving forward. Minimising and combining scripts would help a lot. You can make a use of caching plugins to do the most of this work.
Check Your Servers: Of course, we may have checked all aspects of our coding and image compression, only to find that the website is still not acting in the way we would like. The servers we use to host our website information can also play an integral part of how fast a site is rendered. If you're sharing a server, then it's likely that you will experience a slowdown as a result. As such, you should look to ensure that you obtain a dedicated server or a decent shared hosting provider. What options are available can depend on the web host in question, but it's definitely something you should make enquiries about when it comes to ensuring your website is performing in the best way possible.
Of course, there are many more factors to improve, not to forget the introduction of Accelerated Mobile Pages (AMP) that focuses on faster content delivery for mobile users.
Find Out What Works
If anyone has worked within the web design or SEO sector, they will know that not everything works the way they would like. This can often be seen as a bad thing, but the truth is that it should be embraced, Knowing what doesn't work can help us create a more streamlined experience for users, and subtle changes can be monitored via A/B tests. Once you have managed to find what elements attract the most attention, you can tailor your website accordingly.
Keyword Research Is Still Integral
With so many changes being applied to the online world, it can be easy to lose focus on important aspects of SEO. Keyword research, for example, remains an important part of any SEO campaign, but it needs to be used in the right way. We mentioned earlier how the early days of keyword research would simply focus on only the keywords, and not the content as a whole. Nowadays, quality is vital, but that doesn't mean keyword research is something of the past.
Many companies looking to make an impact online may look to offer visitors content that is potentially engaging. However, one of the many problems online entities can have when communicating with its audience is not simplifying the language used. This isn't to say that all those reading your content will be pleased, but keyword research allows you to find out if online users are searching for more basic terminology. If it shows that users are using alternative keywords, then it can be worth inserting these into your marketing material in order to reach a wider demographic. It can also be worthwhile carrying out some research in relation to keywords that could potentially have more than one meaning. This is why looking more in-depth at long-tail keywords can be a great advantage, as it can give you a clearer idea of what's being searched for, and in what context.
Entice Visitors, Don't Beg for Them
When we're looking to get visitors to our site, it can be easy to try and imitate what the competition is doing. This can be especially true when it comes to promoting our listings within search results. Text that says very little is unlikely to gain the affection of the online community. As such, you should consider the following factors to ensure that your search engine results are showing as they should be.
Ensure Your Title Tags are Relevant: This is normally the clickable link that appears at the top of your snippet in search results, and can be made up to 70 characters, so needs to be used in the right way. It's important that it stays relevant to the content while gaining the user's attention.
URL: The URL will follow the title tag, and should provide additional details about the post, in that it verifies the relevance of the keyword by including it in the post. Again, it is vital that the URL provides value, or it could be dismissed as a signal when potential users search for your keywords.
Meta Descriptions: Meta descriptions effectively allow for further expansion to be made on the title tag, and will usually allow you up to 155 characters to do so. Again, the focus of the description is to entice visitors to click through and engage with your content. In this regard, the right kind of language needs to be used.
Finding the Sweet Spot
Once we have a better understanding of what is required of both SEO and UX, we then learn how the two can work in tandem to ensure that we're delivering an overall streamlined experience. For example, a website that has a uniformed design throughout with rich and high-quality content should also have a fast loading time. Ensuring that you have relevant content along with a streamlined user experience will help your organic SEO benefits, as well as allowing for more shares of your content on a multitude of platforms. Sure, it may be more work in the first instance, but the investment of time will pay off in the long run, and could even save you time moving forward.
Of course, you may not be versed in UX or SEO, in which case it could be an idea to work alongside someone who has more experience in the field, who will be able to make suggestions as to how the website should operate moving forward. And remember, a number of things can change the viewer's perception of the website, so some A/B testing never does any harm. These tests can show everything as to how a person interacts with the design of the website, where they look, how long a person stayed active and many more. You can then make amendments until you have the perfect site that delivers information at the press of a button.
---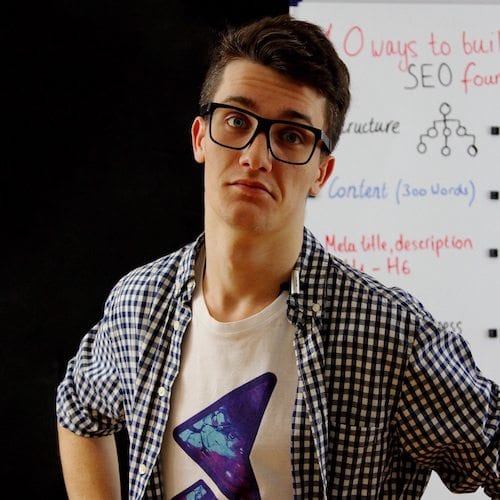 Dmytro Spilka
Head Wizard
Get free online marketing and blogging insights
Unsubscribe at any time