Guest blogging and blogger outreach have become essential for link building and SEO campaigns. If you're trying to increase your website's traffic and ranking positions, there's no way you can make it happen without quality link building. And if you're already into link building, your go-to strategy will probably be guest blogging. At the end of the day, despite numerous speculations, guest posting is still one of the most popular and effective ways to earn quality backlinks. 
Before we jump into the guest blogging part, let's take a step back and see why blogging is such an important facet of the business. 
Why is blogging important for businesses?
Blogging has become an essential way for businesses to connect with audiences. It allows them to explore topics, give tips and discuss relevant and trending matters that are relevant in their specific industry. Blogs enable organisations to create content that their audience would be interested in and provides them with a great marketing channel to drive traffic back to their websites.
Making a blog the foundation to all social media outlets allows for a wealth of content to be shared and read by readers. Publishing engaging blog posts that are interesting to your audience is an essential part of keeping readers attached to your brand. 
Another vital reason why blogging is essential is of course SEO. In order to beat the competition, producing fresh content regularly can help businesses climb higher in search engine results pages, generating links and traffic.
By posting articles that resonate with readers and relate to industry-specific markets, companies are able to express their market knowledge while self-promoting their expertise. Ultimately, this strategy creates a sense of trust between the business and its audience. While readers benefit from free information, businesses are earning that crucial trust of potential customers and brand ambassadors.
By brands having the ability to connect directly with the users of their products or services, it gives them a chance to be able to fix and rectify any wrongs, listen to the comments and identify where improvements can be made.
On the flip side of this, customers can also get a sense of trust from the brand as they can connect with them directly. Consumers like to be informed, especially when it's hyper-relevant. 
The advantage of using guest posting and blogger outreach services
Using guest posting services takes the strain out of attempting to share their own content. By outsourcing the service, the hard work of getting content published and earning links is done for them. Businesses can sit back and relax while seeing traffic to their site increase.
Guest posting is the process of producing and publishing quality content with a natural, in-content link back to the client's website. Generally, the higher the Domain Authority/Domain Rating of a website is, the more powerful the backlink is.
Guest blogging is a great way for any organisation to be heard, seen and noticed by its intended audience. Not only do guest posts drive links, but they could also be a great source of quality referral traffic. 
Here are a few online services that offer blogger outreach & guest posting services: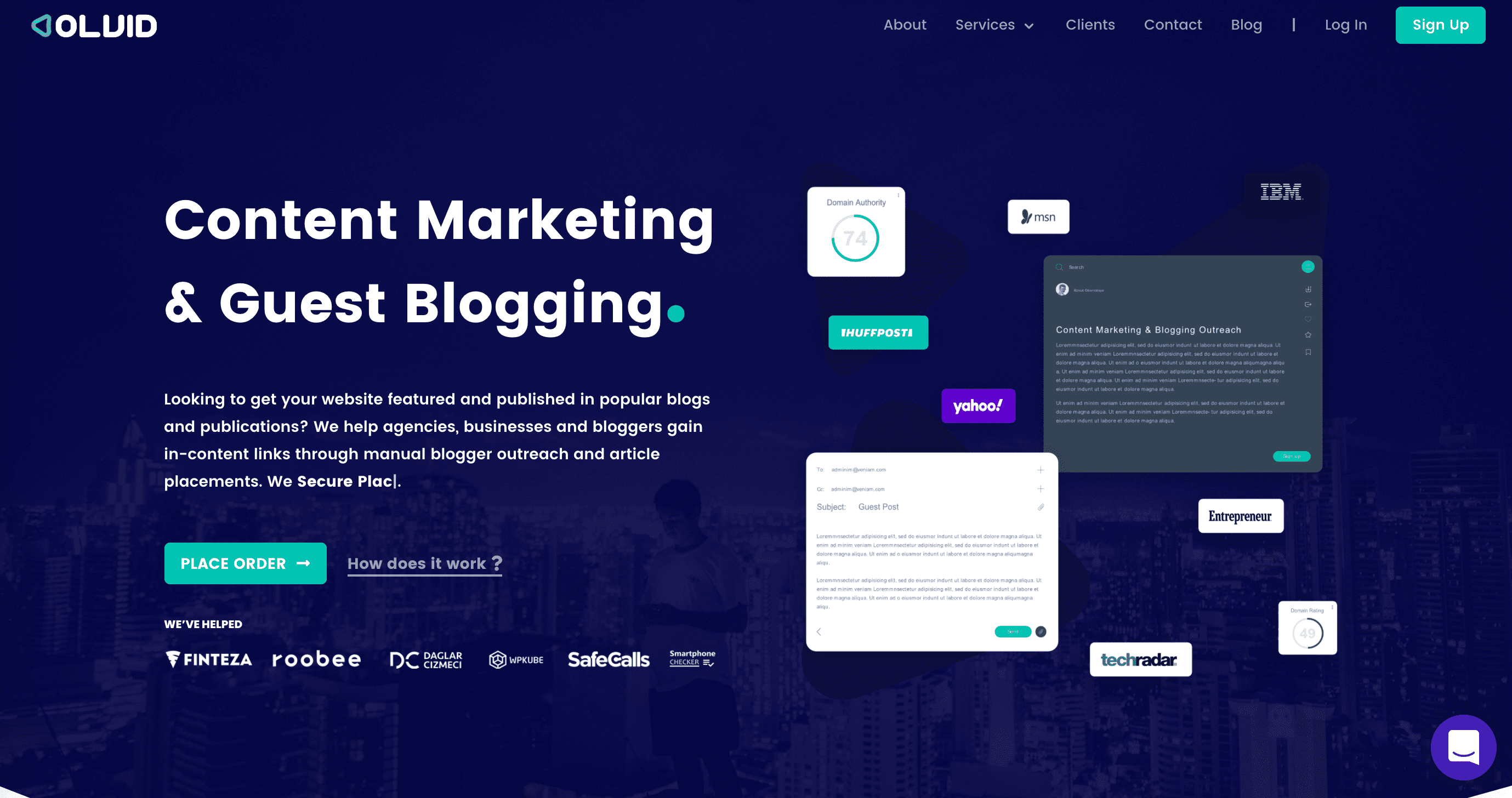 At Solvid, we aim to offer our clients a wide range of quality guest placements written by our in-house team of copywriters.
We are committed to achieving an industry-beating turnaround time of 15 days for a single guest post placement. Our in-depth research and preparation mixed together with our pre-existing relationships with well-known blogs and publications will allow your brand to get noticed on high domain authority websites.
Our approach is based entirely on organic outreach. We do not outsource or buy placements. 
Having secured placements on websites like Shopify, Entrepreneur, Tech Radar, IBM, VentureBeat and CoinMarketCap, it's safe to say that we know our stuff.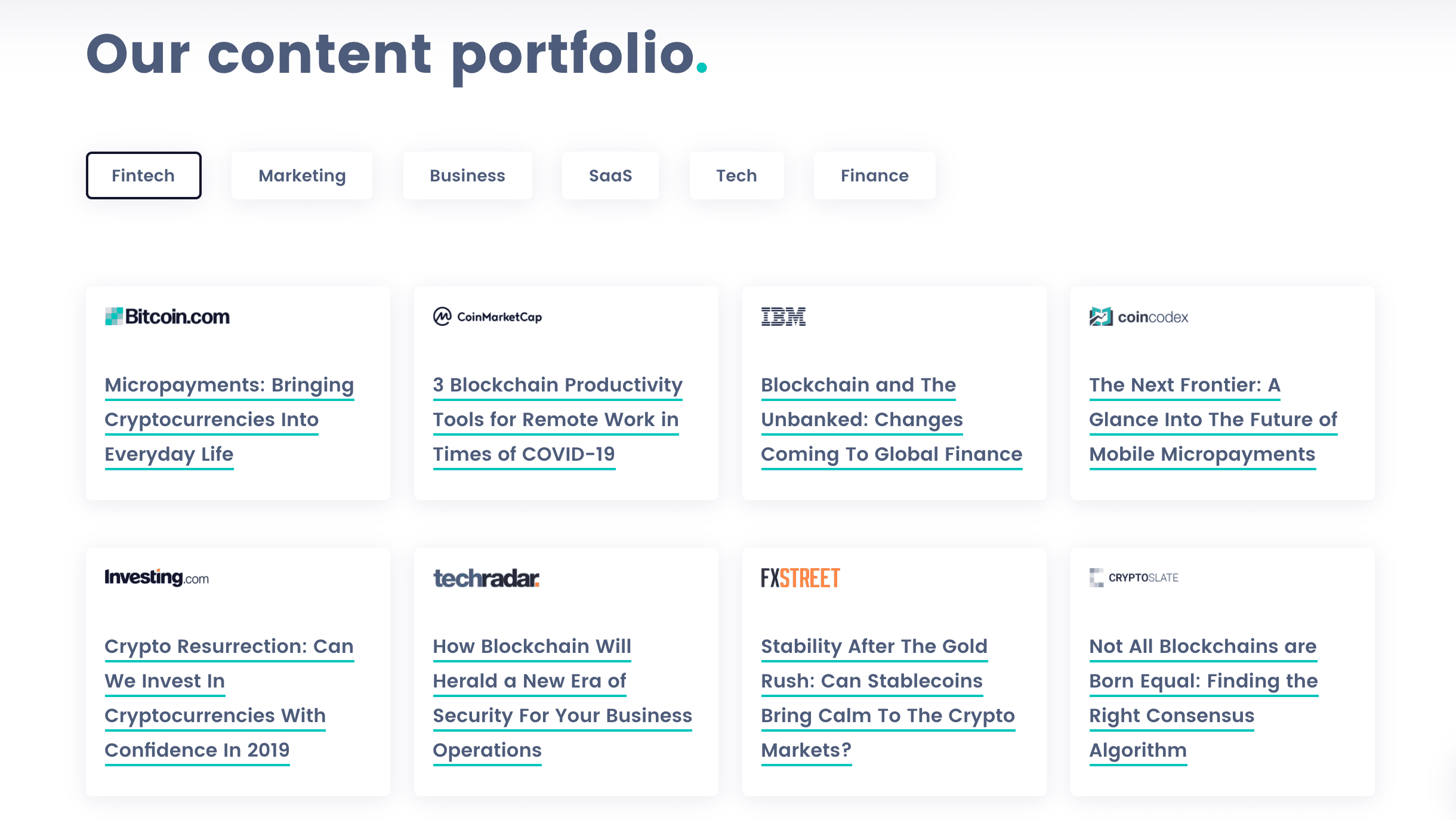 We are the only guest blogging service provider to offer Domain Authority 80+ placements. 
Pricing: 
Domain Authority-based placements:
Domain Authority 20+: £145/placement
Domain Authority 40+: £395/placement
Domain Authority 60+: £595/placement
Domain Authority 80+: £895/placement
Publisher's traffic-based placements:
Monthly Publisher's Traffic 10,000+: £195/placement
Monthly Publisher's Traffic 50,000+: £395/placement
Monthly Publisher's Traffic 250,000+: £995/placement
Monthly Publisher's Traffic 1M+: £1595/placement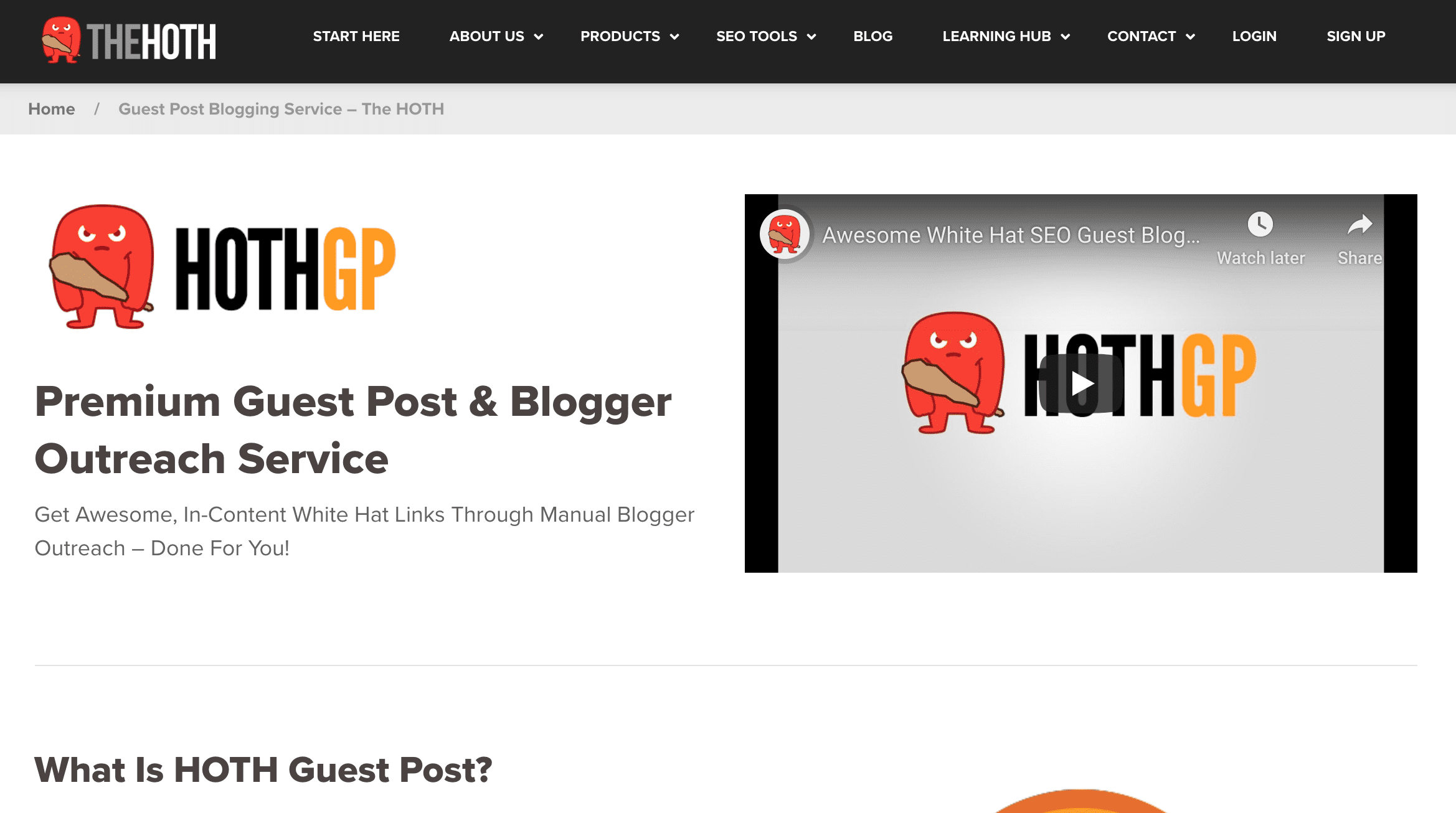 The Hoth is another guest posting provider. Their content is specifically created to appeal to the target audience of the brand and clients they are working with. Firstly, clients would need to send over their URL along with the preferred anchor text. Once this step is complete, the team will begin to write and distribute the content. Through manual outreach, they will attempt to secure guest posts on high-quality sites. To end the process off, and once the content has been published, The Hoth will provide a white-label report. Just like many online marketplaces, the pricing of their placement varies on the level of domain authority.
Pricing: 
Domain Authority-based placements:
Domain Authority 10+: $100/placement
Domain Authority 20+: $150/placement
Domain Authority 30+: $200/placement
Domain Authority 40+: $400/placement
Domain Authority 50+: $500/placement
Publisher's traffic-based placements:
Monthly Publisher's Traffic 1,000+: $200/placement
Monthly Publisher's Traffic 5,000+: $300/placement
Monthly Publisher's Traffic 10,000+: $400/placement
Monthly Publisher's Traffic 25,000+: $500/placement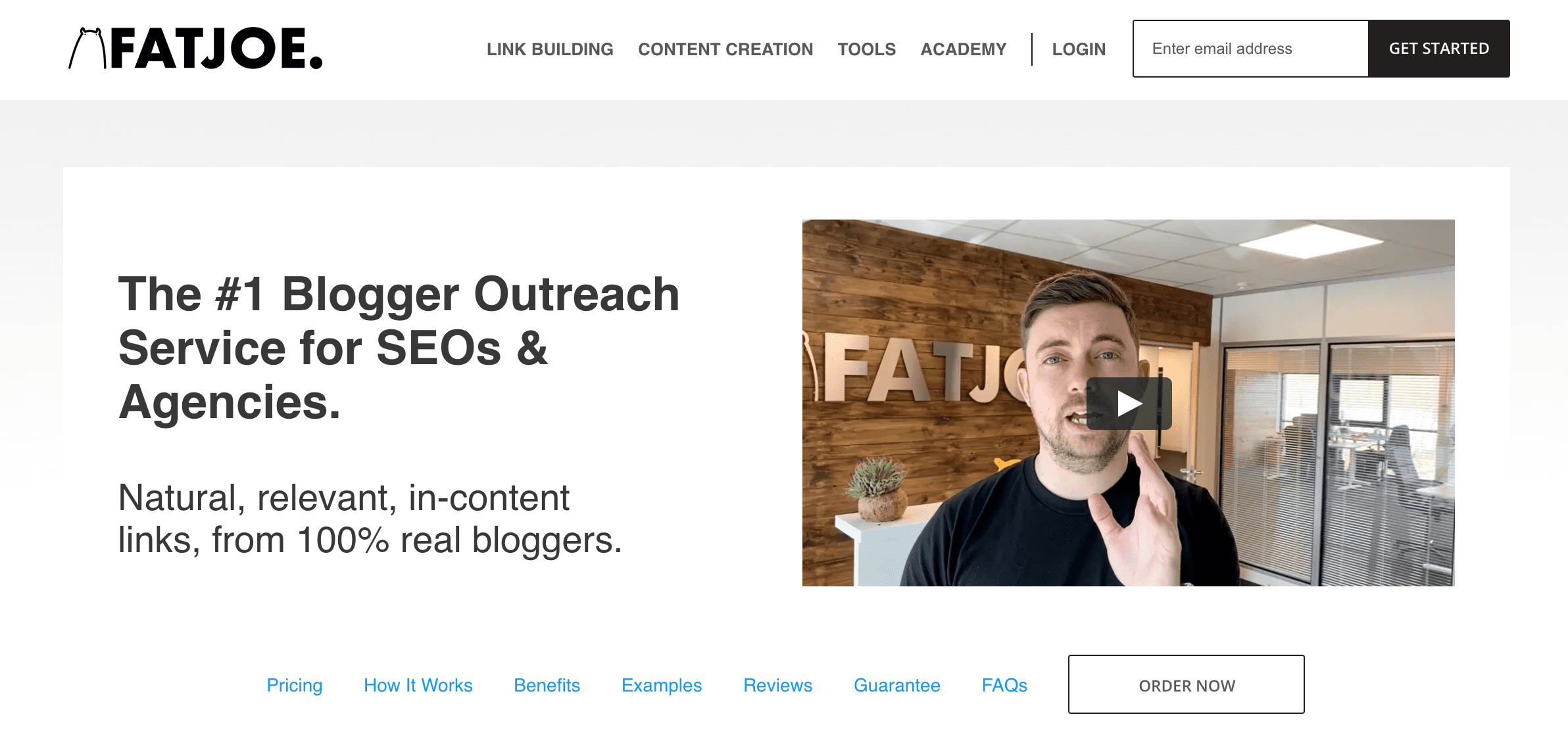 FatJoe specialises in content creation and link building services for SEO agencies around the world. Their writers are based in the UK, US, Australia. This enables them to produce content that is more in touch with the audience they are creating the content for.
The process to get started with FatJoe is very similar to The Hoth. The client will need to provide them with anchor text, the target URL and decide on the content length for the placement. Once this is done, their content team will assess and review the available and suitable opportunities. Their team of copywriters will then craft a blog post that relates to the audience and include an in-content backlink.
Once the placement is delivered, the metrics along with the link will be posted in your dashboard. For larger order, these can also be exported. 
Pricing: 
Domain Authority 10+: £45/placement
Domain Authority 20+: £60/placement
Domain Authority 30+: £80/placement
Domain Authority 40+: £180/placement
Domain Authority 50+: £360/placement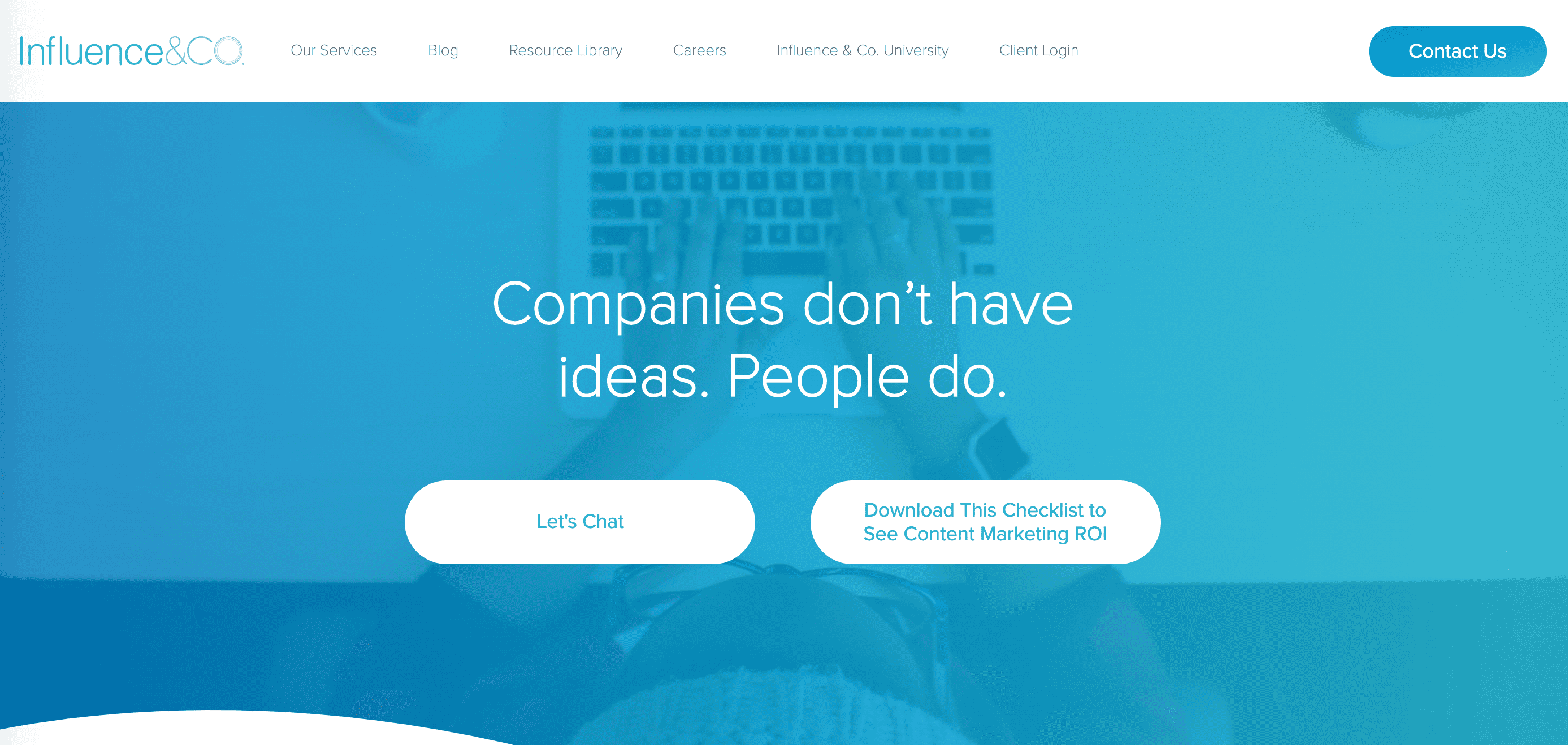 Just like the above services, Influence & Co also offer guest posting services with a proven strategy in place. They too, produce content that the client's audience would crave for. To begin with, each of their clients is assigned a dedicated team of four content marketing experts who work with them to strategise, create and secure placements. They incorporate storytelling into their process.
Once the content has been secured and published, clients will be provided with access to proprietary software, ICo Core, which makes it simple to collaborate with the team. 
Pricing: Custom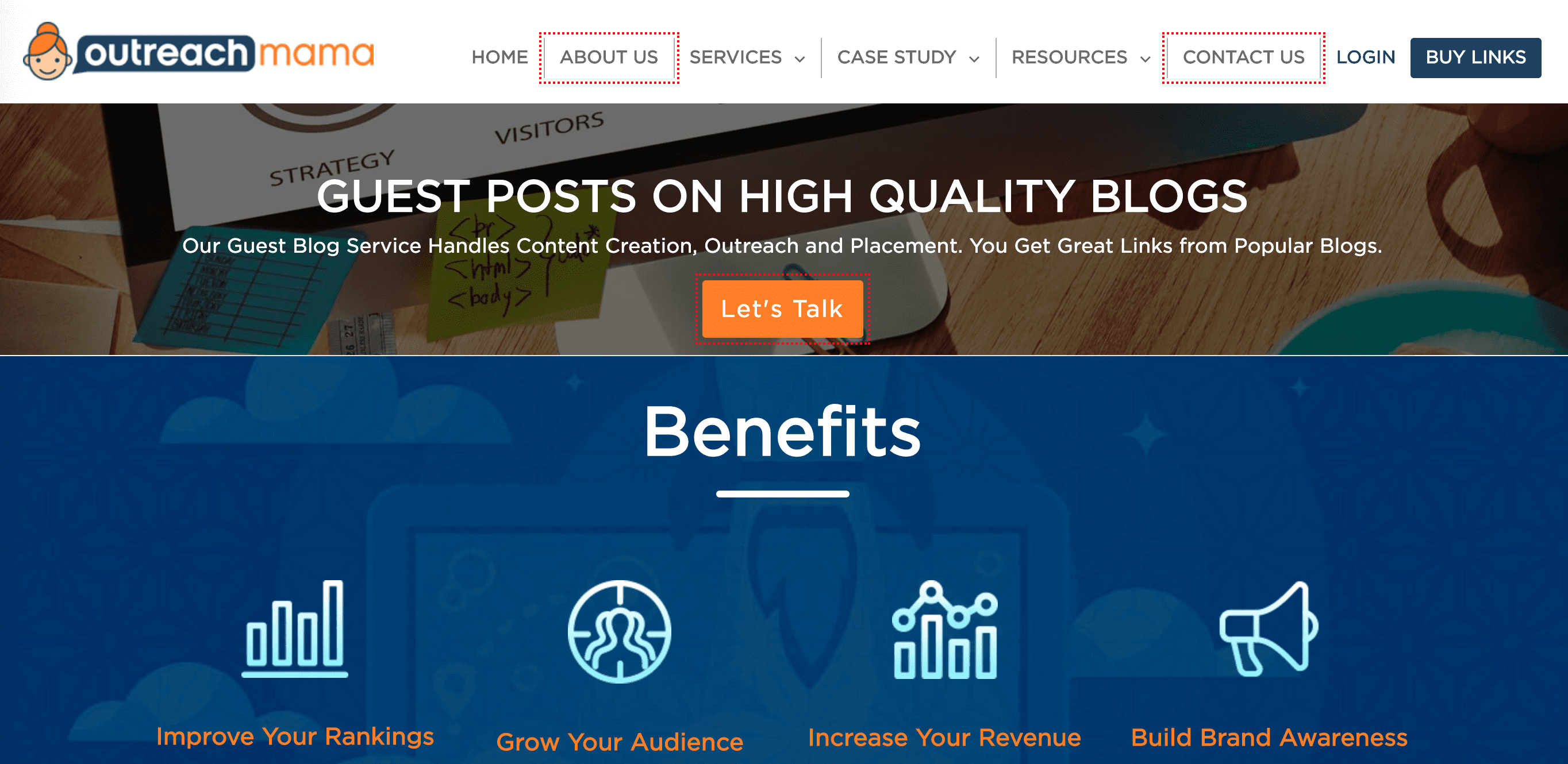 Similarly to the aforementioned guest posting providers, part of OutreachMama's process includes reaching out to industry blogs to find, pitch, and secure guests posts on blogs with an audience relevant to the client's industry. They offer their clients a list of potential websites for approval before outreaching to keep the process transparent.
Once they have identified what blogs to target, they will put together content ideas that fall in line with the client's guidelines.
Their content writers produce content that is consistent with guest posting requirements whilst keeping your brand's tone of voice and key components included. Once published, they will reach out to let you know the content is live and send weekly guest posting reports, keeping you updated on their progress.
Pricing: Custom