Looking to make your website and business more visible to audiences online? There are few more effective ways of propelling your endeavour into the limelight than through content marketing.
Content marketing is essential to ambitious companies because it instils a level of confidence in a brand by demonstrating industry expertise, authoritativeness and trustworthiness through satisfying the questions and queries that target audiences may have.
Since its rise in popularity as a more ethical and transparent form of brand-promotion, content marketing has become an omnipresent force among successful websites across the World Wide Web, with organisations willing to invest increasingly large portions of their respective budgets into the production of informative and entertaining written work that can act as a draw for their readers.
Writtent is an intuitive and efficient content agency that's aware of the pivotal role that outreach and influencer campaigns can play in optimising content. Littered with on-time and satisfaction guarantees, Writtent puts customers first when it comes to delivering its service.
This particular platform also boasts a range of useful metrics that allow users to monitor the effectiveness of their content once it's been published. Writtent even has a great tool for embedding interactive graphics into written work.
Writtent is certainly a strong resource for businesses that are looking to create a solid content strategy for their websites. But in such a competitive industry that's ever-developing alongside client demand, more and more capable alternatives are cropping up worldwide. If you're looking to get quality content done – and for the right price – then here are three excellent alternatives to try out: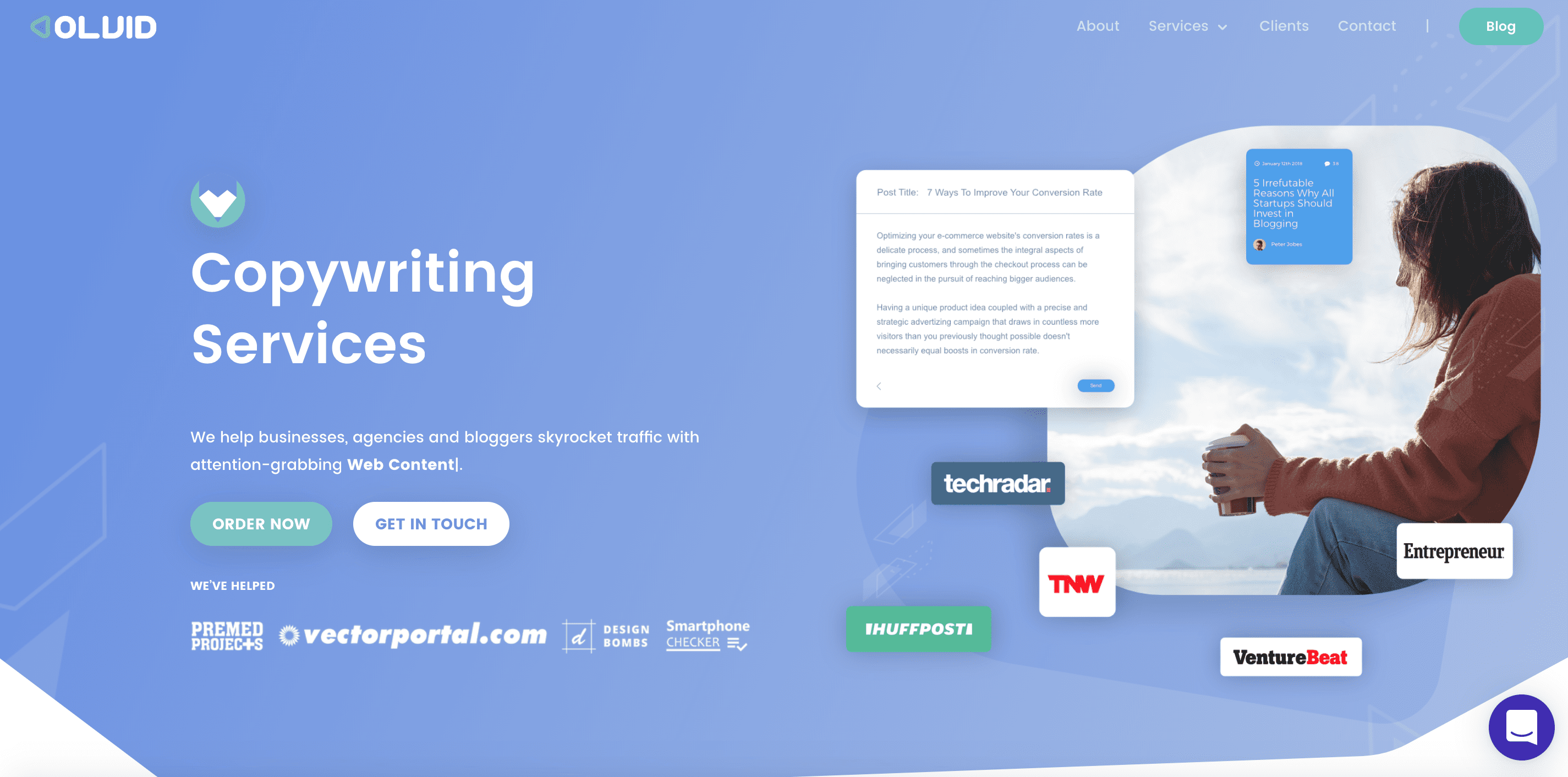 We had to include ourselves on top of this list. At the end of the day, we're here to earn that penny 
 And, we truly think we're your best option.
At Solvid, we pride ourselves on operating a charming enterprise that focuses on ethical content and non-exploitative SEO practices – so naturally, we were always going to back ourselves among the very best alternatives to Writtent!
There's no cold calling or pandering to shady companies in Solvid's repertoire. Just high-quality content from a dedicated team of in-house writers.
With our work featured in publications such as Entrepreneur, HuffPost, BuzzFeed and The Next Web to name just a few, we believe that Solvid's portfolio speaks for itself.
The services offered at Solvid extend well beyond content creation – with copywriting, web design, and website SEO audits all available for customers.
As part of our content creation process, Solvid promises 'top notch' quality content that's written by a team that has a wealth of diverse industry experience and contacts. With 'powerful in-content backlinks' and an entirely organic outreach process, customers can rest assured that our content is naturally crafted and marketed.
At Solvid, we're committed to providing a competitive 15-day turnaround period for the articles we produce, and all customers can expect to receive a report upon every completed project that details all of the analytics behind each article published.
We strive for convenience and efficiency and aim to deliver a simple ordering process to all of our customers. Our website offers a 'quick order' portals that allow users to instantly obtain a quote and place orders.
Our pricing is set at £0.15 per word.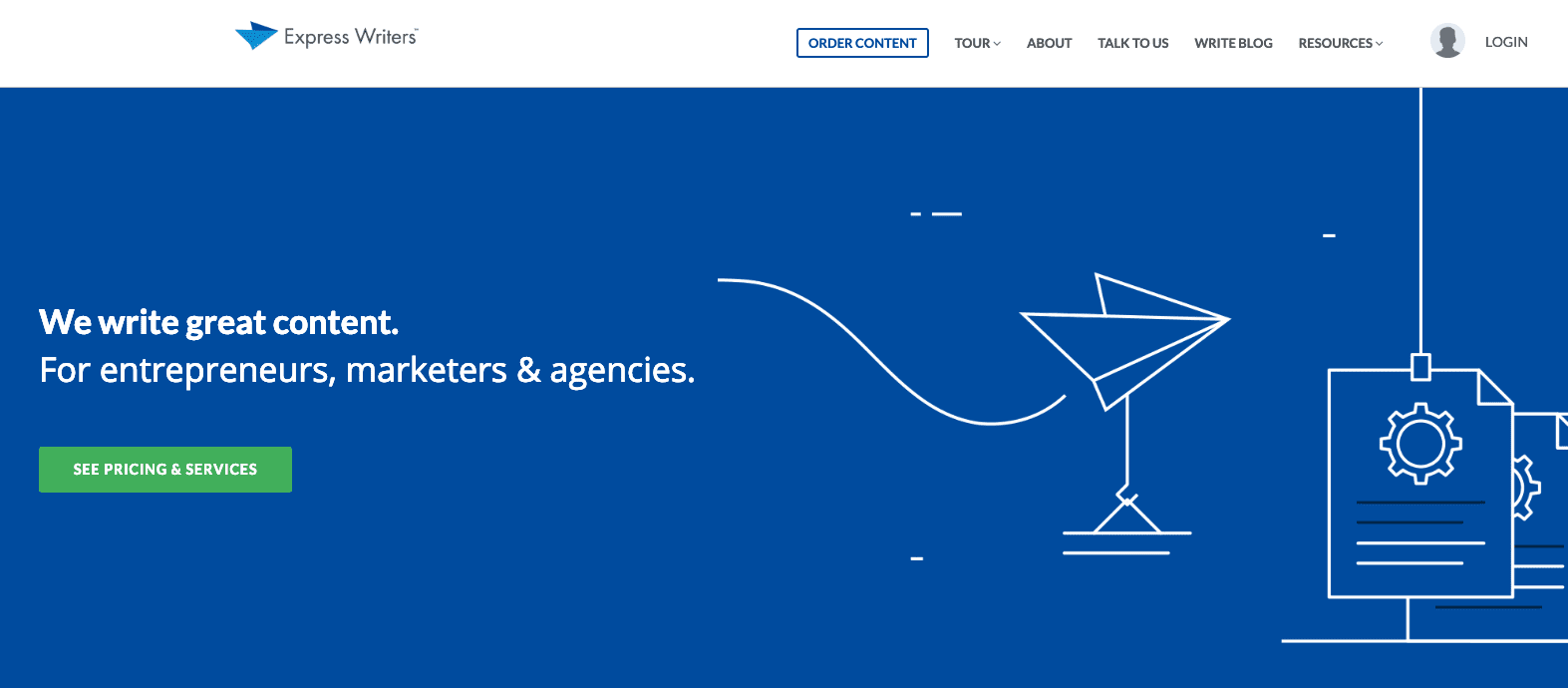 Express Writers evidently understands the importance of customer satisfaction when it comes to content creation. "We care about you, your brand, and your content needs," is the pledge that sits on their homepage, and considering how Express Writers hires only the very best writers in the world, it appears to be a fair claim.
So thorough is Express Writers' selection process, that just 2% of applicants actually go on to write for the company.
Express Writers' CEO, Julia McCoy has been recognised as a 'thought leader' in content marketing by Forbes. Having started the company in 2011 with an emphasis on hiring only the staff that she believed would produce the very best content available, McCoy's endeavour evolved into the successful team of 90 copywriters and specially trained strategists that we see today.
The best thing about the content writing service offered by Express Writers is how it adds a layer of customisable qualities to the ordering process. The company's price list reads like an a la carte SEO menu for fine diners: clients are able to purchase authoritative 1,500-word content pieces, intensely researched and edited short-form content, content strategy sessions, blog & web keyword research, topic analyses, email sequences, social media posts, social plans, blog plans and eBooks among many more tailor suited options.
The turnaround time for Express Writers' content ranges from 3-4 days for one to five pieces of 'general content' to 13-16 days for 25-50 pieces of 'expert content.'
Since its formation in 2011, Express Writers has emphasised the importance of providing a winning customer service model for clients, and their efforts have culminated in an impressive 98% success rate among thousands of customers.
To start utilising Express Writers for your content needs, you'll need to 'request an account' on the company's website. Once your business's account is approved, the checkout process commences before management gets to grips with addressing your needs. When the project is complete you're free to request up to two revisions at no extra cost.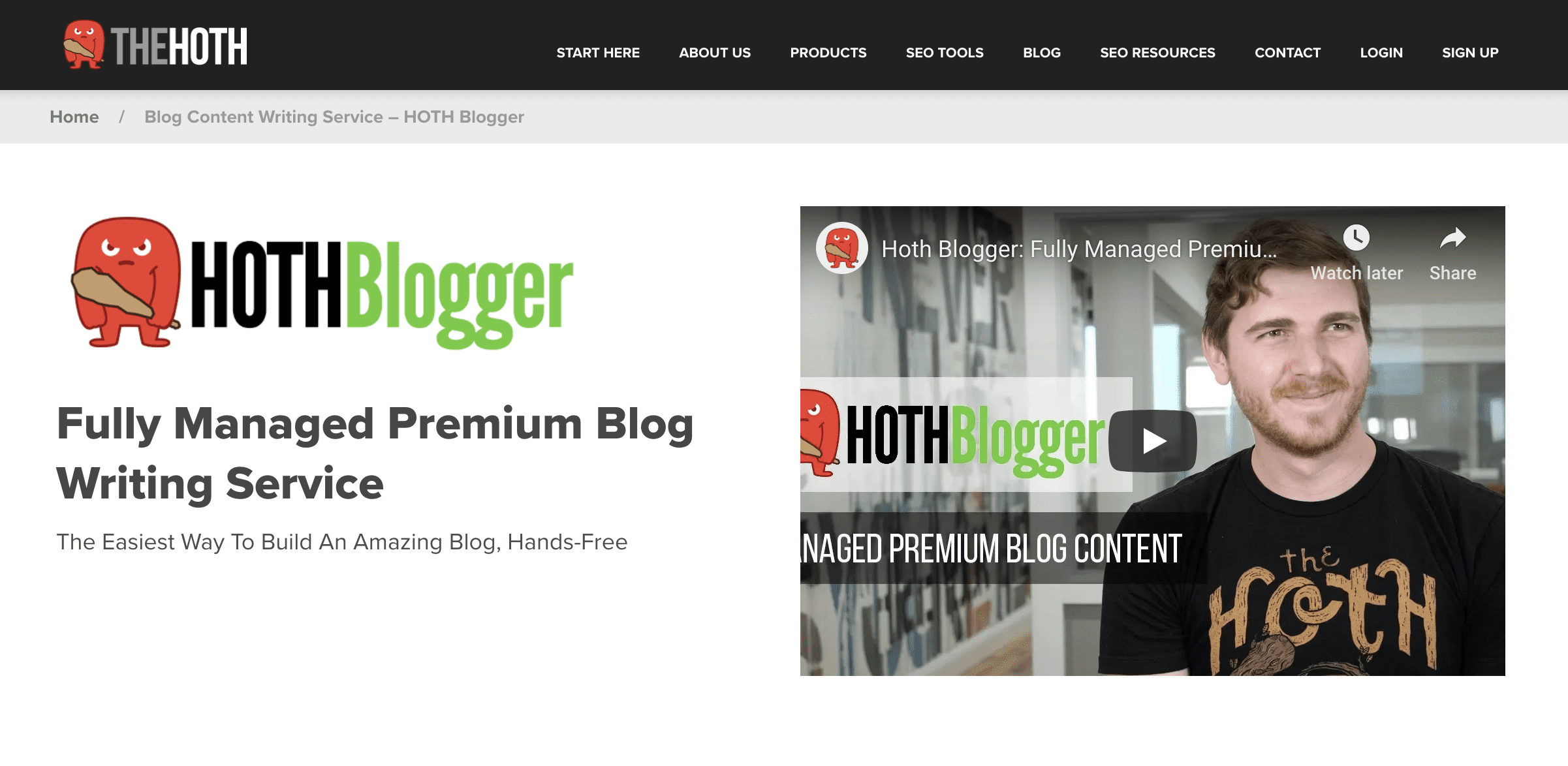 The Hoth is a key curiosity in the world of high-quality content creation, which gives you a chance to see the company's red, angry club-clad mascot.
Significantly, the emergence of The Hoth Monster points to a strong level of PR awareness from the agency, but what of Hoth's performance when it comes to content production?
The Hoth caters for pretty much every imaginable aspect of SEO. HothBlogger, HothVideo, HothEcommercePD, HothGuestPost and HothOnPage all aim to provide optimisation to websites that seek more online exposure.
One of the best facets of The Hoth is how scalable its services are. HothBlogger has an intricate price chart that tells exactly how much you would expect to pay for blog posts based on the wordcount and frequency of articles.
The Hoth takes the strain out of the ordering process, too. With options of specifying the target audience and which perspective the content should be written in, The Hoth ensures that the final product is done to perfection.
Recognised as one of the USA's fastest-growing private companies by Inc 5000, and with the added promise of The Hoth's team of writers being capable of producing content for various niches, the future looks bright for the fledgeling endeavour.