Traditionally, interacting with content has mainly been in the form of printed material like books, newspapers and magazines. However, today our interaction with content is very different. We can now consume content online in the form of articles, blog posts, e-books and social media.
As technology has changed so have we as consumers, and the amount of content that we can interact with has increased. The days of getting information from an Encarta CD-ROM or an Encyclopedia are now a distant memory. Thanks to the search engines like Google, we now have all the information we need at our fingertips.
Due to the fast-paced rate at which everything is moving online, print content became factually incorrect, which is what has made online platforms so popular. We, as consumers, can obtain information in real time and see events from around the world as they happen.
One of the best ways for businesses to reach their audience is through the use of content. Content allows consumers to gain an understanding of a particular brand and what they have to offer. The opportunity to produce and share content also enables brands to assert their position of dominance within their specific industry.
Whatever the positioning may be, content can do a lot for businesses and on the plus side, is an inexpensive marketing tool. The nature of search engines is such that they are always looking for fresh, relevant content. Because of its popularity, writers are now in demand with a mission to quickly turn around factual, engaging and entertaining copy.
Websites such as WriterAccess give organisations the opportunity to get access to freelance writers who have been vetted for high-quality copywriting surrounding a range of different topics and specialities. However, there are many alternative service providers. Let's explore four of them.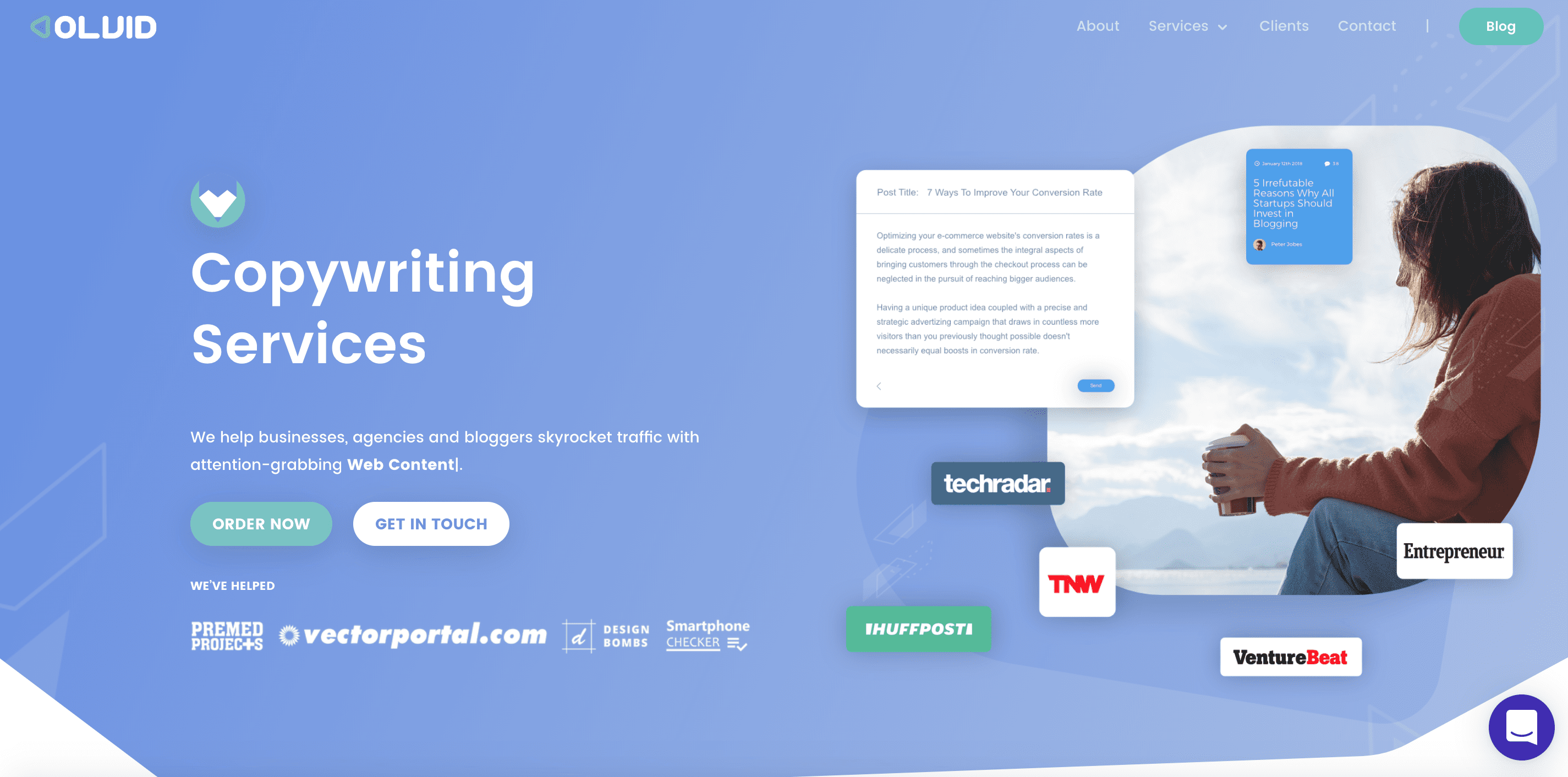 We had to include ourselves on top of this list. At the end of the day, we're here to earn that penny 
 And, we truly think we're your best option.
With a team of in-house copywriters, we offer a wide range of high-quality content writing services. We cover various content types, from blog posts and articles to long-form guides and web copy. Our mission at Solvid is to produce compelling and engaging content that can relate directly to your audience. We learn and understand your needs, requirements, industry and tone of voice and create a unique experience, giving you original, personalised content which differentiates us from our competition. We also offer unlimited revisions to copy by editing, proofreading and amending the copy until you are happy with the material.
Our content is SEO-driven which means that we don't just produce the copy but also take its search potential into account. We have a solid profile with fast turnaround time, offering a 2,000-word piece within the week. Our easy to use website and navigation tools can automatically tell you how much you would be looking to pay for content depending on the length of it. Just move the sliding bar at one of our estimator tools.
Aside from our copywriting services, we also offer a range of other services, including guest blogging and blogger outreach, SEO audits and fully managed SEO service, offering you a wide range of options to choose from.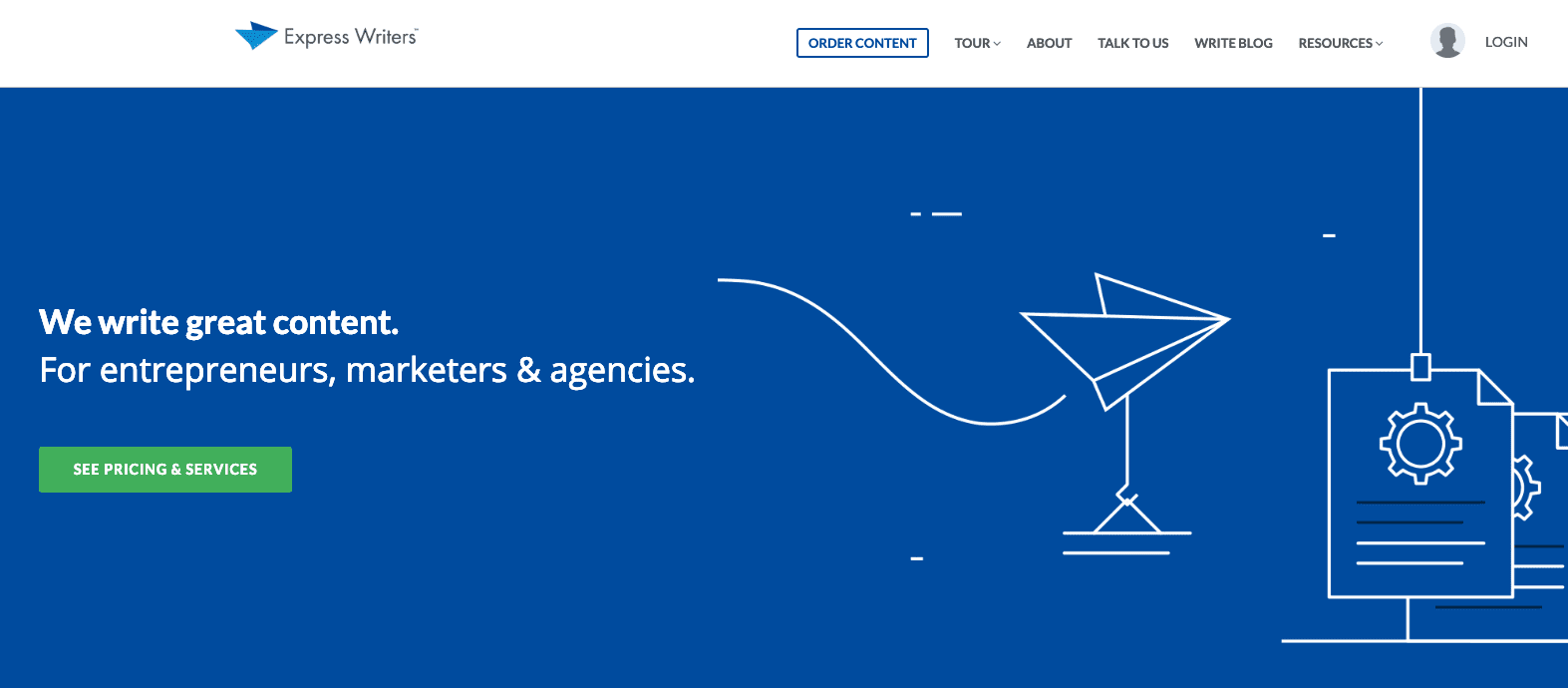 At Express Writers, their service is only available to clients on an invitation-only basis, which means if you would like to use the platform to order content, you will need to fill out a form to request an account. If you are successful and are given an account, you can then begin to browse through the services that meet your requirements and add them into an online shopping cart, just like you would do with a regular online store.
Their services include producing marketing copy, ad copy, press releases, social posts, case studies, email copy and whitepapers to name a few. In terms of pricing, their pricing tab can give you an idea of what you would be looking to pay for the different types of content. Turnaround times depend on the type of content and the level of expertise. 
Express Writers also bring together a community of writers with their content writing chat every Tuesday on Twitter, inviting special guests to discuss trends in content marketing and copywriting.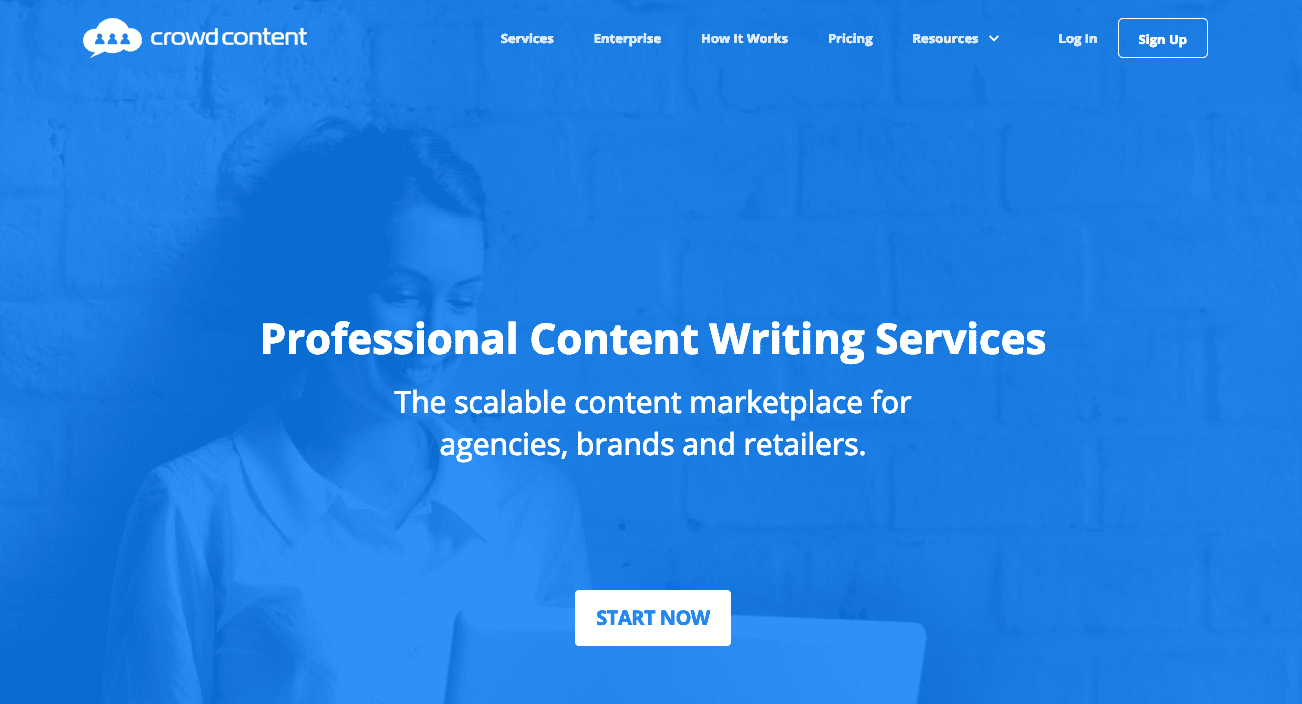 With Crowd Content, their simple interface allows you to place orders within minutes. They work with you to deliver content that meets your requirements and echos your brand's tone of voice. Once the consultation process is complete, a tailored brief is developed. Their writers then go ahead and begin the content creation process.
With regards to pricing, it really depends on what type of content you are looking for. Services like blog posts, website content, eBooks, press releases, white papers and newsletters come at a different cost compared to special format content like product descriptions, facebook posts, tweets and metadata. Depending on the level of expertise you require from the content writer, there is a range of different prices per word. Expert level content is more expensive in comparison to that of the entry-level. The variety that they have to offer gives you the flexibility to choose what type of material you would like to go for in relation to your budget.
There's no clear indication of how fast or slow a particular piece will take to create, but once signed up, inevitably, this information will be disclosed.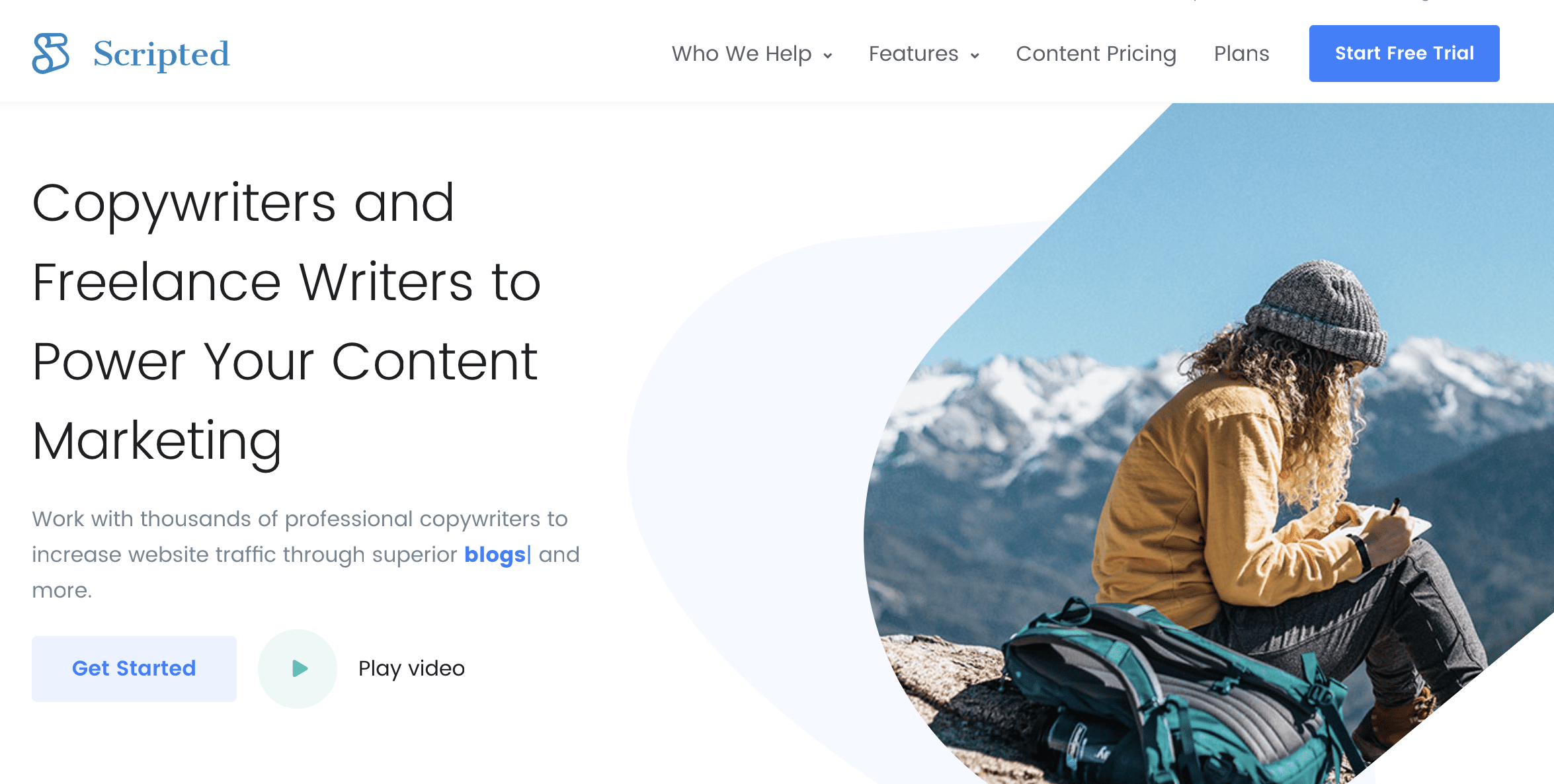 Scripted is a pay monthly content creation service with a range of copywriters and freelance writers for hire. Their services include web content, scripts, blog posts, product descriptions, press releases, social posts, email copy and more.
You can sign up to one of their three-tier plans and begin to search and hire content writers. However, to place an order, you must first be a member. The process is quite simple; once registered, you can begin to outline your requirements. Then, you're provided with a pool of writers to choose from. From here you can start the process, get in touch with your writer and schedule calls to build a rapport and begin working together on your project.
Scripted offers something called as "Blog Ideas", allowing you to choose from a range of blog topic ideas, tell writers how to customise the blog for your own site and receive the first draft in 4 working days.
As mentioned before, the internet has opened many doors of opportunities, which is why services such as copywriting and content creation are on the rise. The introduction of these types of services has helped increase the pace of growing a business online.
Although we've only explored four alternatives here, there are many other choices available when it comes to content creation. Ensure to compare the rates, turnaround times and pick a marketplace which best suits you and your business requirements.